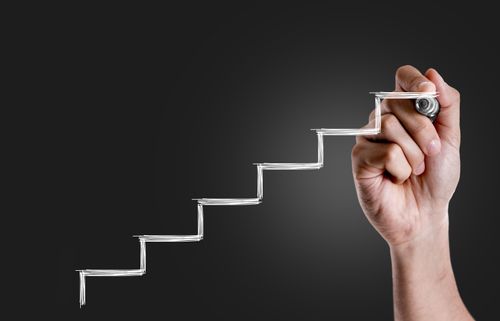 Scaling Up
How do successful startups manage and sustain impressive growth? How can impact-driven strategies lead to profitability? When and why should founders leave their company? What are the exit strategies? Together with startup and scaleup CEOs, investors or experts from around the world, we explore the trends, opportunities and markets to watch.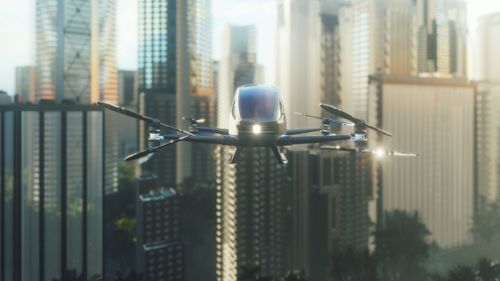 Mobility
How will we move through tomorrow's urban and rural landscapes? Is a carless city possible? Will robots take over our supply chains? As successive lockdowns, remote work and increasing urbanization reveal the depth of our interconnectedness, we explore the opportunities and challenges of the future of mobility.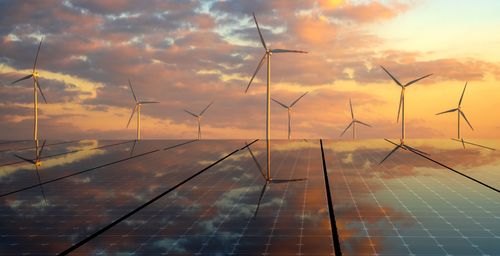 Race to Net Zero
We're running late. According to the UN, the years between 2015 to 2020 were likely to be the warmest on record, and as we move further into a new decade, the trend is not improving. Technology has a major role to play if we are to limit our impact on climate and the environment. From the solutions we use to generate, store and distribute energy, to the economic models we put in place to make the best use of finite resources, we look at the innovations helping us pick up the pace towards carbon neutrality and a more circular economy.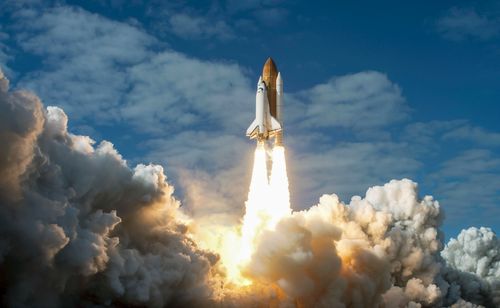 Space
How soon will you be vacationing on the moon? What medical innovations can microgravity unlock? What is space blockchain? Are we going to become a multiplanetary species? The roughly $350 billion global space industry could surge to over $1 trillion by 2040, creating unprecedented opportunities for space discoveries, scientific experimentation and economic growth. Join us as we travel to the new frontier.

Healthcare
The past two years have pushed our health systems to their limits, bringing to light their vulnerabilities. At the same time, an unusual number of vaccines were developed and brought to mass markets in record time, demonstrating our capacity for innovation. From personalized care, to gene-editing and AI-powered diagnosis, we look at the innovations helping us fight illness and lead to healthier lives.

Metaverse
Major tech companies and investors are racing to develop a crossover between the real and the virtual worlds, betting that this space will revolutionize how we access and use the internet. But how does the metaverse really unlock value and for whom? How can it help us better navigate daily life while improving our experience of the digital world?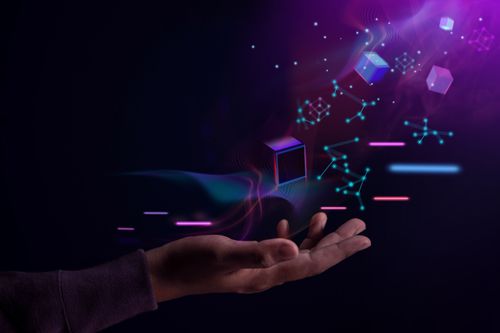 Web3
Who owns the internet? What is the value of personal data and who should benefit from it? As the internet keeps evolving, the contours of a new iteration are emerging, one where the builders and users of the internet can rely on blockchain technology to become its owners. From cryptocurrencies, to NFTs and DAOs, we take a dive into the decentralized web.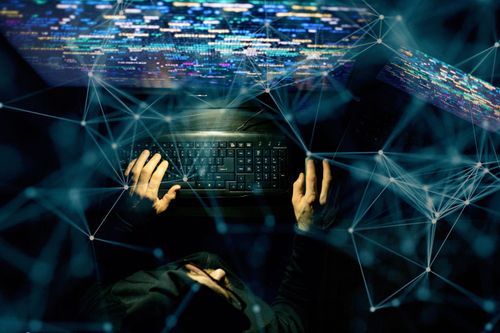 Cybersecurity
From our work tools and house appliances to our public services and national defense systems, the solutions underpinning our daily lives are increasingly digital and connected. This tremendous potential also creates new vulnerabilities. How do major financial institutions handle constant cyber attacks? How are public entities adapting to prevent and fight cybercrime? Can quantum computing revolutionize cybersecurity?

Democracy and Regulation
From Europe's landmark regulations on data privacy, to North America's emerging antitrust movement, and China's new rules limiting the time youth play video games, technology regulation is accelerating, demonstrating an unrest to answer pressing questions. To what extent can we trust big tech companies to regulate? When do lawmakers need to step in? And how do we enact regulations that protect users without stifling innovation?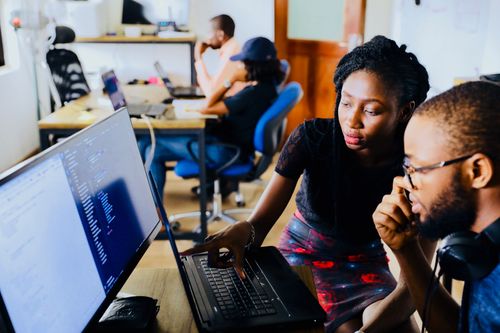 Inclusion and Diversity
How can we eliminate algorithmic biases? What should we consider to ensure that a new product can be used by anyone? How do we unlock value through impact investing? We look at the major role that tech companies play in shaping a society that is more inclusive and diverse.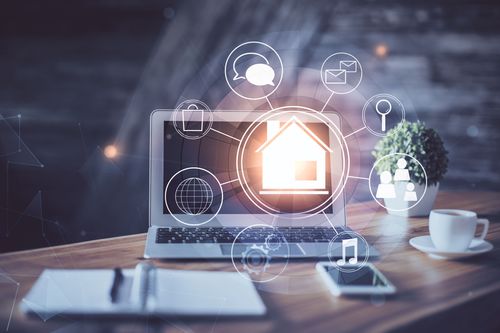 Future of work and talent
After years of dragging their feet to allow remote work, countless companies swiftly adapted to a hybrid workplace with the onset of the COVID-19 pandemic. As the shift to this model normalizes for many, what do we lose and what do we gain? How do we network and navigate promotions? How do we leverage technology to upskill and reskill? And how do companies identify, attract and retain the best talent?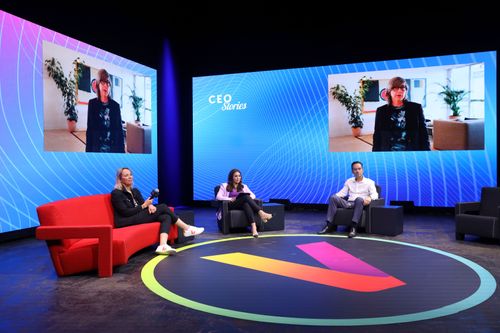 CEO stories
The Covid-19 pandemic seems to be easing up after two years of crisis during which we adapted and learned new ways of living, working and consuming. We definitely need to focus on the future. Hear from the CEOs of leading companies on their vision of how innovation and new tech will transform their company by 2030. What is "THE" technology they will bet on to revolutionize their business? What is their vision of the "future of work" in the context of the Covid crisis and "talent war"? How will innovation in their industry and in their company positively impact the major social and environmental issues we are facing?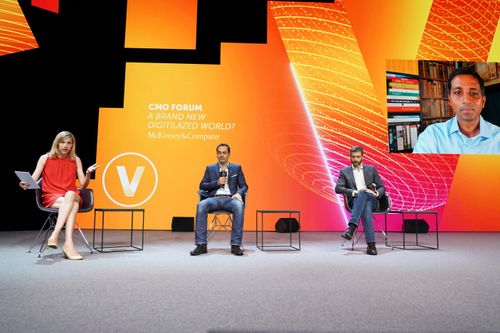 CMO Forum
After 2 years of navigating between our living room and the unknown, what are the marketing trends shaping 2022 and beyond? Retail is back but social commerce has expanded in the meantime and new boundaries have opened for brands in the metaverse and the NFT's. Now that people seek meaningful connections, purpose and driving growth for good is center stage while streaming wars and data strategies are raging in the fight for attention. Powered by MediaLink, McKinsey and LinkedIn, all these questions and more will be answered by top CMO's and world class marketing experts from around the world.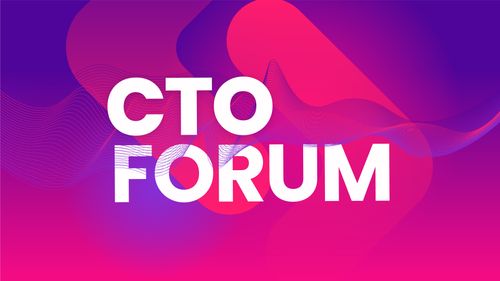 CTO Forum
Backed by ever larger war chests of funds raised, Europe's leading startups are turning to their engineering leadership to develop innovative products, hire & retain top talent, and make critical technical investments in open source, cloud infrastructure & beyond. How has the developer experience changed in our new remote, asynchronous work environments? How do we split our focus between building the future and ensuring reliability for what's already in production? Join CTOs from Europe's fastest growing startups, open source maintainers & founders of the developer tools of tomorrow as we discuss evolving technical, organization, and employee experience challenges.
This track is powered by Scaleway.