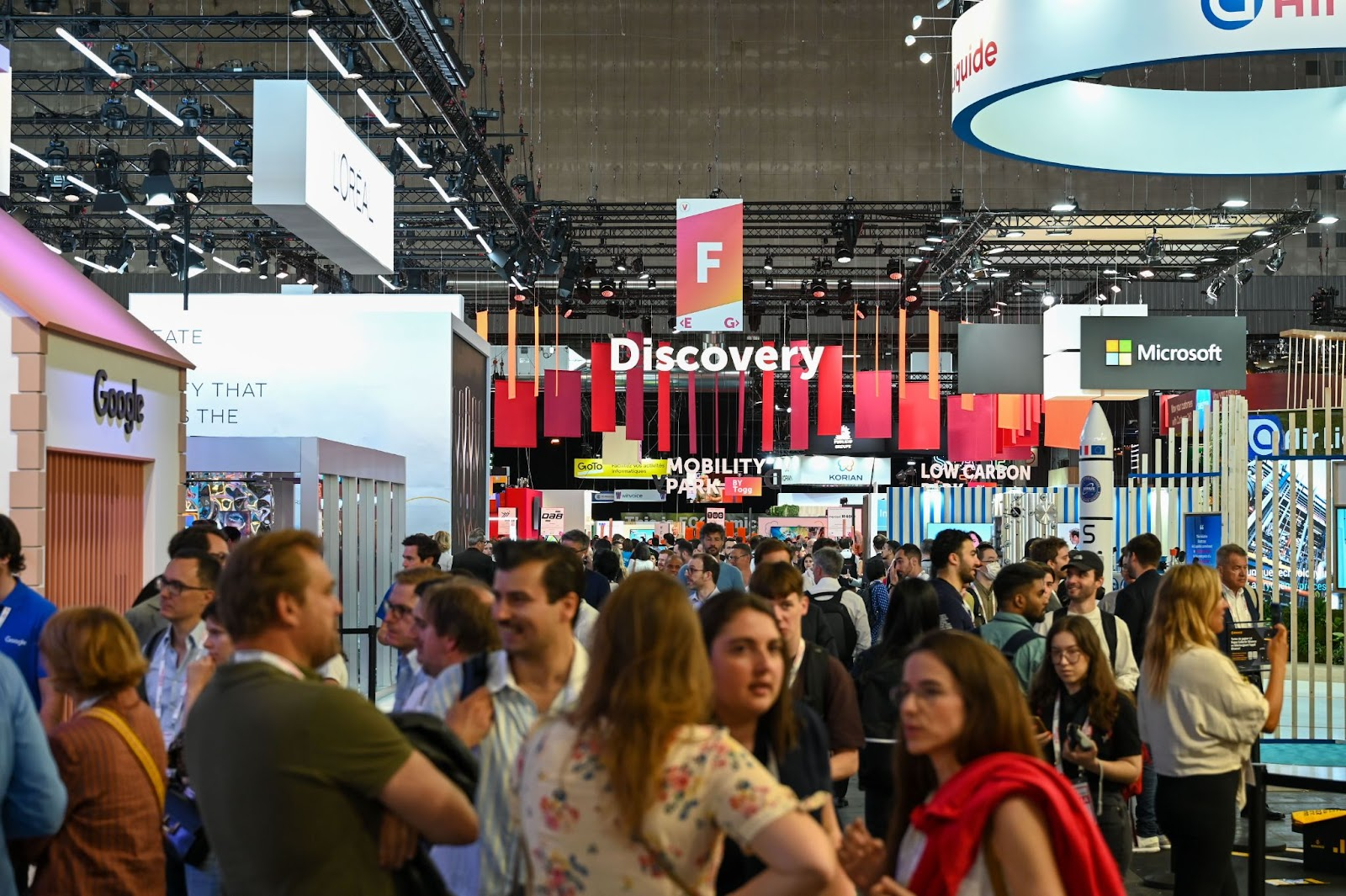 Photo credit: VivaTech
There's a lot to see and do this year at VivaTech 2023 – and we don't want you to miss out on one minute of it. Our annual survival guide gathers everything you need to know for 4 amazing days in the heart of tech.
#1 Download the VivaTech App
This app will be your lifeline for 4 days. Keep your badge, contacts, and program in one place. Download it from the Apple or Google Play stores.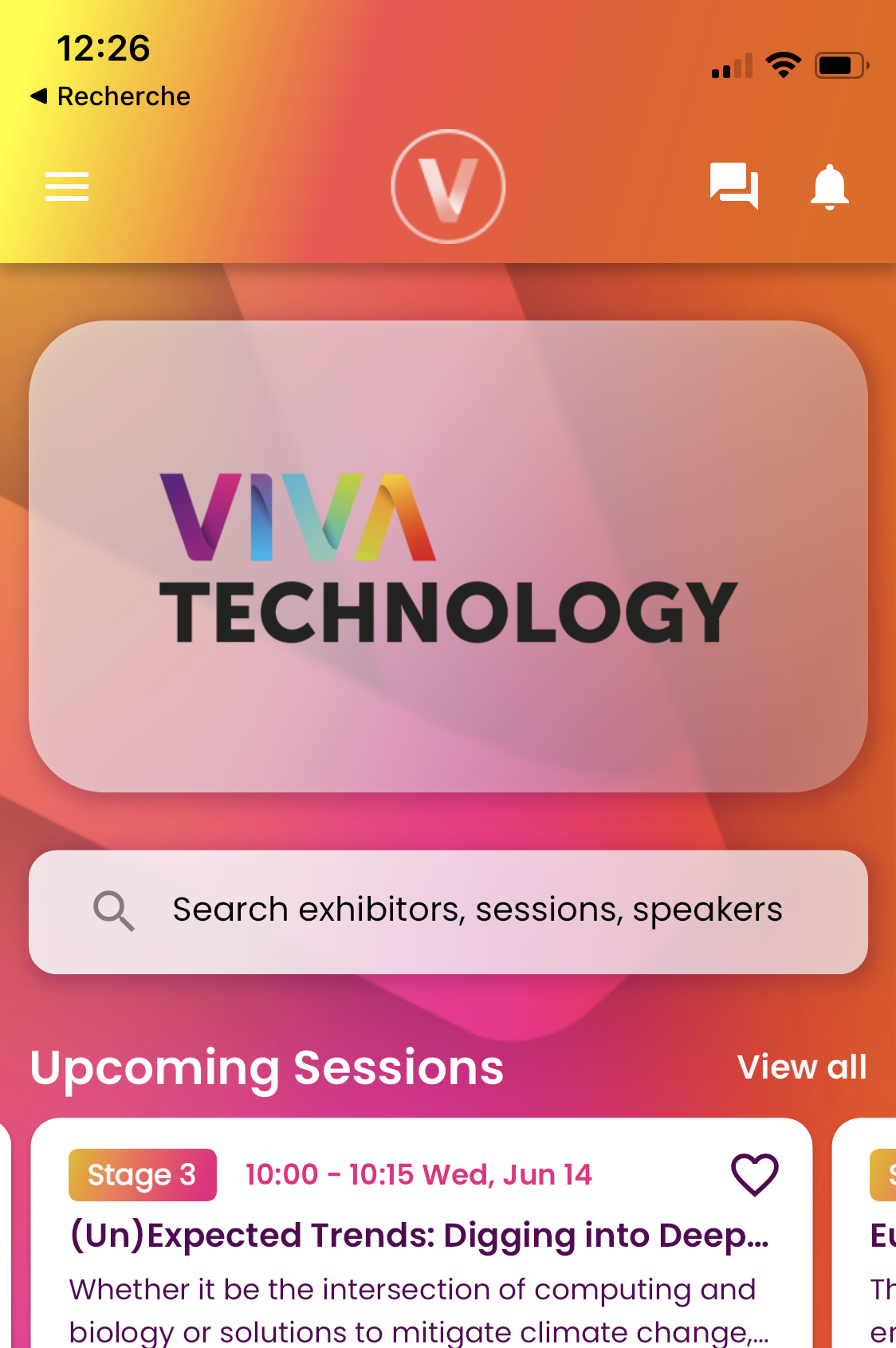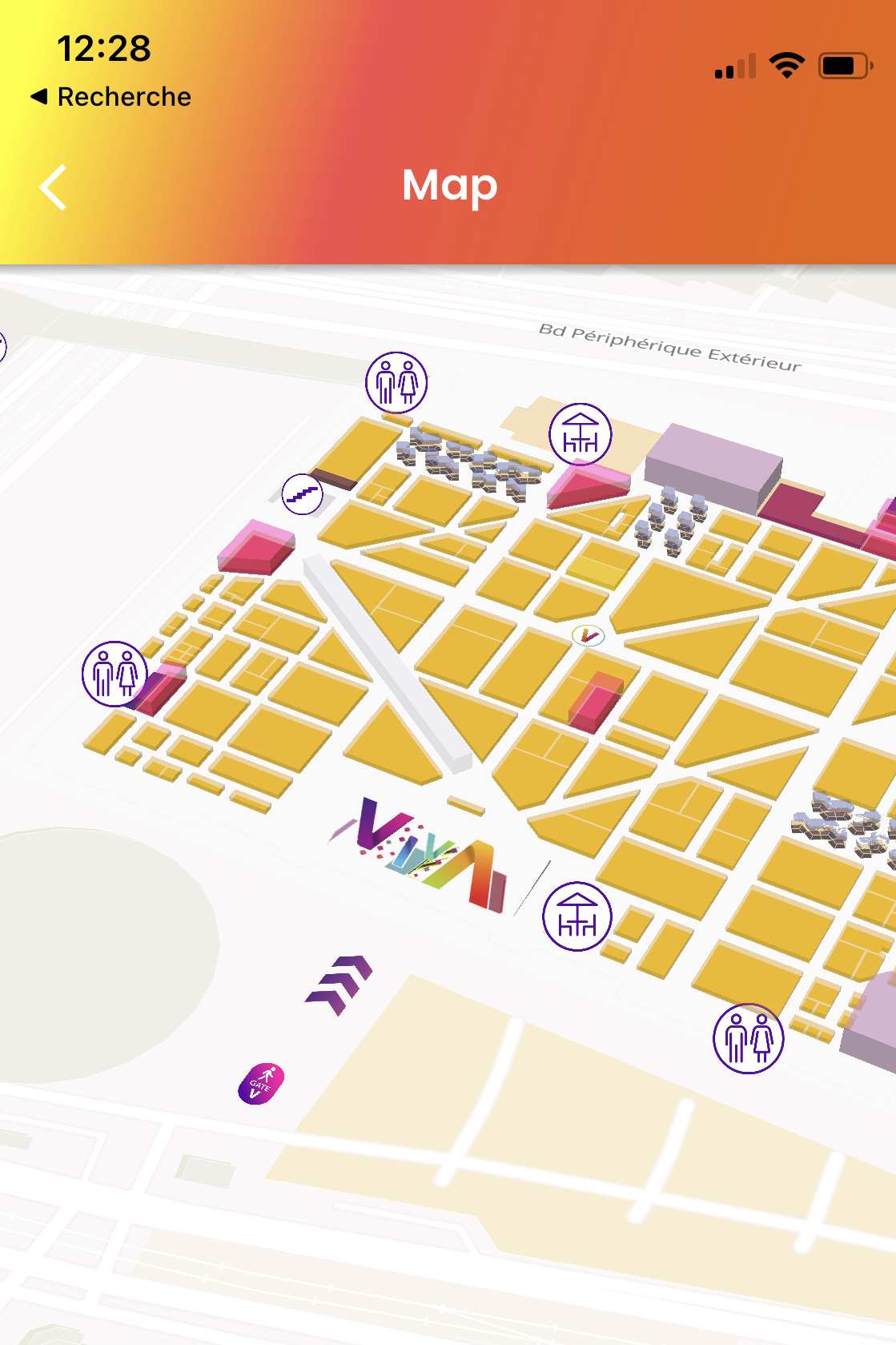 Get into the venue:
Create an account and access your badge to get into VivaTech. You'll be asked to scan it at the entrance.
Make your own program:
Discover who will take the spotlight on the VivaTech stages. Add sessions to your favorites to get notified when they begin and check out the sessions happening right now.

Find your way on the map:
All the exhibitors, stages, and innovations in one click. Find your way around the VivaTech Halls.

Network:
Get in touch with other attendees and jumpstart new business opportunities. Complete your profile and send contact requests to attendees with similar interests.

Follow a Visitor Journey:
Still need to prepare your visit? Looking for a curated list on one topic or sector? Check out our visitor journeys – your entry point to discovering the wealth of VivaTech 2023. Follow a journey to discover the hottest startups, leading companies, and top conferences surrounding one topic.
Make your way through the worlds of DeepTech & AI, Sustainability, AfricaTech, Sport Performance & Competition, and more.
Want to find the trends related to just your field? Dive into curated content for CMOs, CFOs, HR Officers, and more.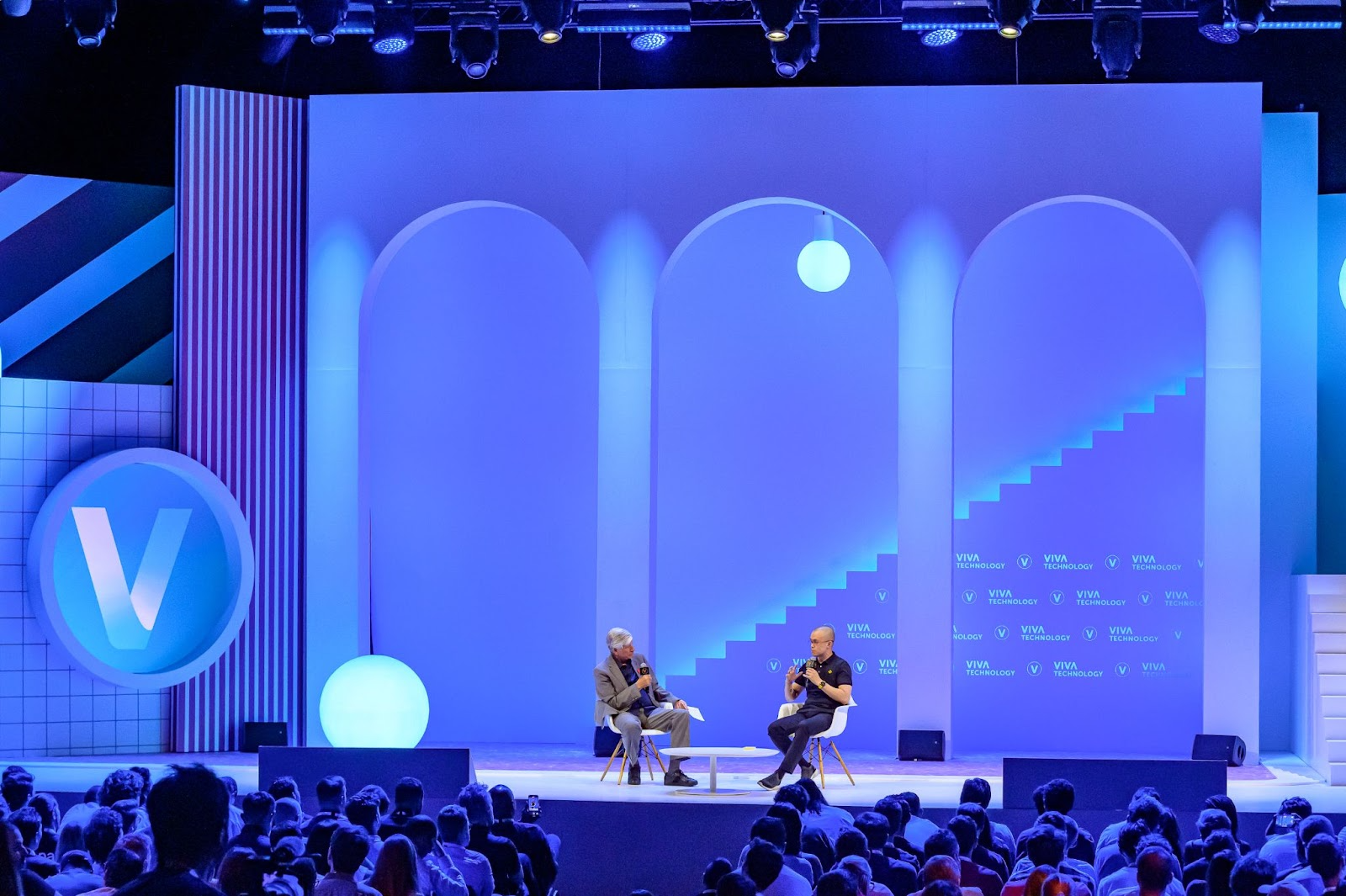 Photo credit: VivaTech
#2 Plan Your Experience
VivaTech can be overwhelming if you're not aware of everything that's happening. Don't miss out on your favorite speaker or startup!
Check out the full Official Program to meet our top speakers. See when they'll be talking and on what stage.
Visit the Exhibitor's & Startup's List to see who will be on the VivaTech floor. Filter by interests, sector of activity, or funding round to find the startups corresponding to your search.
Want to be taken on a guided tour of VivaTech? Businesses can sign up for an Explorer Tour in advance. Designed to help attendees identify the key innovations shaping their industry, HUB Institute experts will lead up to 15 attendees on a 2-hour guided tour.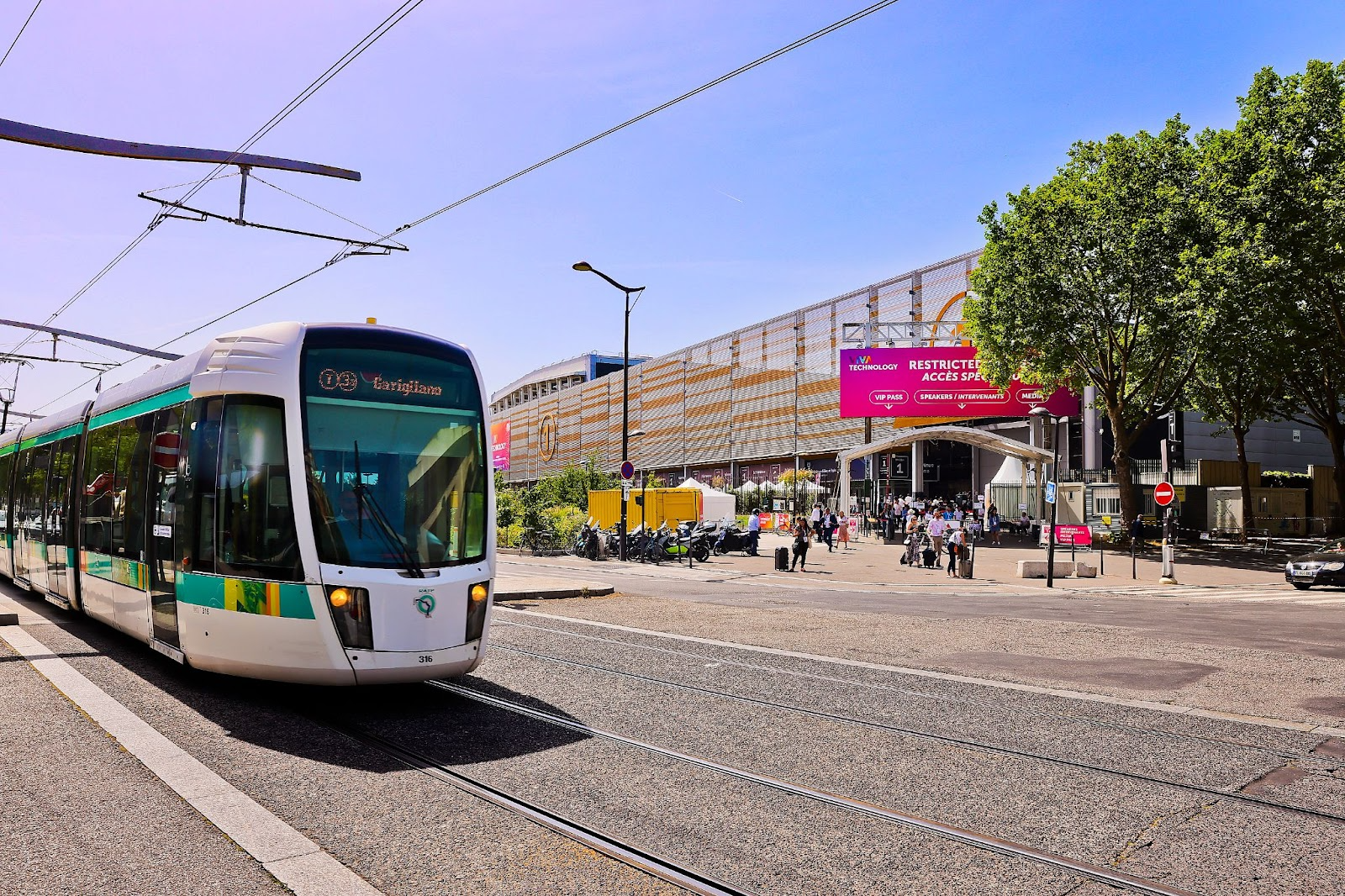 Photo credit: VivaTech
#3 Where's the Party?
Don't be late because you didn't know where to park…
VivaTech Hours:
Wednesday, 14 June to Saturday, 17 June.
9 AM – 6 PM every day.

Address:
Paris Expo Porte de Versailles in the 15th arrondissement of Paris.
1 Place de la Porte de Versailles,
The main entrance is at Door A1 or A2, where you'll be asked for your pass and ID. Lines can be long right at opening times, so plan accordingly.
How to get there:
Airport transfer: Take advantage of our free shuttle service to and from Paris Charles de Gaulle Airport (CDG) Terminal 2 to VivaTech. Departures every 30 minutes.
CDG → VivaTech
14, 15, 16 June from 7:30 AM to 12:30 PM

17 June from 7:30 AM to 11:30 AM
VivaTech → CDG
14, 15, 16 June from 2:30 PM to 7 PM

17 June from 1:30 PM to 6:30 PM



Public transport: Paris is one of the most connected cities in Europe. Take advantage of it's expanse transportation system. Get off at the stop "Porte de Versailles".
Underground metro: Line 12

Tramway: Lines T2 or T3A

Bus: Lines 39 or 80
Taxi / Car: If arriving by taxi, use the address listed above. If you are driving and need parking, there are three parking lots nearby: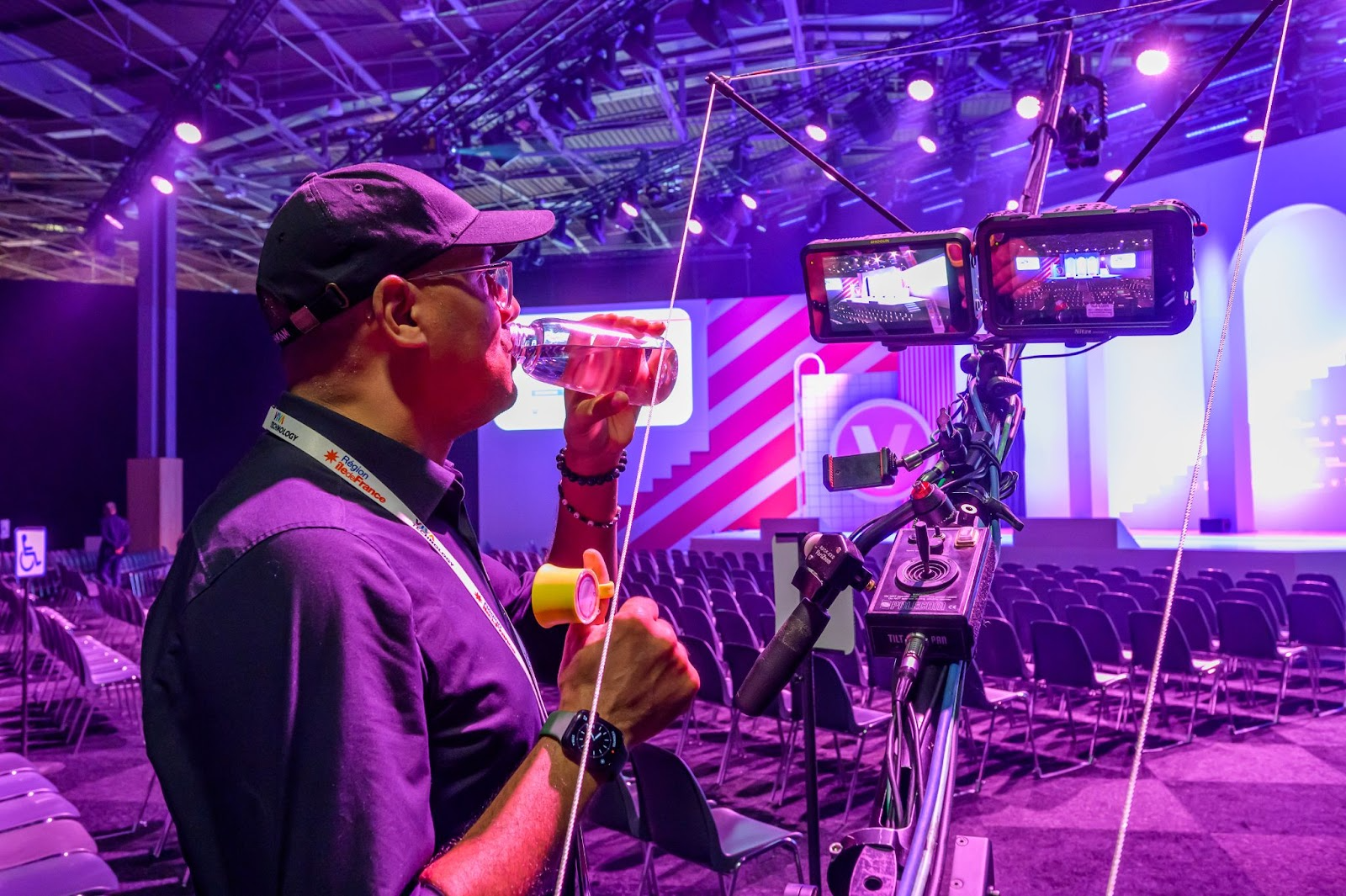 Photo credit: VivaTech
#4 What Should I Bring?
Don't forget your ID, as it will be asked for at the entry to verify your identity.
VivaTech is happening in 2 Halls of the expo center, meaning there is a lot of ground to cover. One of the biggest tips we hear from attendees is to wear comfortable shoes! Leave those heels at home, ladies.
Essentials you should have in your bag? A water bottle. There are refilling stations around the VivaTech Halls. An extra charger or battery pack. Long days of using the VivaTech app or networking can drain your phone battery. Business cards, to meet with your connections after VivaTech is over.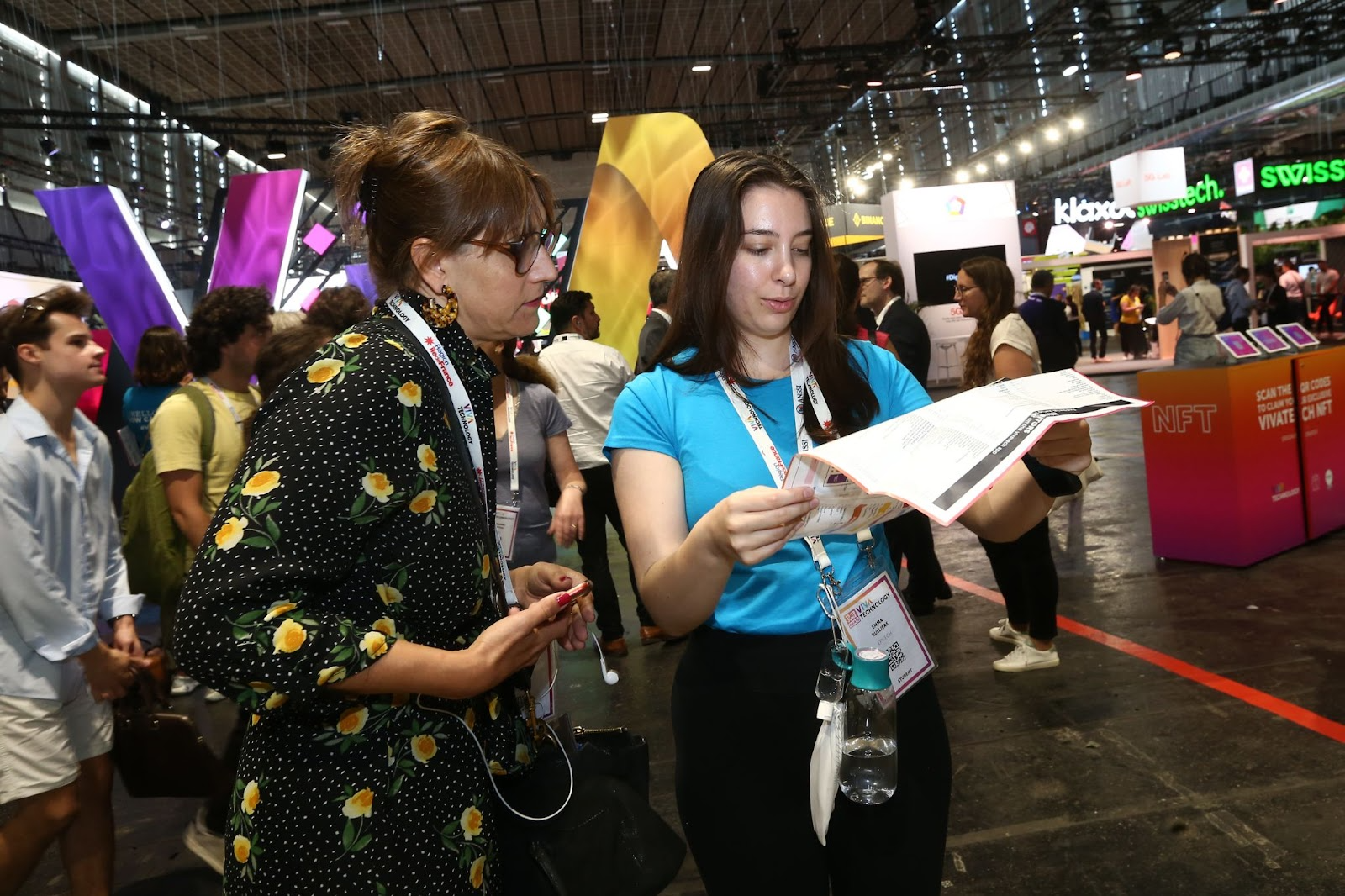 Photo credit: VivaTech
#5 On-Site Experience
Leave your luggage
Luggage can't come into VivaTech with you, but smaller bags like backpacks and briefcases are welcome and will be checked at the entrance. There will be a luggage check outside Door A2 for the jet setters who have just arrived.
Get Oriented
Once inside, use the VivaTech app to get orientated with your surroundings.
If you need help, head to the Grand Central at the heart of VivaTech for information, locations, guides, conference schedule, app help, and more.

Get Connected
Connect to our attendee Wi-Fi network for free. Use the network "VT23-VISITORS" once inside the expo center, no password needed.

What's for lunch?
There is an array of restaurants and catering around the VivaTech Halls to make sure our attendees are fueled up and ready for the day.
Outside the VivaTech doors of Hall 1 is a Food Court made up of 11 restaurants and an alley of 10 food trucks to purchase your lunch and drinks. From French sandwiches to Lebanese, Thai, or Italian cuisine, there is a little something for everyone.
Don't have time to queue? Skip the lines like the VIP you are. Scan the Sunday QR code you'll find around the VivaTech floor, order the items of your choice from the Food Court, and pay in one click. Pick it up when it's ready, no queueing required. Scan. Order. Pay. Eat.

Side Events
VivaTech is more than 2 Halls at Porte de Versailles. It's also a lineup of side events happening throughout Paris. From dinners and cocktail hours to late-night parties and pub crawls, there is sure to be an event that fits your busy VivaTech schedule. Check out all the Side Events for more info.

More questions?
If any of your questions weren't answered, head to our FAQ page.
Now it's time to enjoy VivaTech 2023. We can't wait to see you!
Follow us on social media to stay up to date on program announcements on Twitter, Instagram, & LinkedIn.