Every year is a rollercoaster of up and down economic and political news, but this year's cycles have been magnified by the lens of a (hopefully) once-in-a-century global pandemic.
Some Valleys …
There has been more than enough pain to go around. Deliveroo, Monzo, eDreams, Travigo, Atrium are among the many technology companies that have announced significant layoffs, furloughs, restructurings and even closures this year.
The key challenges for startups are "lack of exposure, investor trepidation and limitations of governmental support schemes," according to Naima Camara, IDC's lead European analyst for startups and scale-ups.
Unsurprisingly, the worst pain has been in the transportation, tourism and associated industries. According to the European analyst Statista, there were more than 14,600 layoffs globally among transportation startups through October, followed by nearly 13,400 in the travel industry, 8,700 in finance, and 8,000 in retail trade. Sifted, which covers European startups, has also created a tracker to keep tabs on all the furloughs and layoffs.
… and Some Peaks
On the positive side of the ledger, stock markets have forged ahead, with the Bloomberg world technology index up 35 percent, providing much needed capital to companies and investors and helping to soften the impact from the global downturn.
Among the year's best performing stocks have been companies that provide essential communication and security services, including Zoom (up 550 %), Fastfly and Cloudflare (up more than 300 %).
According to PwC and CB Insights, global venture capital funding was almost $72 billion in the third quarter, a record, with $9 billion of that total in Europe, up $1 billion from the same period the year before.
That ready money has made it easier for some companies to adapt and to stay afloat. One example: in early November, Tourlane, a Berlin-based specialty travel site, announced that it had raised $20 million in financing in addition to $47 million the company raised earlier this year.
Each start-up is, of course, unique, and some have managed to adapt in the current challenging environment. Here are a few of their stories.
Dayuse: Rebranding and Reviving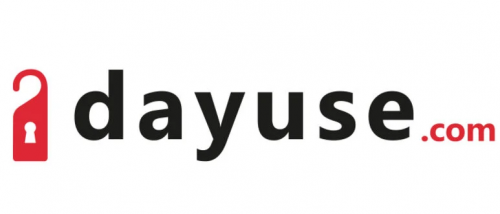 Dayuse is a French start-up founded 10 years ago that helps hotels in 26 countries rent vacant rooms during the day, a sort of a Booking.com for people who do not need or want to stay overnight. Given the frequent confinements and travel restrictions, Dayuse's business model would seem to put it at risk.
Indeed, Dayuse did have some problems earlier this year, according to David Lebée, the company's chief executive. As the hotel industry's revenue plunged in the early months of the pandemic, Dayuse laid off its temporary workforce. The services that it had marketed for hotels, such as offering places to hold special events, were no longer appealing or even possible.
Since then, however, Mr. Lebée said, Dayuse has retooled its advertising to help its clients appeal to people who are looking for space to work with excellent wifi, which many hotels offer, and clean and safe environments. It has also created a new service that lets people take advantage of under utilized facilities, such as swimming pools.
With its new model, Dayuse's client base has grown to 6,200 hotels from 5,000 in five months. Its revenue, which was down 35 percent, year-over-year, in June, has rebounded and was actually up 12 percent, year-over-year, in October. For the whole year, Mr. Lebée said he now expects revenue to be the same as in 2019. And Dayuse has increased its staff back to the pre-pandemic level.
Geovelo: In the Right Place at the Right Time
In a sector that has been hit hard, Geovelo shows that not all transportation companies are created equal. The pandemic has not only not slowed its growth, it has accelerated it, according to Gaël Sauvanet, the company's chief executive.
The French company, which was created 10 years ago, just like Dayuse, provides guidance using a free, downloadable app. Mr. Sauvanet called it Waze for bicycles. The company earns money from cities and towns that pay it for the information it collects about riding patterns to help them assess bicycle use and routes and justify investments in developing more bicycle paths.
Even before the pandemic, Geovelo was doing well as more and more municipalities wanted to promote bicycle use as a way to reduce greenhouse gas emissions and pollution. The pandemic has added to the urgency as people, looking for ways to avoid commuting together, having increasingly used bicycles to commute and to move around. Since the pandemic, 250,000 copies of the Geovelo app have been downloaded, bringing the total to 700,000, and more cities have become Geovelo clients.
Buoyed by that success, the company has added three employees, bringing its total to 14, and it just completed its first venture capital financing.
OpenBubble: Rethinking a Needed Service
OpenBubble is an app designed to bring people together who are feeling isolated and lonely. During a period when so many people are confined or having to stay at home for extended periods, OpenBubble would seem to be made for the pandemic. The problem, according to George de La Ville-Baugé, the company's co-founder, is that the app was envisioned to facilitate face-to-face meetings, a definite No-No during the Covid crisis.
OpenBubble, which is French, is only 18 months old. It is also tiny – its only employees are Mr. Ville-Baugé and his co-founder, Pedro Abrantes. The app was just beginning to gain traction in January when the pandemic hit. "It blocked all of our clients," Mr. Ville-Baugé said. "It completely stopped our development."
The founders decided to reimagine their model, creating a new, online, virtual meet-up presence, figuring that the pandemic would create an even greater need for their service. That went online in April.
So far, the company has signed up four large clients to provide the service for their employees or students.
Near-Term Challenges and Outlook
Though vaccines against Covid-19 are now becoming available, Ms. Camara of IDC said that she expects there to be a financial hangover extending into early next year because of the economic damage wrought by the pandemic.
Startups that are still struggling to find their niche or their customer base could be in trouble once government support schemes that have helped mask their problems run out. But companies that offer services that help society could be well positioned. "Impact investing, which tends to generate a positive social or environmental impact alongside financial return, has become more commonplace in Europe's startup ecosystem. This trend is being further entrenched by the ramifications of Covid-19," Ms. Camara said.