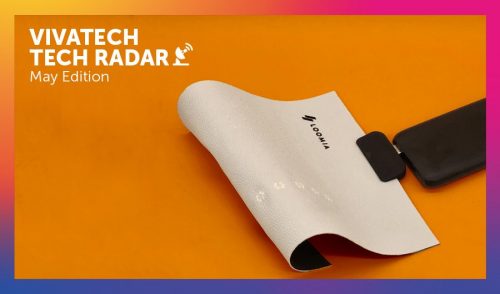 Every month, we take a look at the most interesting tech news and share the most intriguing innovations we've spotted! Here's the May edition of our Tech Radar.
What's happened over the past few weeks in the world of innovation$1
We have seen Snapchat launch its brand new Spectacles AR glasses. With its unique design, this new version will be shared with a small number of AR content creators on Snapchat to experiment new creative ideas. Google unveiled one of its latest projects, a hyper-realistic 3D telepresence tool called Starline, in a very impressive video.
The VOD giant Netflix is looking to expand and take on the video game industry. This came to light after a report from The Information explained that the company is looking to recruit executives to help them with this. May is also a very eventful month regarding cybersecurity. The governmental websites of Belgium suffered a Ddos attack while one of the major US fuel pipelines was subjected to ransomware. Jeff Bezos' company Blue Origin launched the tickets for its first trips into space thanks to its rocket, the New Shepard. There's only one spot up for auction and the winner will be known mid June with a departure planned for this summer.
But most importantly, we've also spotted some interesting and surprising innovations. For our last monthly edition before our upcoming edition on June 16-19, we're giving you a sneak peak of what you will discover at VivaTech 2021!
Last month, we talked about a flexible solar textile. This month we want to show you the smart soft electronic circuit system from the New York startup Loomia. The Loomia Electronic Layer which is foldable, allows innovative engineers to build new products where standard printed circuit boards and wires don't work. It integrates features such as touch sense, lighting or heating, and creates a new kind of user interface for soft goods. The Loomia layer is already being used in the textile industry as well as for automobile and airplane interior designs.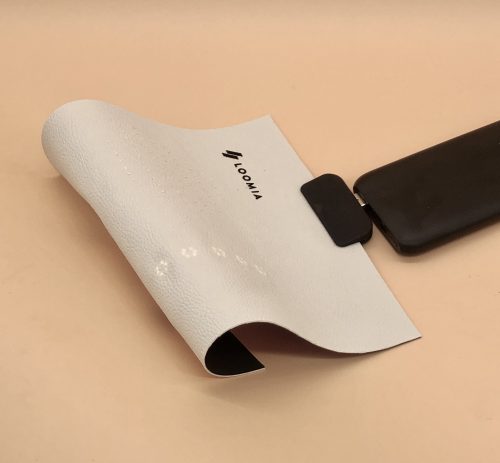 Think about this: The futuristic health stations that provide a comprehensive health check-up in only 6 minutes. The french startup BodyO created two devices, the AIPod and the Health Lounge, allowing self-diagnosis with supervision from doctors at a distance. The two devices capture and analyse health data from integrated physiological sensors, providing up to 26 vital readings. They give relevant guidance for teleconsultations, a practice that has become common and widespread with the pandemic. After having pitched during Region Sud meetup of the digital VivaTech Tour, they will be making their way to our in-person VivaTech event in Paris!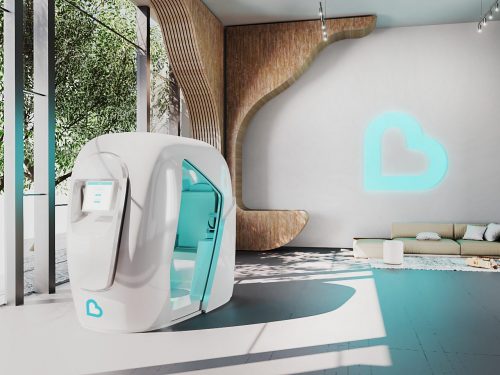 90 seconds and a selfie is all it takes to create digital human avatars. All thanks to the all-in-one application from Didimo. After taking part in our Southern Europe meetup of the digital VivaTech Tour, the Portuguese startup, founded in 2016, will showcase its impressive progress in 3D avatar creation at VivaTech 2021. With the pandemic, we have seen the importance of digital interactions, not only at work but also in health, education or even retail, as well as the lack of "humanity" in these interactions. Thankfully, Didimo is here to help and allows people to easily integrate models into all third-party applications via an API.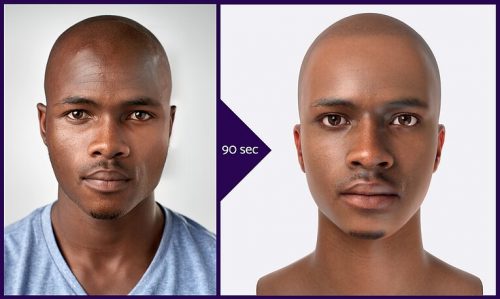 The soundbar that directs audio to your ears. The Israeli startup Noveto has developed a new audio technology called SoundBeaming: two pockets of sounds are beamed just outside of one's ears, creating a very immersive audio experience. Here's the twist, 1 meter away from you, the sound is reduced by 90%. In other words, they've created a personal audio experience without headphones. A way to listen to your music freely without disturbing those around you. After a Kickstarter campaign, the startup will showcase its product at VivaTech 2021 before launching it commercially at the end of the year.

A robot that follows you everywhere and carries all your belongings. Gita (pronounced JEE'tah) is the robot from the American company Piaggio Fast Forward. It pairs with a person and tracks their path and movement while avoiding obstacles. It doesn't track a signal from a device you may wear, or use any localization data but rather, relies only on 360 sensory vision. Able to carry up to 18kg, it offers a convincing urban alternative to cars in a wide variety of situations. Come and meet Gita at VivaTech in June.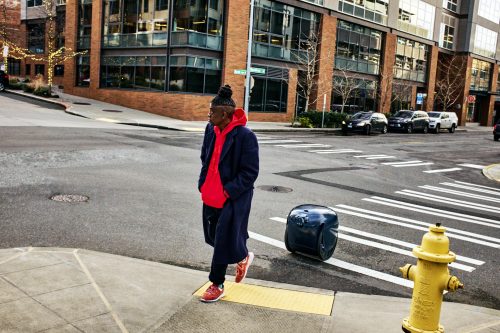 The VivaTech Innovation Team continues its search for the most striking innovations, making sure you'll be able to discover many at VivaTech 2021. While waiting for the big day in June, don't hesitate to check out weekly Tech Radar discoveries and more insights on our official instagram account!