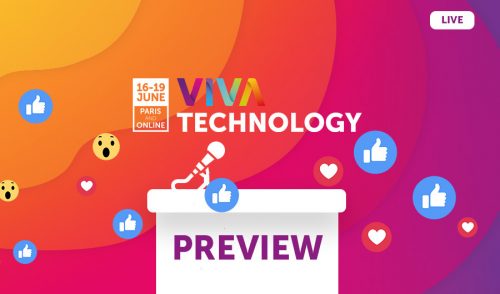 VivaTech, Europe's biggest startup and technology event, is back, with a twist.
One year after VivaTech was unable to hold its annual signature event because of the global pandemic, VivaTech is returning from June 16 to 19 in Paris, but as a hybrid conference – in-person for attendees in Paris, with more than 500 exhibitors, and online for a worldwide digital audience. The new format will allow VivaTech to expand its offerings while ensuring the health and safety of its attendees.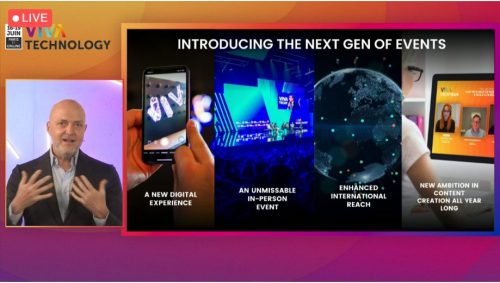 While the world has become accustomed to video calls and working from home, the value of meeting people in person cannot be overstated, which is why the in-person conference is being held in Paris. At the same, VivaTech recognizes that it must be done responsibly. To that end, VivaTech will follow government sanitary guidelines. Among the steps being taken:
- Capacity limitation with real-time monitoring to ensure maximum safety
- Proof of negative Covid-19 test result or vaccine
- Enforcement of social-distancing rules
- Outdoor-only catering
- Reinforced cleaning and disinfection
A rich online experience
For those who can't be in Paris, VivaTech is creating innovative online offerings that will vastly expand the conference's reach and services using the most up-to-date technology. There will be three TV-inspired channels for watching conferences, with one channel, VivaTech Central, providing highlights each day. There will be a networking platform powered by data-matching software that will also allow spontaneous exchanges, making it easy for people to make connections and exchange ideas, And there will be 3D and immersive virtual showrooms so that people can reach out and almost touch some of the more than 500 innovations and exhibitions.
VivaTech will include programming from three simultaneous online satellite events around the world: One in Southeast Asia, one in North America and one in Africa. Each event will feature locals guests and will concentrate on themes particularly relevant to its region.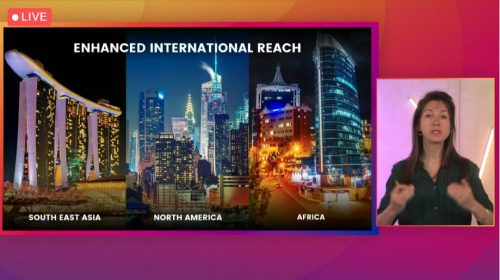 VivaTech's goals with this year's event go beyond what it has achieved in previous incarnations. In addition to being a place to network and a conduit for entrepreneurs to meet with potential investors, VivaTech wants to be a springboard for economic recovery and digital transformation, but in a sustainable and socially responsible manner. This year's themes will be the Future of Work, Tech for the Environment, Tech for Society Tech to Watch (the future of tech), Scaling Up, Economic Recovery, and Digital Transformation. The following are overviews of some of these topics.
Tech for the Environment
Concern about the environment has never been greater, so VivaTech is launching and participating in several Tech4Good initiatives to combat climate change and address issues of sustainability. One is the FAMAE challenge, which is designed to foster innovations in six areas: food, waste, water, real estate, energy, and mobility. Another is a competition, called #PoweredByTweets, involving a partnership with Twitter in which advertising agencies will try to create ideas to improve the environment. VivaTech has also created the VivaTech Pact, a partnership with other groups and organizations to make the conference and its associated events carbon neutral.
The conference will feature ideas and innovations from companies designing solutions for the environment, including Solar Stratos, a two-seater commercial solar airplane, FARM3, an ultraponic technology company that creates vertical farms, and Wind My Roof, a company that builds roof-mounted wind turbines to generate electricity for buildings.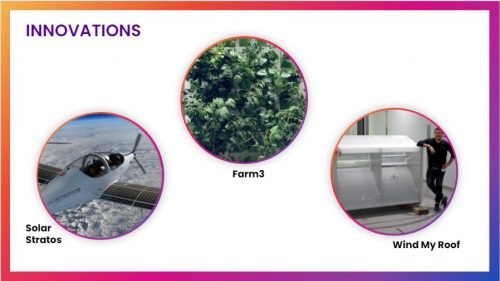 Tech for Society
As if anyone needed reminding, the global pandemic has renewed the focus on the critical need for investment and new approaches to societal concerns. To advance the development of programs to help society, VivaTech is teaming up with Unesco, the United Nations organization devoted to international cooperation, to create a startup Challenge to find solutions that Unesco has identified as pressing issues. They are: Conserving biodiversity, perhaps by using artificial intelligence (AI), to preserve the planet; tackling problems of gender bias and discrimination in technology, particularly in the AI sector; strengthening access to information in low-resource languages through data and AI.
VivaTech is also focusing on two initiatives to promote women in technology. One is the third edition of the Female Founder Challenge with 50inTech, AXA, Clear Channel and Société Générale. Winners will gain direct access to large investors to accelerate the growth of their startups. Another initiative is the Mega Women & Girls in Tech, with BNP Paribas, Simplon and Digital Ladies & Allies, to promote intergenerational cooperation and contacts between girls and women technology professionals.
Tech to Watch
As always, VivaTech will spotlight some of the trailblazing new technologies and innovations in industries such as aeronautics, biotech, nanotech, quantum computing, and robotics. Visitors and online users will be able to get a close look, or even get up close and personal, with EZ-1, a new electric vehicle prototype from Renault; Caps, an autonomous flying capsule; Spot, the legendary all-terrain robot from Boston Dynamics; and Grow Your Own Cloud, an organization reimagining data storage using biotechnology; and Video Window, a tinted glass company that can display content on low-power screens using solar energy.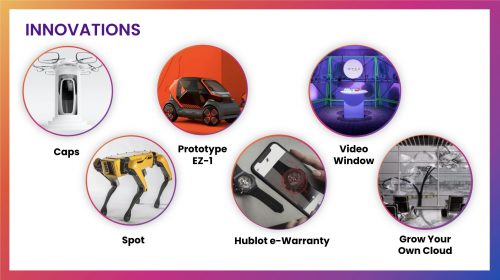 Scaling Up
The heart and soul of VivaTech is helping the next generation of startups take root and grow. This year, that goal has gotten a big boost from President Macron of France, who has launched Scale-Up Europe, a program that brings together more than 150 scale-up founders, investors, researchers, business leaders and institutions to accelerate the creation of European start-ups.
There will also be VivaTech's Next Unicorn Awards, the competition which identifies which of 100 pre-selected scale-ups is likely to be the next to breach the $1 billion valuation. The competition is overseen by five international investment funds: Accel, Balderton, Idinvest, Northzone and Partech, with advice from GP Bullhound.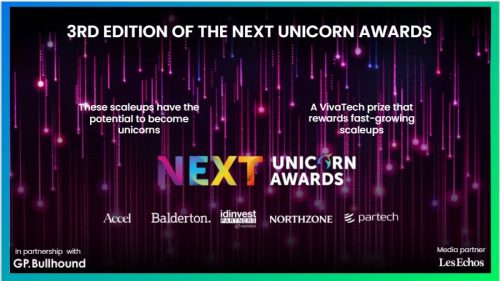 An event not to be missed, wherever people are
The pandemic has forced VivaTech to rethink, at least to some degree, its on-site experience. But, the new digital services, events and offerings are not some sort of band-aid -- they are a leap forward for all attendees, even those who will be in Paris. It will make VivaTech 2021 the most interconnected in history and truly a worldwide event.