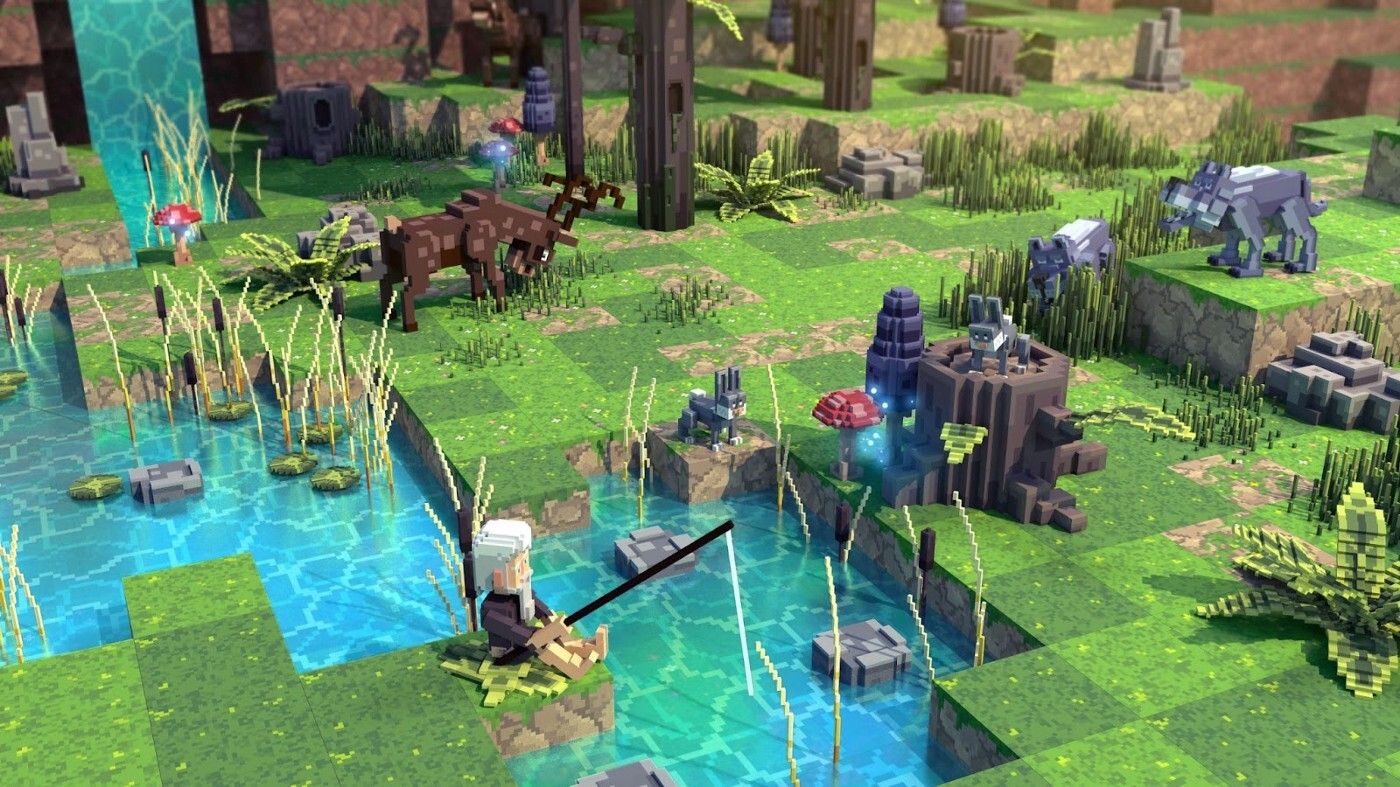 Photo credit: Medium
As peak metaverse hype appears to have passed, hundreds of startups and tech giants continue to work on the next phase of the internet – the future convergence of physical, augmented and virtual reality in shared online space.
While a precise definition of the metaverse is notoriously lacking, the virtual worlds of Fortnite, Roblox and The Sandbox hint at the possibilities. Today, millions of people socialize there, musicians organize concerts and fashion brands sell digital goods in computer-generated worlds that are always alive and active, with their own economy and codes.
No one can say for sure whether functional internet in 3D space is years or decades away, but CB Insights says analysts estimate the metaverse could represent a $1 trillion market by the end of the decade. Some of the building blocks already exist: smart contracts, augmented-reality applications, virtual-reality headsets, persistent online worlds populated with digital avatars.
"There is some really significant investment going on, but there are a lot of hard problems, and it's going to take companies working together,'' said Marc Petit, general manager of Unreal Engine, the 3D-graphics engine developed by Epic Games that's used in hundreds of games, and in Hollywood movies. "We need to be humble about the state of technology.''
Making the metaverse reality will require better hardware and more bandwidth to handle interactive content. The future Internet will need interoperability – a way to move digital assets from one virtual world to another – and an economic model that encourages content creators.
Users driving creation
User-generated content, already a staple for games and platforms including Epic's Fortnite, and Microsoft's Minecraft and Roblox, will likely be fundamental to building the metaverse, say experts such as Andreessen Horowitz General Partner Jonathan Lai. Players today are creating anything from 3D cosmetic items to dance moves and entire games within games.
The Sandbox virtual world is using blockchain and non-fungible tokens to build a decentralized virtual economy, where players and creators own the digital assets they buy or make. Users will create 99% of the metaverse, said Sebastien Borget, the company's co-founder and chief operating officer.
"Rapid evolution of technology, combined with the creativity of user-generated content, will certainly drive even more immersive experiences and new forms of entertainment,'' Borget said. "We have passed the point of being a niche experience and are now moving into the mainstream.''
The metaverse will redefine ownership, and smart contracts and NFTs that enable decentralization are here to stay, said Sebastien Badault, vice president of metaverse at Ledger, which makes a hardware wallet for crypto assets. As consumers' digital assets and avatars become a bigger part of their lives, security such as what Ledger provides will become more important, Badault said.
An economy focused on creators?
Digital goods will probably become a trillion-dollar economy, and the metaverse could be an opportunity to reset to "a very healthy transactional economy,'' with the majority of the value going to creators, Petit at Epic said. The industry will have to come together to figure out the economics around interoperability, or the ability to move digital assets across platforms, the executive said.
Aside from getting the metaverse economy right for creators, there are technological hurdles to overcome. Starting with improving the digital avatars that embody users in virtual space, adding things like eye contact, gaze tracking and full body capture to enable what Petit calls "a sense of core presence'' that would make a meeting in virtual feel as real as one in the physical world.
"We need all those things that make human communications well understood, and then you can express the emotion,'' Petit said. "We've got the voice, we've got the graphics, we're good at facial capture, we need to be better at body capture, and we need to get that at a level of subtlety where our brain will be comfortable with it.''
Photo realism
The latest graphics engines, such as Unreal Engine 5, can generate photo-like realism in real time, Petit said. Sensors in clothes or on the wrist can track vitals, capture motion or create a virtual keyboard, with artificial intelligence and machine learning filling in the gaps when data is lacking.
It won't all be face-covering headsets for metaverse access either. Virtual-reality headsets will be like personal computers, very efficient for certain tasks such as deep immersion and productivity, but not a device to carry around like a mobile phone, Petit predicts.
"Augmented reality will be like mobile, something that you flip out of your pocket or you turn on and you consume it right away within the context of what you do,'' Petit said. He said connected glasses, as well as glass panels from windows to car windshields might be able to display interactive content.
Global sales of augmented reality and virtual reality headsets jumped 92% in 2021 to 11.2 million units, according to International Data Corp., which forecasts shipments will surpass 50 million headsets by the end of 2026.
Ubiquitous interactive content
An enabling technology still missing is ubiquitous delivery of interactive content, and the metaverse would require something akin to today's video streaming, Petit said. Widespread rollout of 5G mobile technology will bring that a step closer.
Blending physical and virtual reality in 3D space will also require common protocols and standards. Petit said companies including Roblox, Epic, Unity Technologies and Nvidia realize they're going to have to work together on those standards to realize the metaverse expectations.
Games such as Fortnite are proof of concept that a whole economy can be built out of virtual goods, or that events in virtual space can draw huge amounts of people, said Badault at Ledger. Epic Games said an in-game concert by rapper and singer Travis Scott in 2020 drew more than 12.3 million concurrent Fortnite players online.
"There are a lot of technological problems to be solved, and that will take some time, at least 10 years," Badault said. "But we're going to see a lot of cool things between now and then."'
Just as today's mobile ecosystem would have been considered fantastical two decades ago, predicting the future of the metaverse risks venturing into the realm of speculation – especially as tech giants such as Alphabet, Apple and Amazon have yet to detail their vision for the metaverse. But the foundations for this technological revolution are being laid down now.
Petit, Borget and Badault will speak about their visions for the future of the metaverse alongside other Web3 experts at VivaTech. Don't miss their session on Friday, June 17. Get your tickets.