Mobility Park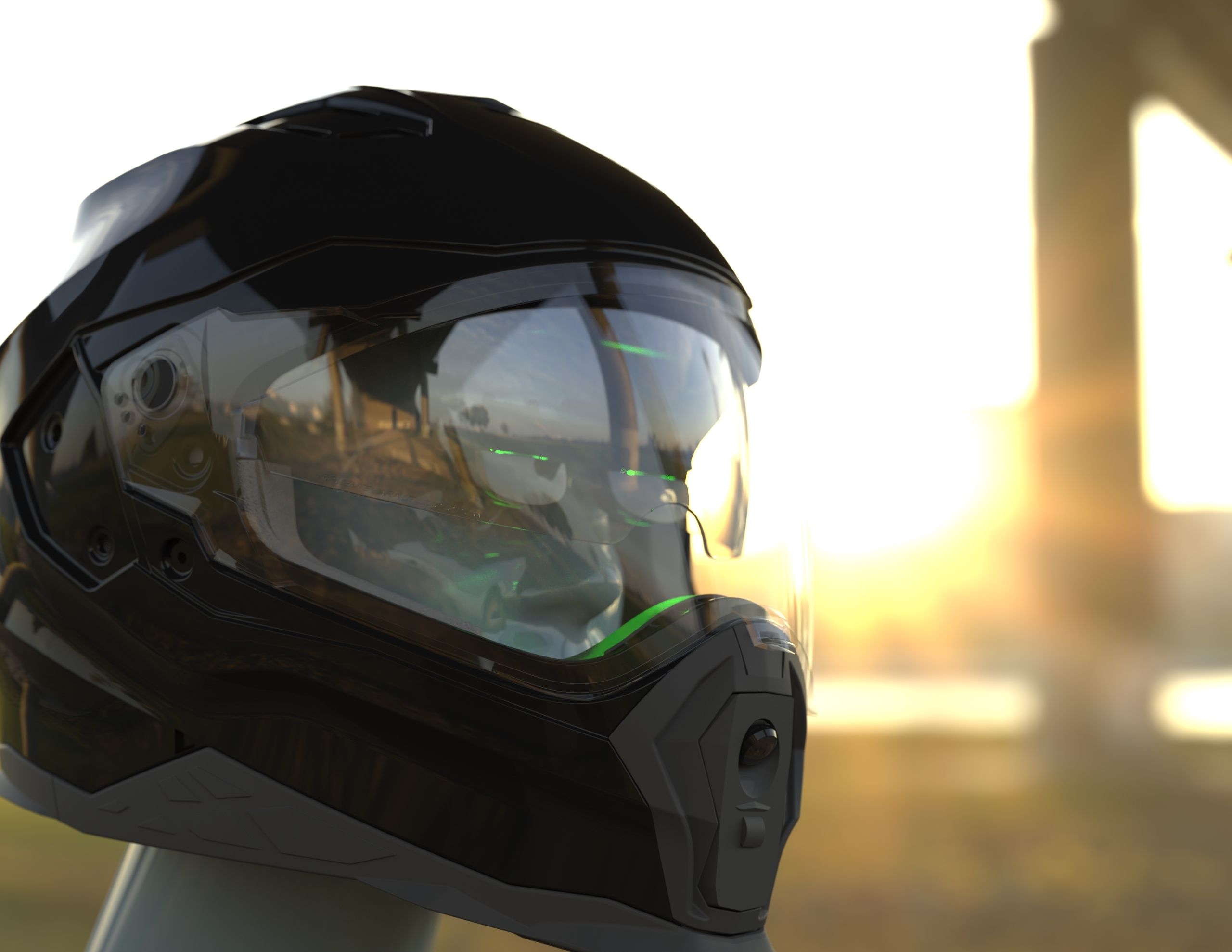 Photo credit: Aegis
>> Aegis
While motorcyclists have the advantage of feeling the wild wind rush over them and getting a real sense for the open road, they don't have the same comfortability of navigation nor an easy-to-see dashboard that cars offer. Imagine using google maps while going 80 km/h down the highway – not too easy to see where your next turn is if your phone is between your lap.
This is why the Swiss startup Aegis has developed an AR motorcycle helmet which projects navigation information in AR such as current speed, curvature of the road, and where to turn next – all without taking your eyes off the road! You might feel like you are in a video game with all these features, but don't let the Mario Kart vibes fool you, the integrated helmet can also track your performance and help you plan your next trip to include more curves, more scenery, etc.
Robot Park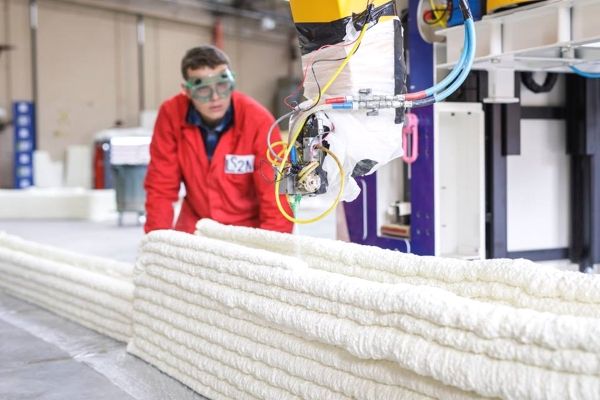 Photo credit: Batiprint 3D
>> Batiprint 3D
3D printing has revolutionized printing in so many industries like manufacturing, mechanics, education, etc. Now it's the construction industry's turn to get a 3D revamp thanks to Batiprint 3D. The French startup offers an innovative system that builds the walls of a house through 3D printing paired with robotics, directly on site and in just a few days. Their eco-friendly approach to construction aims to reduce painful working conditions, improve the quality of execution and decrease the environmental costs. Would you allow a robot to build your house$1
Human Park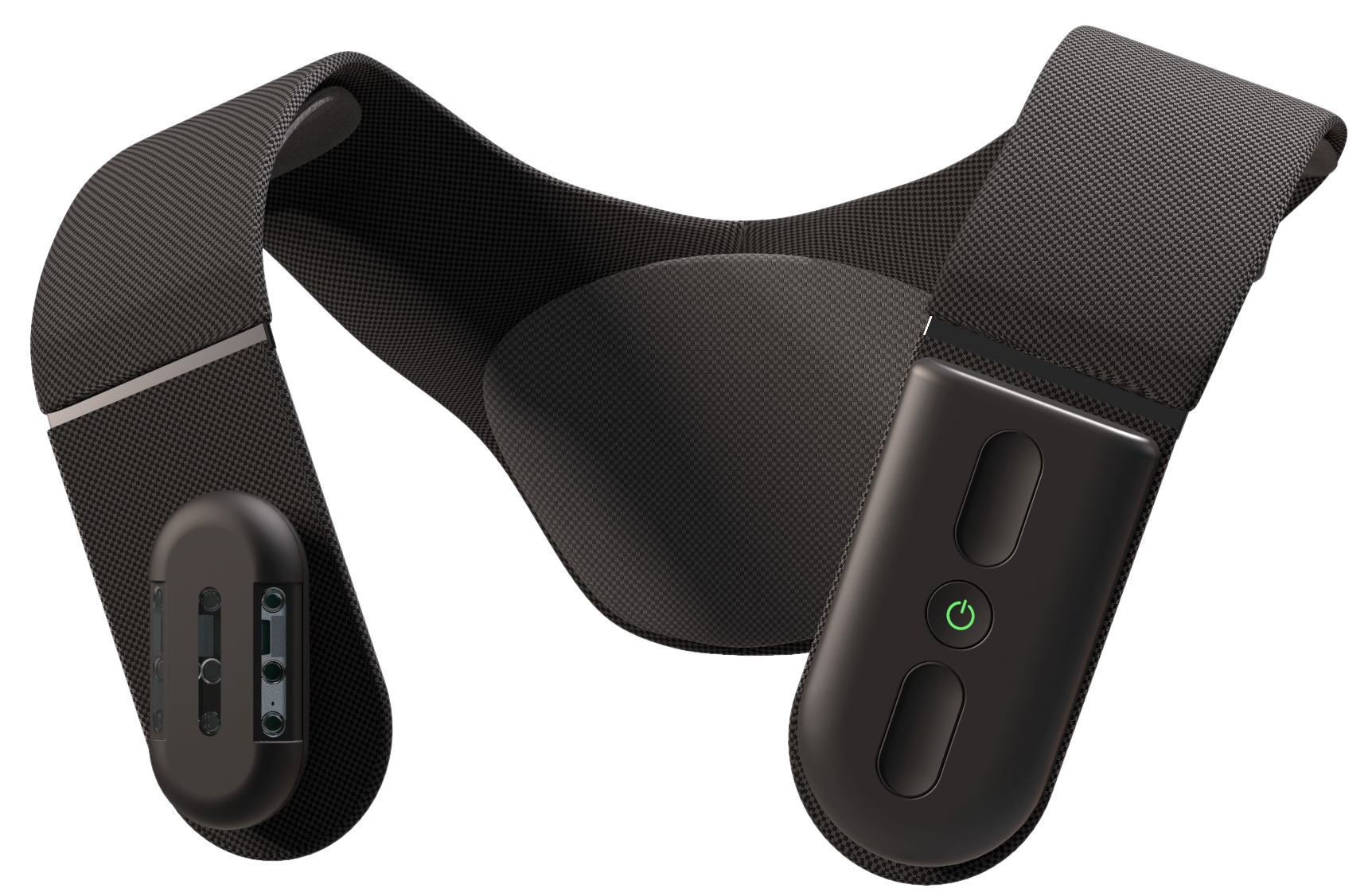 Photo credit: Biped
>> Biped
Walking independently for visually impaired or blind people is not an easy task. Moving obstacles, uneven surfaces, and crossing the street are just some of the challenges they must face when stepping outside. While white canes, smart glasses and vibrating belts can help detect some objects, they can't see the world for you, and you'd be pretty weighed down if you had to carry all of these around with you!
To avoid such cumbersome work, a Swiss startup, Biped, created an all-in-one solution: a smart harness that uses autonomous driving features to avoid obstacles, anticipate collisions, understand your scene and get navigation instructions, through 3D sounds. It can even be used at night thanks to its infrared cameras. Biped is basically your copilot (or accomplice) for the streets!
Low Carbon Park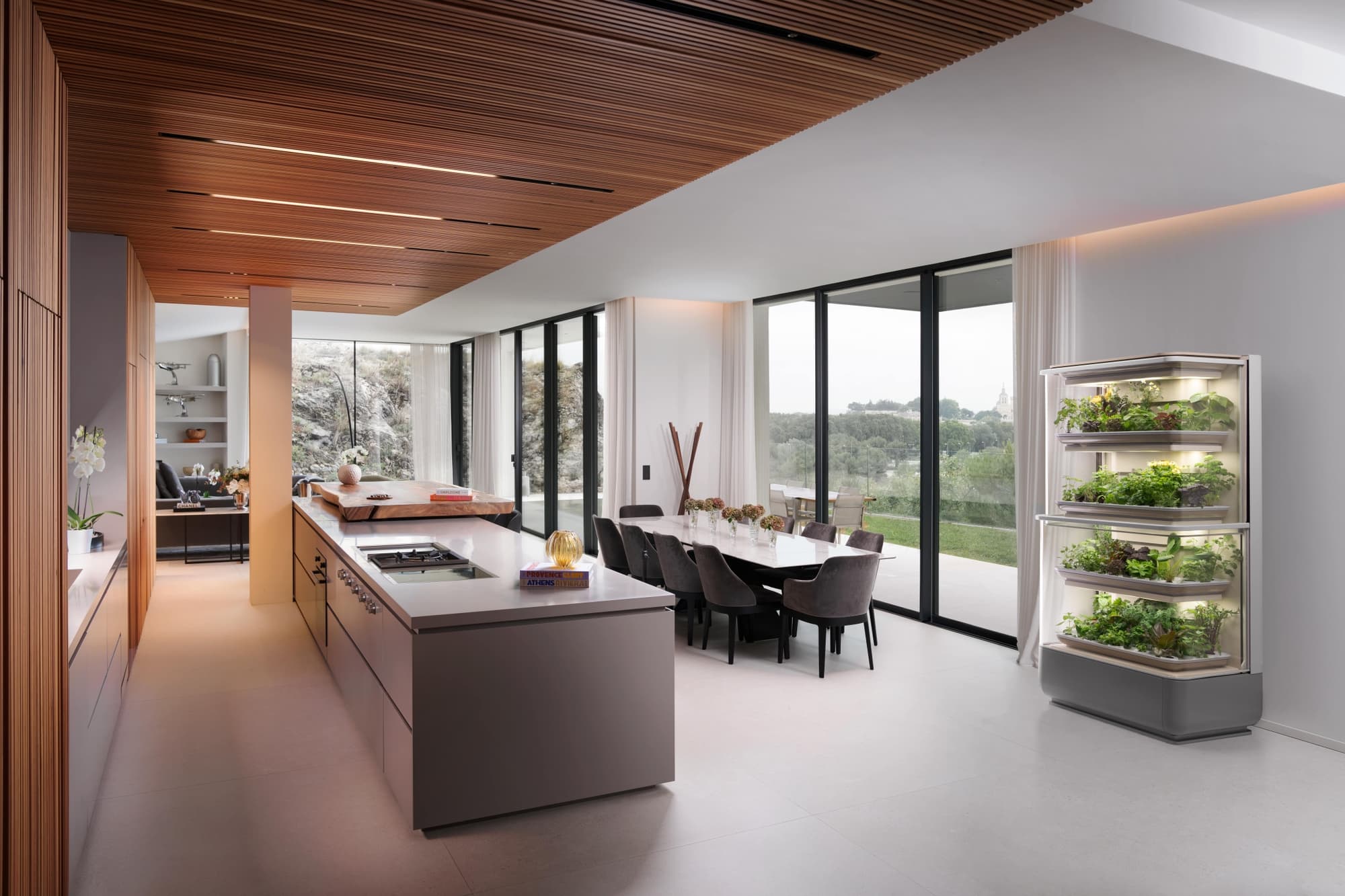 Photo credit: La Grangette
>> La Grangette
Sometimes, in the middle of winter, you just want some fresh, tasty basil for a caprese salad or maybe some crisp bok choy for a stir fry. Typically, unless you have a massive winter-proof greenhouse, you just can't grow those fresh ingredients from your home year round. Until now! La Grangette has created a high-end hydroponic system for the home, so you can cultivate just about anything green in the dead of winter. The system doesn't just help you produce plants from your home, it also monitors each plant&quote;s growth in a fully automated environment. Connect your Grangette to the app to plan for your future harvest and order refill seed pods to always keep your little ecosystem green.
Inspiring Extras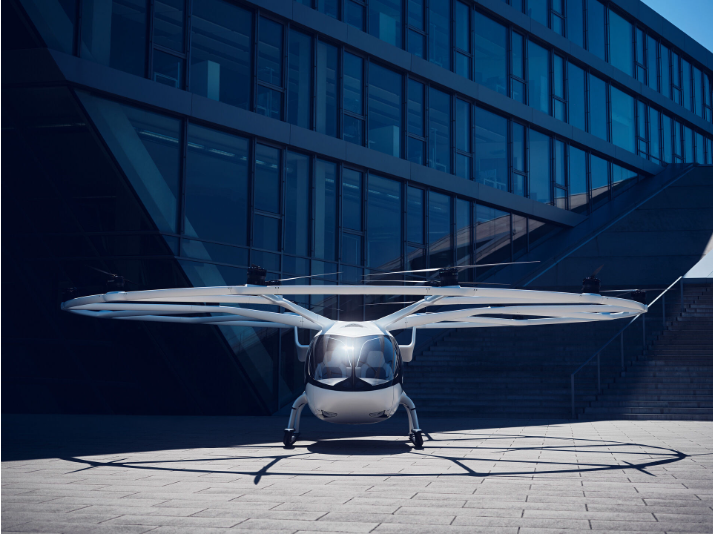 Photo credit: Volocopter
>> Volocopter
Honking horns, long lines of backed up cars, rising tempers. The trifecta of your average rush hour traffic in any city across the world. But what if you could avoid all that and get to your destination quicker, with no hassle, all while maintaining a sustainable impact$2 Impossible you might think. Well, think again, because Volocopter has got you covered.
Volocopter is an urban air mobility company that is developing electric air taxis to transport people and goods around cities. The German company has designed autonomous vehicles that can take off and land vertically, are 100% electric, and therefore emission-free in flight, while remaining "whisper quiet". No worries of loud machines flying by your apartment window! They have developed three inspiring urban mobility aircraft solutions: the VoloCity air taxi for journeys between cities and airports, the VoloConnect to link cities to suburban areas, and the VoloDrone to transport goods within cities. Three solutions for connecting us to the future of mobility. The sky really is the only limit!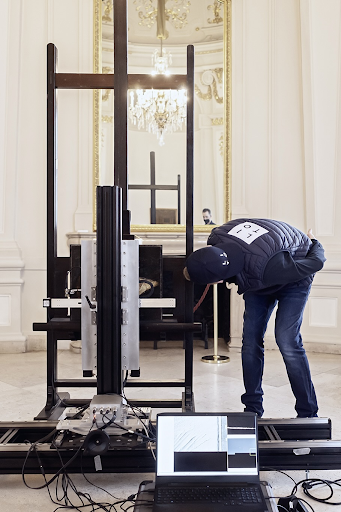 Photo credit: LITO
>> LITO
Ever go to a museum and feel so inspired by a work that you wanted to take it home with you$3 Well, before ransacking your local museum à la National Treasure, you should check out LITO, a startup that is revolutionizing the art world. Their mission is to make world-renowned art masterpieces available to all. Through digital scans of works and advanced 3D printers, they are able to clone basically any piece of artwork. What's so tremendous about their products is that they allow buyers to own a work that is infinitely superior to a print, yet a fraction of the price of an original. And half of the profit from a sale goes directly to either the artist or the museum that owns the work – a win-win for all parties.
Have you started making your list of which innovations you have to see for yourself at VivaTech$4 Our list has at least 50 innovations on it, so we are going to be busy bees during four days… If you want to join us in the hunt for the most inspiring innovations like air taxis and AR helmets, get your pass here. (There is still some time for you procrastinators!)