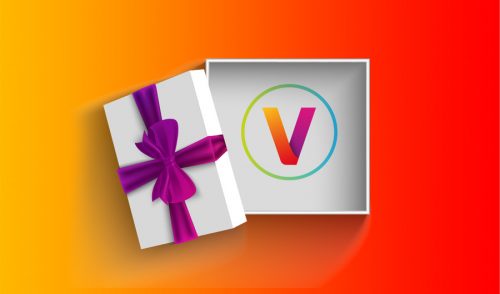 Looking for a unique gift that will leave a lasting impression? How about a duck? Not just any duck, but Popotte, a smart connected device 18 cm tall with big eyes, a beak, a screen over its belly, and small protruding feet. Made in France, Popotte helps people plan their meals and even keeps track of what is in their refrigerators.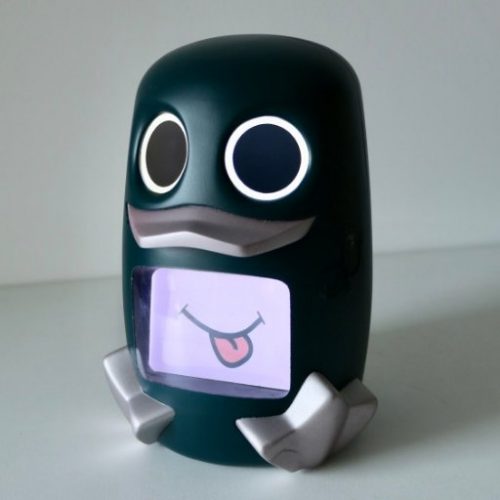 If Popotte sounds like a petit canard, there are plenty of other gift ideas from start-ups that have exhibited at or have relations with VivaTech that make life easier or that provide entertainment. Here is a rundown of a few of them that are likely to be hot gifts this holiday season given how much time people have to spend at home as they ride out the pandemic.

Complete cuisine
One example is Bob, a small dishwasher. Bob is not a height-challenged American who doesn't mind getting his hands dirty. Rather, it is a small device made by Daan that can actually fit on top of a counter, a definite plus for a small apartment. In addition to its compact size, Bob is eco-friendly -- it consumes only 0.35 kWh of electricity and uses only 2.4 liters of water per cycle.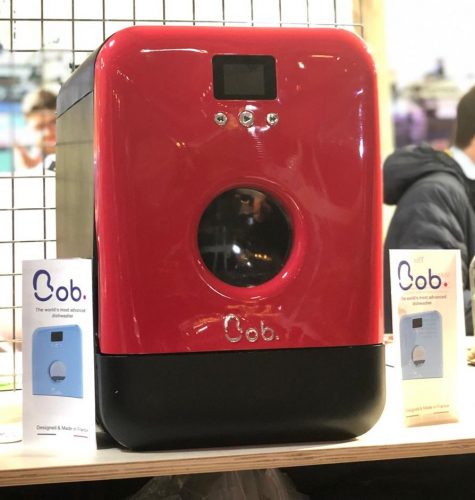 How about something for the wine connoisseur? Aveine, which attaches to the top of any bottle, promises to aerate any wine perfectly, in seconds, instead of waiting hours. One potential problem: the gadget will reduce the necessity of learning the art of small conversation after people open a new bottle of wine and wait for it to be ready to drink.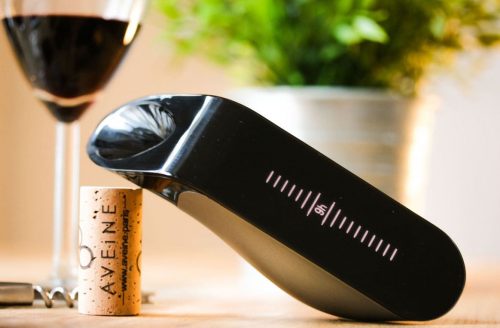 Not a wine connoisseur? No problem. There is MyOeno, a wine sampling device that can tell a user instantly everything anyone might want to know about a vintage.
It should come as no surprise that Aveine and MyOeno are French companies.
For those who prefer a cold beer (or soda), and absolutely, positively have no patience to wait for their drinks to chill in a conventional refrigerator, there are several possibilities : The V-Chiller (a space-age looking cooler that uses vacuum technology), the InnoChiller (a small device that fits in the freezer and accelerates cooling using a small fan) or the V-Tex (a filing-cabinet-looking device that can fit in a home or office, which is from Britain).


Sounding, feeling and looking good
Moving from the kitchen to other areas of a home, there are a wealth of products, particularly for music lovers. The OXT-01, from OXA Technologies in France, performs an unusual trick: Placing the device on any service instantly transforms that object into an amplifier to create surround sound music. It works on walls, tables and doors. Presumably it might work on animate objects, but testing it on a cat is almost certainly not a good idea.
Though it looks as if someone cut the top off the robot R2D2 from the Star Wars movies and put it on a thermos, a device called Alto definitely has a sleek design. Alto also has a dual purpose: It is a light and a music player.
Like gazing at the stars but have a hard time seeing them because, well, the nearest one is four light-years away? The Stellina and the Vespera can solve that problem. Made by Vaonis, the compact telescopes also take high-quality digital photos.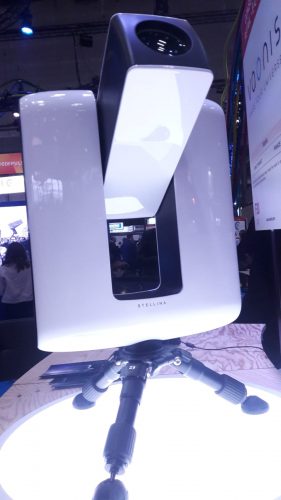 For the many people who are having to work from home and may be sharing the space with some young humans or other creatures who are not always on their best behavior, there are Tilde Headphones from Orosound that feature noise cancelling technology. On the other hand, those who want to look elegant while they are making their calls might prefer Nova Audio Earings, which are made in Germany.
Finally, for those looking to boost their energy, and who doesn't need more energy these days, there is the AYO Wearable, a visor-like device from a Dutch company that shines blue light into the wearer's eyes. According to the company's web site, blue light naturally stimulates sensory cells and can combat fatigue, including from jet lag.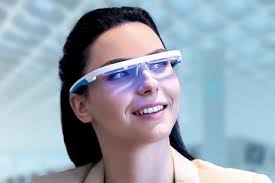 Getting around town
With concerns about the health and safety of public transport, not to mention the environment, more people are thinking about other options for personal mobility. Bicycles are clearly the first option, but not the only one, and several companies have some attractive options.
On the high end are Rayvolt Bicycles, a company based in Barcelona. The bikes have old-fashioned styling and appeal, with luxurious touches, like custom leather bags, seats and grips, but they also have a state-of-the-art motor.
Also on the high-end, and even more high tech, are Angell smart bikes from France. They are made from high grade alumnium and carbon and have a U-shaped custom battery that provides up to 70 kilometers of autonomy.
Finally, there is UrmO, a foldable personal transportation device from Germany that looks like a sliding platform with big wheels. Made from carbon fiber and aluminum, it is light and easily transportable and can travel up to 20 kilometers on one charge.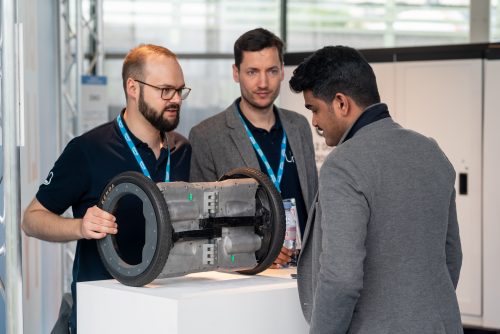 For something a little simpler, there are Kiffy cargo bikes from France, which come in a range of styles and colors and are ideal for families.
To keep riders safe, Overade, another French company, has created space age riding helmets with sophisticated lighting systems to alert cars. Casky, which is based in Morocco, also has a lighting system for helmets, but its product will also alert family and friends if riders are involved in an accident.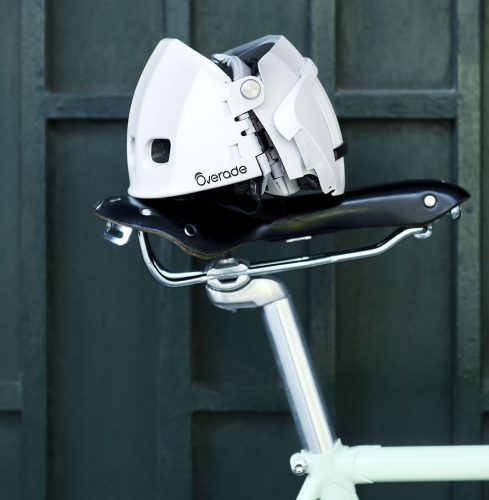 With so many products to choose from, finding a gift should not be a problem, even this year.