Key Figures and New Features
VivaTech 2023 is:
- 3 professional days, on 14, 15 and 16 June and one day for the general public, on Saturday 17 June 2023
- 20% more exhibition space in Halls 1&2: 53,000 m2
- 10% more exhibitors than in 2022, i.e. 2,200 exhibitors from 23 different sectors
- 20% more startups than in 2022, i.e. 2,400 startups (exhibitors, pitches and challenges) from more than 50 countries around the world
- 300 innovations presented, including dozens of exclusives and surprises
- 32 countries from all over the world represented, with a space dedicated to European innovation with around ten countries, an AfricaTech zone with eight country pavilions and more than 100 startups
- One Country of the Year: the Republic of Korea, which will present 150 of its best startups
- Four conference zones, three in Hall 1 and one in Hall 2
- More than 450 inspiring international speakers and 200 conferences
- Four days of C-Level Programs: the HR Summit on 14 June, the CDO Summit on 15 June and the CMO Summit and CTO Summit on 16 June
- One Grand Central, the meeting point for visitors to contemplate the effervescence of the event, as well as being a point of assistance and support to make the most of their visit
- One completely redesigned Discovery space and a Discovery Stage in partnership with Togg and Webedia
- One Impact Mile, developed in part with EDF: on 400m², more than 30 innovations with a positive impact on the planet and society will be presented
- One Food & Retail Park with Carrefour
- One Mobility & Smart City Park with Togg
- One Digital Experiences & AI Park with Verizon
- One FemTech Village with startups and manufacturers committed to changing the face of women's health
- One new FemTech challenge
- Hall 2 of VivaTech is entirely dedicated to the Future of Sport, in association with Global Sports Week
- The "Tech on Tracks" project, in partnership with the SNCF Groupe, which brings together the best of the European tech ecosystem in Paris and enables 150 startups, investors, ecosystems and media from the main European hubs to come to Paris, thanks to the provision of cross-border trains
- One Food Court in partnership with Sunday, which is being enhanced with a food 2.0 experience in addition to artistic entertainment for lunch and dinner
- 17 Visitor Journeys : Journeys by theme (DeepTech & AI; Blockchain; NFT, Crypto & Web3; Sustainability; Cloud; Cybersecurity & Data; Metaverse, Gaming & Entertainment; Retail, E-commerce & Luxury; Smart City & Mobility; AfricaTech; Diversity & Inclusion & Education; Sport, Performance & Competition; Chief Financial Officers; Chief Marketing Officers; Chief Business Officers; Chief Technical Officers; Chief Human Resources Officer; Women in Tech; Students) designed by VivaTech staff to highlight a selection of content, innovations and booths to prepare for the visit
- One Viva Lounge in partnership with EY & Microsoft
- One media lounge with 280 workstations to welcome journalists and influencers from around the world
- More than 50 challenges launched, 70% of them international, in key areas such as sustainable development, diversity & inclusion, the future of work and the future of sport - 4,000 candidates, with 65% of the applications received coming from abroad
- The return of VivaTech News, which broadcasts live on the Internet interviews with top speakers, reports and debates so that you don't miss a moment of VivaTech, even when you're not at the venue
- Tech Days Paris, with French Tech Grand Paris, from 12 to 17 June (see the program here)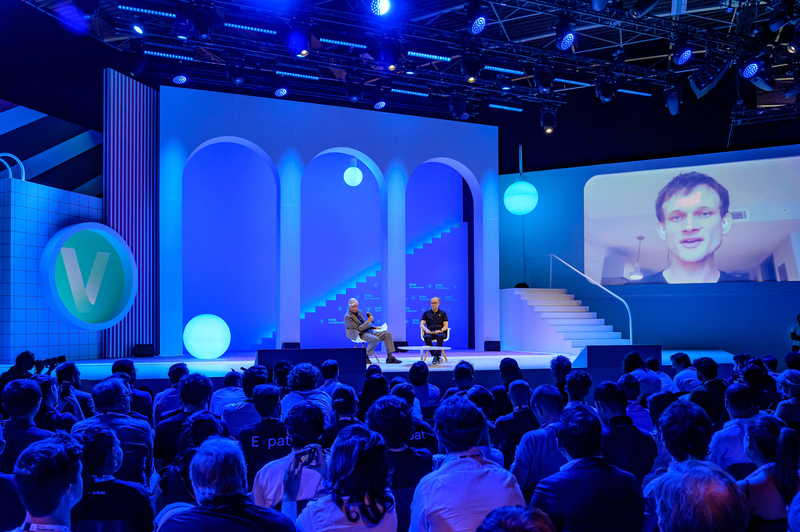 Chiffres clés et nouveautés

VivaTech 2023, c'est
- 3 journées professionnelles, les 14, 15 et 16 juin et une journée grand public, le samedi 17 juin 2023
- 20 % d'espace d'exposition supplémentaire dans les Hall 1&2 : 53 000 m2
- 10% d'exposants de plus qu'en 2022, soit 2200 exposants rassemblés autour de 23 secteurs d'activités
- 20% de startups supplémentaires par rapport à 2022, soit 2400 startups (exposantes, pitches et challenges) provenant de plus de 50 pays dans le monde
- 300 innovations présentées dont des dizaines d'exclusivités et de révélations
- 32 pays du monde entier représentés, avec un espace dédié à l'innovation européenne avec une dizaine de pays, une zone AfricaTech avec 8 pavillons pays et plus de 100 startups,
- 1 pays d'honneur : la République de Corée, qui présentera 150 de ses plus belles startups
- 4 zones de conférences, 3 en Hall 1 et 1 en Hall 2
- Plus de 450 speakers internationaux inspirants et 200 conférences
- 4 journées de C-Level Programs : la journée "HR Summit" le 14 juin, le "CDO Summit" le 15 juin et le "CMO Summit" et le "CTO Summit" le 16 juin.
- 1 Grand Central, le point de rendez-vous des visiteurs pour contempler l'effervescence de l'événement en plus d'être un point d'aide et d'accompagnement pour profiter au mieux de sa visite
- 1 espace Discovery complètement repensé et une Discovery Stage en partenariat avec Togg et Webedia
- 1 Impact Mile, élaboré en partie avec EDF : sur 400m², + de 30 innovations à impact positif pour la planète et pour la société seront présentées.
- 1 Food & Retail Park avec Carrefour
- 1 Mobility & Smart City Park avec Togg
- 1 Digital Experiences & AI Park avec Verizon
- 1 village FemTech avec des startups et industriels engagés pour faire bouger les lignes de la santé des femmes
- 1 nouveau challenge FemTech
- Le Hall 2 de VivaTech entièrement dédié au Future of Sport : en association avec Global Sports Week
- Le projet "Tech on Tracks", en partenariat avec le Groupe SNCF, qui rassemble à Paris le meilleur de l'écosystème tech européen et permet à 150 startups, investisseurs, écosystèmes et médias des principaux hubs européens de venir à Paris, grâce à la mise à disposition de trains transfrontaliers.
- 1 Food court en partenariat avec Sunday qui s'enrichit d'une expérience de food 2.0 en plus d'une animation artistique midi et soir.
- 17 Visitors Journeys : des parcours par thématique (DeepTech & AI; Blockchain; NFT, Crypto & Web3; Sustainability; Cloud; Cybersecurity & Data; Metaverse, Gaming & Entertainment; Retail, E-commerce & Luxury; Smart City & Mobility; AfricaTech; Diversity & Inclusion & Education; Sport, Performance & Competition; Chief Financial Officers; Chief Marketing Officers; Chief Business Officers; Chief Technical Officers; Chief Human Resources Officer; Women in Tech; Students) conçus par les équipes VivaTech pour mettre en valeur une sélection de contenus, d'innovations et de stands pour préparer la visite
- 1 Viva Lounge en partenariat avec EY & Microsoft
- 1 media lounge avec 280 places de travail pour accueillir des journalistes et influenceurs du monde entier
- Plus de 50 challenges lancés, dont 70% internationaux, dans des top trends comme le développement durable, la diversité & inclusion, le futur du travail et le futur du sport - 4000 candidats, 65% des dossiers reçus venant de l'étranger
- Le retour de la VivaTech News qui diffuse en direct sur Internet les interviews des meilleurs intervenants, des reportages et des débats pour ne rien rater de VivaTech, même à distance
- Les Tech Days Paris, avec la French Tech Grand Paris, du 12 au 17 juin (le programme : ici)