Tech to watch : AI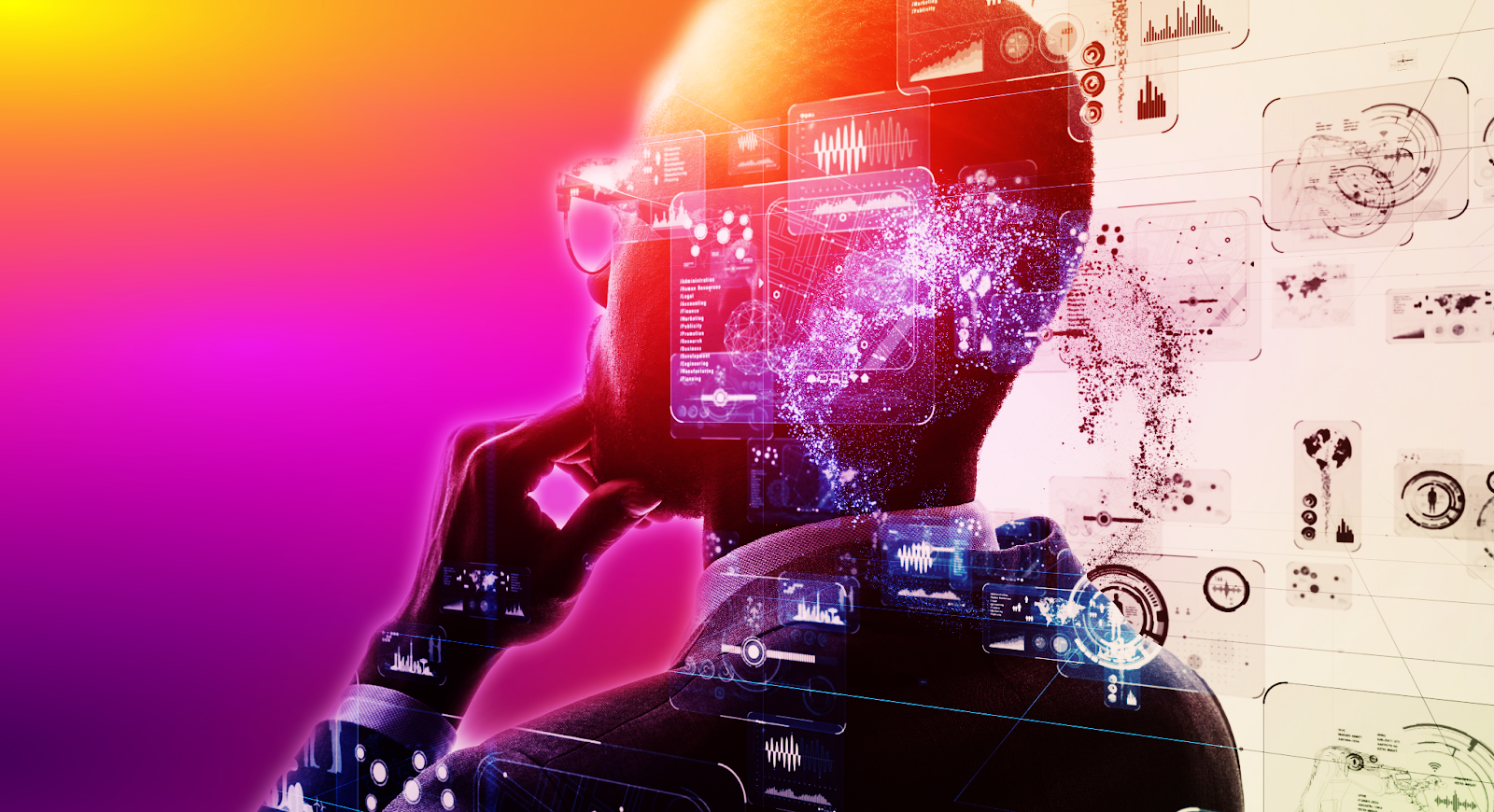 Each year, Viva Technology shines a spotlight on emerging technologies. In 2023, with all the interest sparked by generative AI and the spectacular advances it promises, VivaTech is focusing on Artificial Intelligence. We'll look at it from the business angle, with a market value of USD 136 billion as of 2022, but also as a technology that raises doubts, fears and questions. AI is still new and continues to take shape, like other sectors before it such as crypto-currency or cybersecurity. The various facets of AI will be on the minds of many speakers at VivaTech this year and will be illustrated through innovations and startups present in both Halls.

For example, according to the Harris Interactive Toluna study conducted for VivaTech, three quarters of Europeans consider AI to offer a promising way to make improvements in the healthcare sector (1).

Key speakers: with questions about ethics and regulation, but also its impact on energy and the environment, AI is the theme that will be the focus of debates and discussions among international experts in AI and governance on the VivaTech stage. Sessions such as "AI Trends: From Lab to Market; "(When) Will Generative AI Take Over Your Job? "; and "AI Ubiquity: The Good, the Bad, and the Ugly" will feature speakers such as Kay Firth-Butterfield, in charge of AI and machine learning at the World Economic Forum; and Bertrand Pailhès, in charge of technology and innovation at the CNIL. Tobias Hann, CEO of MOSTLY AI, one of the key players in big data, will focus on the ethics and possibilities created by synthetic data and new paths towards a more widespread application of AI and algorithms. Quentin Clark, Managing Director of General Catalyst, will talk about the AI Trend: From Lab to Market; Philip Moyer, Global VP, Artificial Intelligence Business, Google Cloud and we will also have with us Joëlle Pineau, who is VP AI Research at Meta and is an internationally renowned professor at McGill; and Yann Lecun, who is Chief AI Scientist at Meta and is a Deep Learning pioneer and the 2018 Turing Award winner.

Many innovations in the AI sector will be on display for visitors to VivaTech, from agriculture and food, to health and improving the quality of life at work, to art and education.

For example, from Australia, the Bayer Grants4Ag winning startup GoMicro is presenting an AI that accurately assesses the quality and freshness of food throughout the supply channel in real time. It's currently at work tackling the problem of food waste. In the field of health, Oraigo (Italy) presents a device that fights sleep at the wheel in the form of a headband that diagnoses the driver's brain activity thanks to artificial intelligence; Enchanted Tools is exhibiting at VivaTech its Miroka robot, a robotic figure that aims to change the face of robotics by integrating AI; Jumbo Mana (France) is offering the world premiere of its generative AI experiment that brings Vincent Van Gogh back to life and generates 100% true-to-life dialogues with an illustrious personality. This generative AI, which is transforming the world of art and education, will later be exhibited at the Musée d'Orsay; Zero10, exclusive to France, is an augmented reality mirror using the metaverse in the fashion world; Hourone, for the first time in France, is a generative AI that enables the creation of video content with virtual humans in a few minutes and in any language; Audemic, a powerful tool that enables researchers to save time and organize their knowledge by accessing any academic document to organize their knowledge through audio.

On the VivaTech partner spaces, AI will be at the heart of many experiences offered to visitors: Google is hosting several AI-enabled startups on its Lab, such as PhotoRoom, which provides photo editing software to create exceptional images that is simple enough to use without any training. It leverages deep learning with Google's AI to translate pixels into objects, greatly simplifying non-creative tasks such as removing image backgrounds or deleting objects. Also on hand will be MWM, the world's leading publisher of creative apps, with more than 200 million downloads worldwide, which has developed more than 50 mobile apps in the music, photography, drawing and video categories, using AI. Orange is hosting its Orange Cyberdefense Lab with an AI-based OT (operating technologies) system to prevent hacking of computer systems, particularly for industrial equipment (Tanks Hacking Process) in the transport or energy sectors, which are very often the target of cyberattacks; the La Poste group is allowing people to try out German Bionic's Apogee+ exoskeleton, which learns the repetition of its user's gestures thanks to AI. Launched as a world premiere at VivaTech, it continuously improves the efficiency and safety of healthcare workers to lift and move patients and wheelchairs or to facilitate day-to-day hygiene; BNP Paribas introduces a new payment experience through an immersive touch screen experience, giving access to a large number of payment solutions and is hosting the Romanian startup PayByFace in its Lab, which allows people to pay at the checkout counter using a simple selfie and and ; LVMH illustrates its motto "SAVOIR FAIRE REVER", with a selection of exclusive innovations, notably in the Omnichannel & Customer Immersive Experience, with the startup Livstick, which improves the shopping experience by adding a personal video message to a gift for the recipient. At Amazon, there will be a new water tank model that illustrates how to remotely supervise an industrial system through virtual reality as well as the startup Lighton, which improves business productivity with a turnkey AI platform, using the amazing power of large language models. ManpowerGroup is showcasing AI and the metaverse as an enabler of the #NewHumanAge with the ManpowerGroup Immersive Experience that enables onboarding new talent, upskilling, B2B conversations or teamwork in real time. Tomas Chamorro-Premuzic, ManpowerGroup's CIO, will also be at VivaTech to answer the question "will we use artificial intelligence to improve the way we work and live, or will we let it alienate us?" At L'Oreal, Spotscan by La Roche-Posay is an app that incorporates Modiface technology and offers an accurate and personalized diagnosis of acne, thanks to an AI-based algorithm. KPMG presents Cranium, a spinoff of KPMG US, whose mission is to secure the AI revolution by providing the industry's first AI security and trust solution. Through its Cranium Enterprise software platform, organizations can map, monitor and manage their AI/ML environments against adversarial threats without interrupting their teams' work.

The French and German Tech Lab booth highlights the AI collaborations of the two countries, which are celebrating 60 years of Franco-German friendship at VivaTech with the anniversary of the Elysée Treaty. United Robotics Group, which launched Plato, its first Cobiot in 2022 in the restaurant industry, is presenting it for the first time in a healthcare environment. The robot can assist healthcare workers in transporting, delivering and clearing meals and medical equipment. It will be visible in the Franco-German TechLab and in the VivaLounge.

Among its ten or so startups present, the CNRS is highlighting two that use quantum technologies: Siquance, which is developing a universal computer that is revolutionizing the field of computing based on microelectronics technologies; and Exail, which designs ultra-high-performance and reliable photonic components and systems for quantum technologies. The Bouygues Group is presenting Inveniam.io, a startup that has developed a data mining system that offers real-time access to reliable data, built on patented blockchain technologies. Edenred offers an unforgettable solo or team gaming experience through augmented reality to explore the future of work; and IBM announces the launch of WatsonX, which integrates generative AI models launched for code, AIOps, digital work, security and sustainability. Crédit Agricole Group shows quantum computing use cases developed by Crédit Agricole CIB, Multiverse and Pasqal. The SNCF Group invites XXII, a French leader in computer vision software, which has developed its XXIICORE product using existing camera fleets to assist in daily missions. PwC offers an immersive serious game that aims to raise awareness of cybersecurity issues and risks among management teams and enable them to rationalize their investments.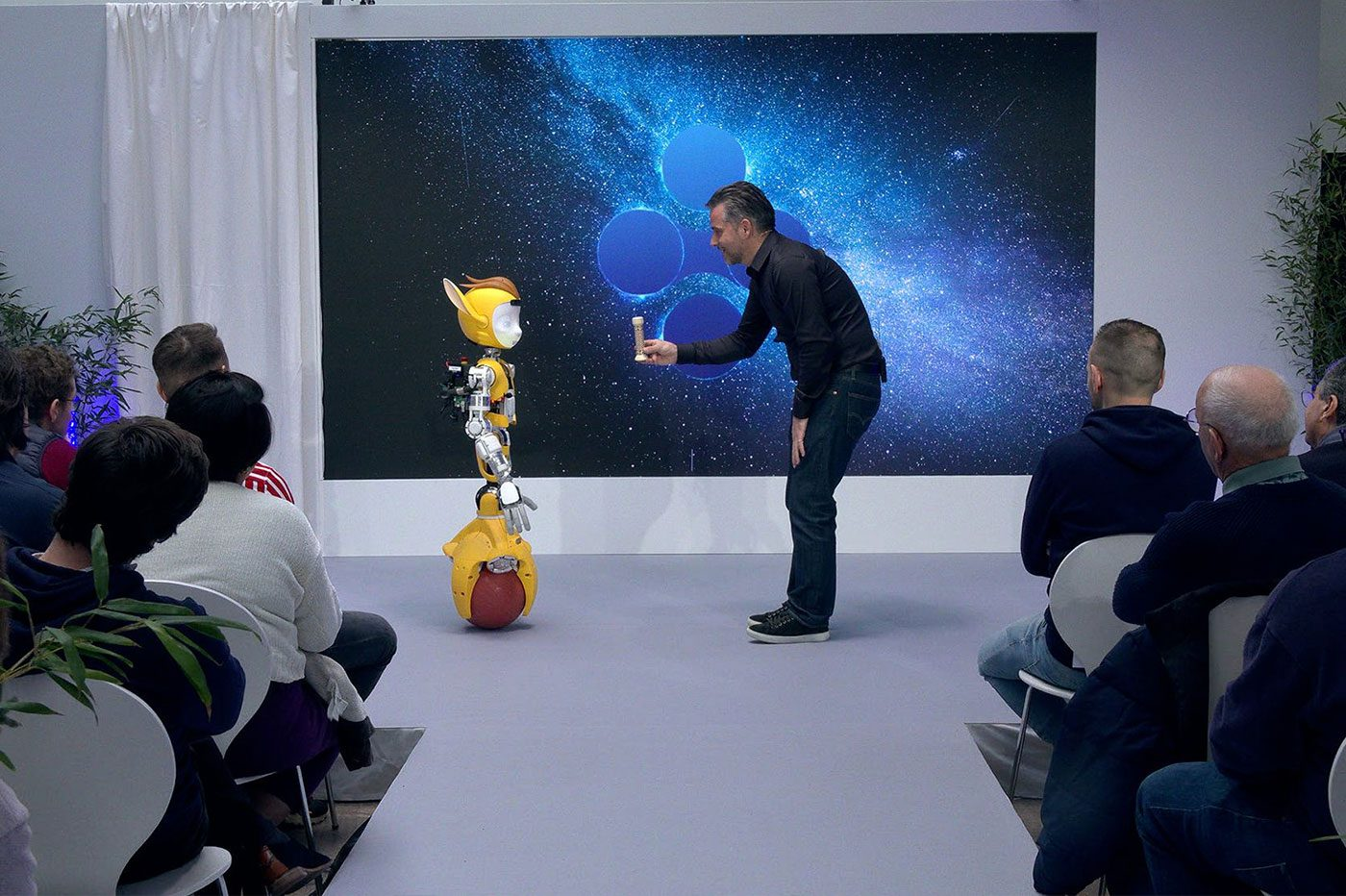 (1) source: Harris Interactive Toluna 2023 for VivaTech. Sample of 1,029 people, representative of the French population aged 18 and over / 1,035 people, representative of the German population aged 18 and over / 1,065 people, representative of the British population aged 18 and over. Quota method and adjustment applied to the following variables: gender, age, professional category of the interviewee, region of residence for France / gender, age, professional activity of the interviewee, region of residence for Germany and the UK. Fieldwork dates: from 19 to 24 April 2023
Tech to watch : IA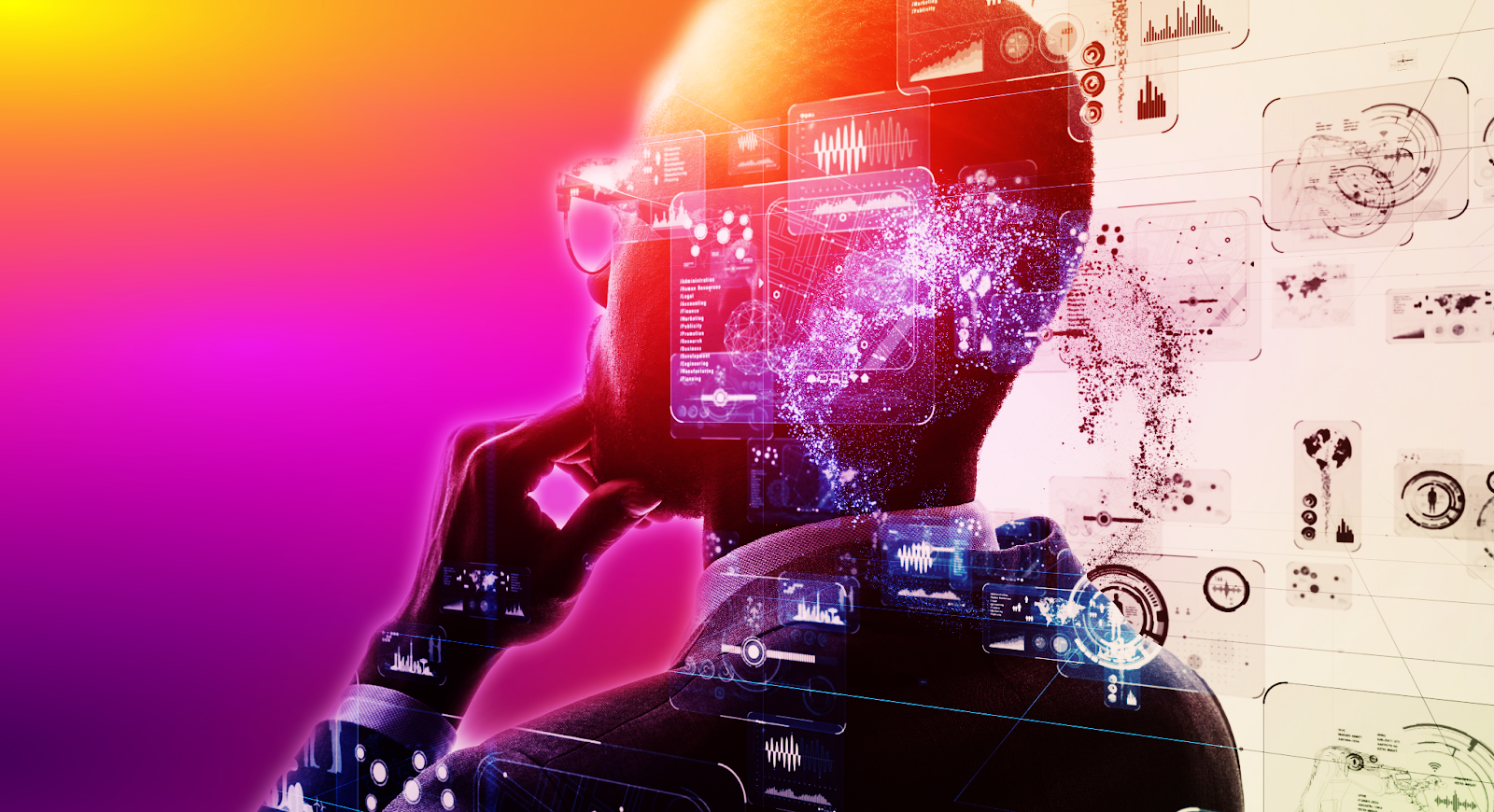 Chaque année, Viva Technology met un coup de projecteur sur les technologies à suivre. En 2023, avec l'intérêt suscité par les IA génératives et les avancées spectaculaires qu'elles promettent, VivaTech met l'accent sur l'Intelligence artificielle. Un sujet business, avec un marché représentant 136 milliards $ en 2022, mais aussi une technologie qui soulève des doutes, des craintes et des questions. L'IA est encore récente et continue de se structurer, comme d'autres secteurs avant elle tels que la crypto-monnaie ou la cybersécurité. La dualité de l'IA occupera de nombreux conférenciers de VivaTech cette année et sera illustrée à travers des innovations et des startups présentes dans les deux Halls.
Ainsi, d'après l'étude Harris Interactive Toluna réalisée pour VivaTech, les trois quarts des Européens considèrent que l'IA est souhaitable pour faire évoluer le secteur de la santé(1).
Principaux speakers: avec des questionnements autour de l'éthique ou de la régulation, mais aussi de son impact sur l'énergie et l'environnement, l'IA est la thématique qui fera couler de l'encre et entraînera des débats entre experts internationaux de l'IA et de la gouvernance sur les scènes de VivaTech. Ainsi, s'exprimeront sur des sessions intitulées "AI Trends: From Lab to Market" , "(When) Will Generative AI Take Over Your Job?" ou encore "AI Ubiquity: The Good, the Bad, and the Ugly", Kay Firth-Butterfield, en charge de l'IA et du machine learning au Forum économique mondial, Bertrand Pailhès, en charge des technologies et de l'innovation à la CNIL sur le thème IA, le bon, la brute et le truand, Tobias Hann, CEO de MOSTLY AI, l'un des acteurs incontournables des big data, basées sur l'IA, qui se concentrera sur l'éthique et les possibilités créées par des données synthétiques, nouvelles voies vers une application plus répandue de l'IA et des algorithmes ou Quentin Clark, Managing director de General Catalyst qui évoquera la thématique de la tendance IA: du laboratoire à la mise sur le marché ; Philip Moyer, Global VP, Artificial Intelligence Business, Google Cloud ou encore Joëlle Pineau, VP AI Research de Meta, professeure de renommée internationale à McGill et Yann Lecun, scientifique en chef IA de Meta, pionnier du Deep Learning et détenteur du Prix Turing de 2018.
De nombreuses innovations dans le secteur de l'IA seront à découvrir par les visiteurs de VivaTech, depuis l'agriculture et l'alimentation, la santé et l'amélioration de la qualité de vie au travail ou encore l'art et l'éducation.
Ainsi, venue d'Australie, la startup lauréate du concours Bayer Grants4Ag, GoMicro, présente une IA qui évalue précisément et en temps réel la qualité et la fraîcheur des aliments tout au long de la chaîne d'approvisionnement. Aujourd'hui, elle s'attaque au gaspillage alimentaire. Dans le domaine de la santé, Oraigo (Italie) propose un dispositif luttant contre le sommeil au volant sous la forme d'un bandeau qui diagnostique l'activité cérébrale du conducteur grâce à l'intelligence artificielle; Enchanted Tools expose en première mondiale à VivaTech son robot Miroka, un robot-personnage qui ambitionne de changer le visage de la robotique en y intégrant de l'IA; Jumbo Mana (France) propose en première mondiale son expérience d'IA générative qui redonne vie à Vincent Van Gogh et permet de générer des dialogues véridiques à 100% avec un personnage emblématique. Cette IA générative qui transforme le monde de l'art et de l'éducation, sera par la suite exposée au Musée d'Orsay; Zero10, en exclusivité France, est un miroir en réalité augmenté utilisant le Metavers dans l'univers de la mode ; Hourone, pour la première fois en France, est une IA générative qui permet de créer du contenu vidéo avec des êtres humains virtuels en quelques minutes et dans n'importe quelle langue; Audemic, un outil puissant qui permet aux chercheurs de gagner du temps et d'organiser leurs connaissances en accédant à tout document académique d'organiser leurs connaissances par le biais de l'audio.
Sur les espaces des partenaires de VivaTech, l'IA sera au coeur de nombreuses expériences proposées aux visiteurs : Google accueille sur son Lab plusieurs startups qui utilisent l'IA, comme PhotoRoom qui fournit un logiciel de retouche photo pour créer des images exceptionnelles et suffisamment simple pour être utilisé sans aucune formation. Elle tire parti de l'apprentissage en profondeur avec l'IA de Google pour traduire les pixels en objets, simplifiant considérablement les tâches non créatives telles que la suppression d'arrière-plans d'images ou la suppression d'objets. Il y aura aussi MWM, premier éditeur mondial d'applications créatives, avec plus de 200 millions de téléchargements dans le monde, qui a développé plus de 50 applications mobiles dans les catégories musique, photographie, dessin et vidéo, utilisant l'IA. Orange invite sur son Lab Orange Cyberdéfense avec un système d'OT (operating technologies) basé sur l'IA permettant d'éviter le hacking de systèmes informatiques notamment pour les équipements industriels (Tanks Hacking Process) dans les transports ou l'énergie, qui sont très souvent la cible de cyberattaques ; le groupe La Poste permet d'essayer l'exosquelette Apogee+ de German Bionic, qui apprend grâce à l'IA, la répétition des geste de son utilisateur. Lancé en première mondiale à VivaTech, il améliore en permanence l'efficacité et la sécurité du personnel soignant pour soulever et déplacer les patients et fauteuils roulants ou faciliter les toilettes quotidiennes ; BNP Paribas fera découvrir une expérience de paiement inédite grâce à une expérience immersive, via un écran tactile, donnant accès à un grand nombre de solutions de paiement et héberge sur son Lab la startup roumaine PayByFace qui permet de payer en caisse grâce à un simple selfie ; LVMH illustre sa devise SAVOIR FAIRE REVER, avec une sélection d'innovations exclusives, notamment dans l'Omnichannel & la Customer Immersive Experience, avec la startup Livstick qui permet d'améliorer l'expérience d'achat en ajoutant à son cadeau un message vidéo personnel pour le bénéficiaire de l'objet offert. Chez Amazon, il y aura un nouveau modèle de réservoir d'eau qui illustre comment superviser à distance un système industriel grâce à la réalité virtuelle ou la startup Lighton, qui améliore la productivité des entreprises grâce à une plateforme d'IA clé en main, en utilisant la puissance stupéfiante des grands modèles linguistiques. ManpowerGroup présente l'IA et le Metavers comme facilitateur du #NewHumanAge avec la ManpowerGroup Immersive Experience qui permet d'intégrer de nouveaux talents, de se perfectionner, d'avoir des conversations B2B ou de collaborer en temps réel. Le CIO de ManpowerGroup, Tomas Chamorro-Premuzic sera aussi présent à VivaTech pour répondre à la question "utiliserons-nous l'intelligence artificielle pour améliorer notre façon de travailler et de vivre, ou la laisserons-nous nous aliéner ? Chez L'Oréal, Spotscan de La Roche-Posay est une application qui intègre la technologie Modiface et qui offre un diagnostic précis et personnalisé de l'acné, grâce à un algorithme basé sur l'IA et KPMG présente Cranium, spinoff de KPMG US, qui a pour mission de sécuriser la révolution de l'IA en fournissant la première solution de sécurité et de confiance de l'IA du secteur. Grâce à sa plateforme logicielle Cranium Enterprise, les organisations peuvent cartographier, surveiller et gérer leurs environnements d'IA/ML contre les menaces adverses sans interrompre le travail de leurs équipes.

Sur le stand du French and German Tech Lab, sont mises en avant les collaborations en matière d'IA des deux pays, qui célèbrent à VivaTech 60 ans d'amitié franco-allemande avec l'anniversaire du Traité de l'Elysée. United Robotics Group qui avait lancé Plato, son premier Cobiot en 2022 dans le secteur de la restauration, le présente pour la première fois dans un environnement de santé. Le robot peut aider le personnel soignant dans le transport, la livraison et le débarrassage de repas et de matériel médical. Il sera visible sur le TechLab franco-allemand et dans le VivaLounge.
Parmi sa dizaine de startups présentes, le CNRS en met deux en avant, qui utilisent les technologies quantiques: Siquance qui développe un ordinateur universel qui révolutionne le domaine du calcul basé sur les technologies de la microélectronique, et Exail, qui conçoit des composants et systèmes photoniques ultra performants et fiables pour les technologies quantiques. Le Groupe Bouygues présente Inveniam.io, startup qui a développé un système d'exploitation de données qui offre un accès en temps réel à des données fiables, construit sur des technologies blockchain brevetées. Edenred propose de vivre grâce à la réalité augmentée une expérience de jeu inoubliable en solo ou en équipe pour explorer le futur du travail et IBM annonce le lancement de WatsonX, qui intègre des modèles d'IA générative lancés pour le code, l'AIOps, le travail numérique, la sécurité et le développement durable. Le Groupe Crédit Agricole montre des cas d'usage d'informatique quantique développés par Crédit Agricole CIB, Multiverse et Pasqal. Le Groupe SNCF invite XXII, un leader français dans l'édition logicielle de vision par ordinateur, qui a développé son produit XXIICORE utilisant des parcs de caméras déjà existants pour aider aux missions quotidiennes. PwC propose un serious game immersif dont l'objectif est de sensibiliser les équipes dirigeantes aux enjeux et risques de la cybersécurité et de leur permettre de rationaliser leurs investissements.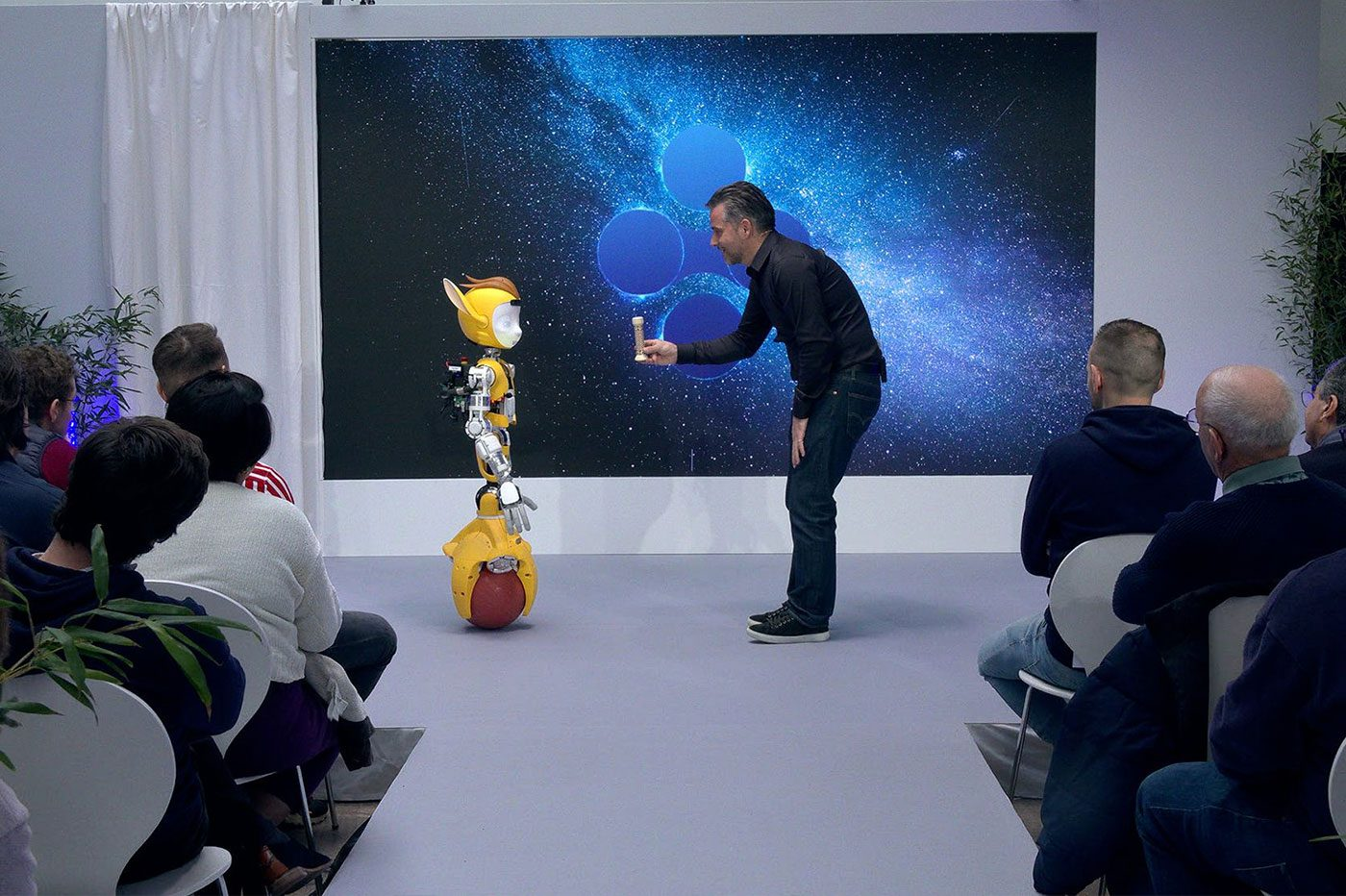 (1) source Toluna Harris Interactive 2023 pour VivaTech. échantillons de 1 029 personnes, représentatif de la population française âgée de 18 ans et plus / 1 035 personnes, représentatif de la population allemande âgée de 18 ans et plus / 1 065 personnes, représentatif de la population britannique âgée de 18 ans et plus. Méthode des quotas et redressement appliqués aux variables suivantes : sexe, âge, CSP de l'interviewé, région d'habitation pour la France / sexe, âge, activité professionnel de l'interviewé, région d'habitation pour l'Allemagne et le Royaume-Uni. Dates de terrain : du 19 au 24 avril 2023