Finding the perfect gift is hard. But if your friends and family are as obsessed with tech as we are, we might be able to help. Our VivaTech team put together a list of innovations and out-of-the box technology that are sure to please any profile.

For the collectors
Genuino - A universe that connects NFTs to real world objects. Wether your loved one is a fan, a collector or a crypto savvy investor, you can buy digital collectibles and unlock match worn jerseys, limited merch, exclusive experiences, or unique art from their favorite team.
Price: varies
---
For the nature enthusiasts
Yeti 200X - For your friends that like to get away and connect with nature for days on end, get them a power station that will keep them connected no matter where they are. The Yeti 200X can recharge a smartphone 16 times – with just one power up from the sun.
Price: €240
---
For the crypto nerds
Ether card - Ether Card is a platform that provides tools for gamifying and supercharging your NFTs. They're a quick and convenient way to offer ether, tokens, or other blockchain assets to friends and family.
Price: varies
Ledger Hardware Wallet - Do your friends and family own any crypto? Help them secure any blockchain assets on a Ledger Hardware Wallet – a physical hard drive that only the owner can access.
Price: starting at €79
---
For the future engineers
Labbox Education - Are your kids going to be the engineers of the future? Get them a subscription to Labbox Education and receive monthly engineering kits to develop tech projects and learn new skills.
Price: starting at €23 a month
---
For the computer geeks
Abacus from Pentaform - An entire computer that's the size of a keyboard. Take it anywhere and connect it to any screen. To top it off, Abacus is as efficient as a light bulb consuming 75% less energy than a regular desktop computer.
Price: €194
---
For the musically-inclined
Erae Touch from Embodme - The ultimate Polyphonic MIDI Controller. Bridging the gap between electronic music and human expressivity, the electronic pad allows musicians to create music with just the touch of their fingers.
Price: €700
---
For the health nuts
The Mirror - For the gym buffs that don't have time for the gym, we suggest The Mirror. A wall-mounted mirror that serves as a workout coach and fitness monitor. When the monitor is off, the unit becomes a standard full-length mirror, so their homes stay sleek and elegant without the bulky gym equipment.
Price: Starting at €795
Quell - For the gamers that want a good burn, Quell will get their heartrate boosted. Fight through unforgettable worlds. Burn more calories than a spin class. The first dedicated fitness gaming platform designed by professional athletes gets players immersed in games and sweating by the end.
Price: €329
---
For the art lovers
Lito - Any fans of world renowned artists like René Magritte, El Greco, or Hieronymus Bosch in your friend group? Get them a 3D-printed limited edition of their favorite work, certified by the finest museums and artists of the world. Each piece is linked to a digital certificate placed on the ETH blockchain.
Price: Starting at €500
Argot Studio - For interior designers at heart, we've found the coolest 3D printed, sustainably-made collectable pieces, designed to elevate any space. Argot's core collection consists of the signature vases, sculptures and vessels designed and are produced in Paris.
Price: Starting at €45
---
For the world travelers
Auto-Follow Suitcase - If you know someone who's always on the move and never has enough hands for their luggage, have we found the gift for them. Meet OVIS, the suitcase that follows you. OVIS comes packed with some serious tech that enables it to roll alongside a person as they walk, freeing up hands for more important things (like your phone, kids, coffee, and more).
Price: €799
---
For our big spenders
Jetson One - If your uncle won't stop complaining about his hour long commute into work every day (and if you happen to have the budget), get him something that zooms right over the morning traffic. The Jetson One is a personal electric aerial vehicle from a Swedish company that is changing the way we travel. Maybe you can even take a test drive?
Price: $92,000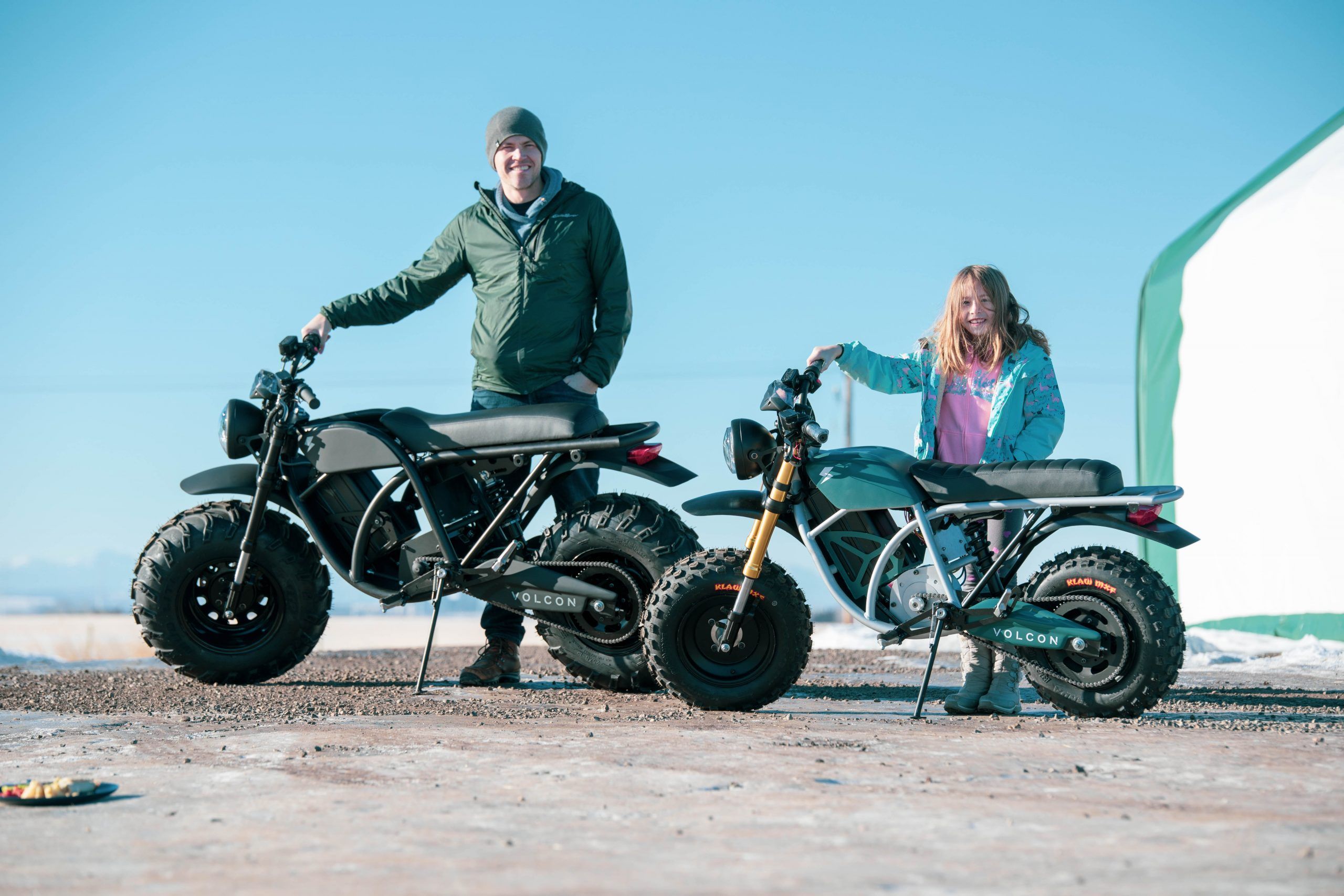 Volcon - For your adventurous friends that you just can't keep inside, an electric powersport vehicle will reveal new horizons. Volcon is building the highest quality electric vehicles to let adventure seekers connect deeper with the outdoors – whether it's hearing the river roaring right next to them on a trail ride, or the wildlife they can encounter as a result of the stealthy-quiet drivetrain.
Price: $5,999
---
For the bookworms
The Startup Playbook: Secrets of the Fastest-Growing Startups from Their Founding Entrepreneurs. David Kidder shares advice from 40 founders that give readers key insights into what it took to build PayPal, LinkedIn, AOL, TED, Flickr, and many others into household names.
Price: $29.99
The Lean Startup: How Today's Entrepreneurs Use Continuous Innovation to Create Radically Successful Businesses. Most startups fail. But many of those failures are preventable. Eric Ries explains a new approach being adopted across the globe, changing the way companies are built and new products are launched.
Price: €27.15
---
For the plant parents
Bioo Lux - If someone in your friend circle just won't stop buying plants, maybe they should start using them to power up light switches. Bioo is creating a revolution of technologies using plants and nature. Their most popular innovations turn plants into a biological switch for lamps.
Price: starting at €150
---
For the pet parents
Lulu pet - If your friends love their cats more than their own family, we've found the best way for them to learn more about their furbabies – the world's first AI cat litter box. By collecting cats' health data, LuluPet is able to let owners know when their cats are sick or learn their potty schedule. The LuLuPet app connects with the litter box and gives personalized data for each cat.
Price: pre-order for €209
---
For the Tik-Tok-ers
Ray Ban Stories - Classic Ray Ban glasses meet Meta's technology to create the first generation of smart glasses. Available in three iconic frames with built-in cameras, open-ear audio and seamless social sharing. Your loved ones can share their favorite moments through their eyes.
Price: €299
---
For the coffee addicts
CoffeeB - If you've got a coffee fanatic friend that hates the waste of typical coffee machines, then you can't pass up CoffeeB's coffee capsule system without a capsule. They've created the coffee ball: a 100% compostable ball of coffee in as many flavors and varieties as normal coffee capsules.
Price: €179
---
For the real VivaTech fans
What better gift than a four-day pass to the biggest startup and tech event in Europe? Share the love and get your friends and family (and yourself while you're at it) a pass for VivaTech 2023. Experience technology and innovations like these ones, plus more! We can't wait to see you there. >> Tickets this way.

Have some ideas for tech gifts that you'd like to share? Connect and let us know on social media.
Instagram, Twitter, and Linkedin.