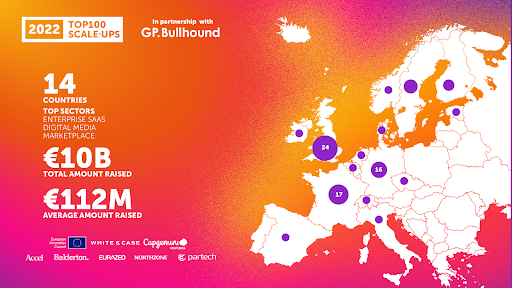 You might say that unicorns are fictitious, but for us here at Viva Technology they are very real. And for startups, reaching "unicorn status" - or reaching a valuation of $1 billion USD - is much more than a fairytale dream. While it might seem like an unattainable rating, there are actually over 1,000 unicorns around the world as of March 2022, which is incredible given that there were only about 80 in 2015. Now, that's an impressive increase, however only 69 of those unicorns have come from Europe.
That's why every year, in partnership with GP Bullhound, we announce our list of the "Top 100 Next Unicorns," a list that recognizes the top 100 scale-ups in Europe (including the UK and Israel) that have the potential to reach unicorn status. At our preview press conference last week, VivaTech announced the 2022 list with plenty of exciting and innovative companies that have seen a lot of growth recently.
While the US and China are typically seen as the leaders when it comes to unicorns and successful startups, the Top 100's focus is to highlight the importance of the European startup ecosystem and show just how fast it has accelerated over the last few years. During the press conference, we had the opportunity to listen to speakers Clément Beaune, French Secretary of State for European Affairs, and Cédric O, French Secretary of State for the Digital Transition and Electronic Communications. Cédric O announced an exciting detail, which is that last year the European startup ecosystem had more unicorns emerge than China. A huge step on the path to establish Europe as a leader in tech and innovation.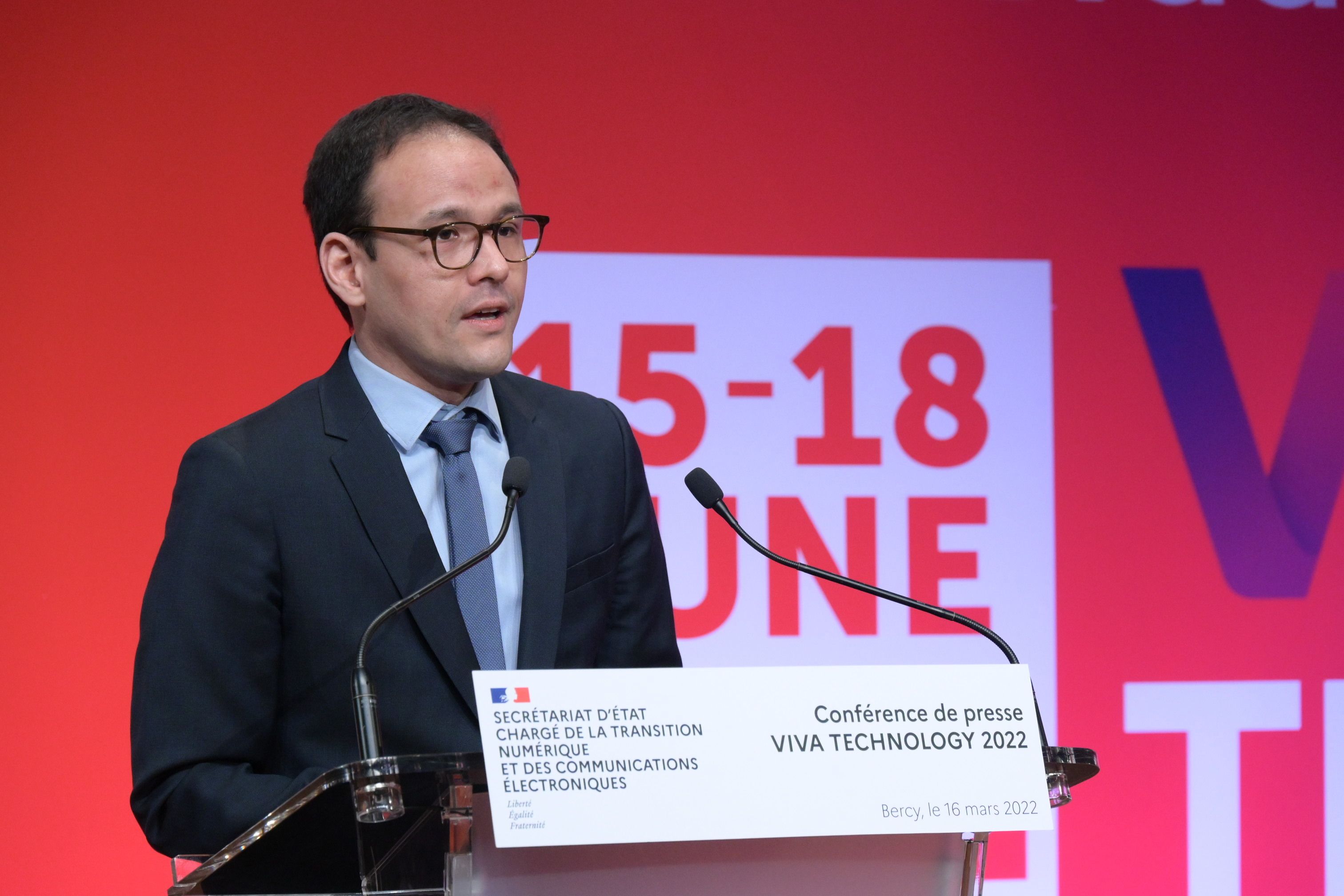 Cédric O at the Viva Technology Preview Press Conference March 16th, 2021 - Photo Credit: VivaTech
For a little perspective on the Top 100, more than 40% of the nominated companies on the 2019, 2020 and 2021 lists have already become unicorns! In particular, just from last year's Next Unicorn Award winners, 3 out of the 6 winners have reached unicorn status: Aiven, Sorare and SumUp. Among this year's top guns are startups representing 14 different countries spreading across multiple sectors.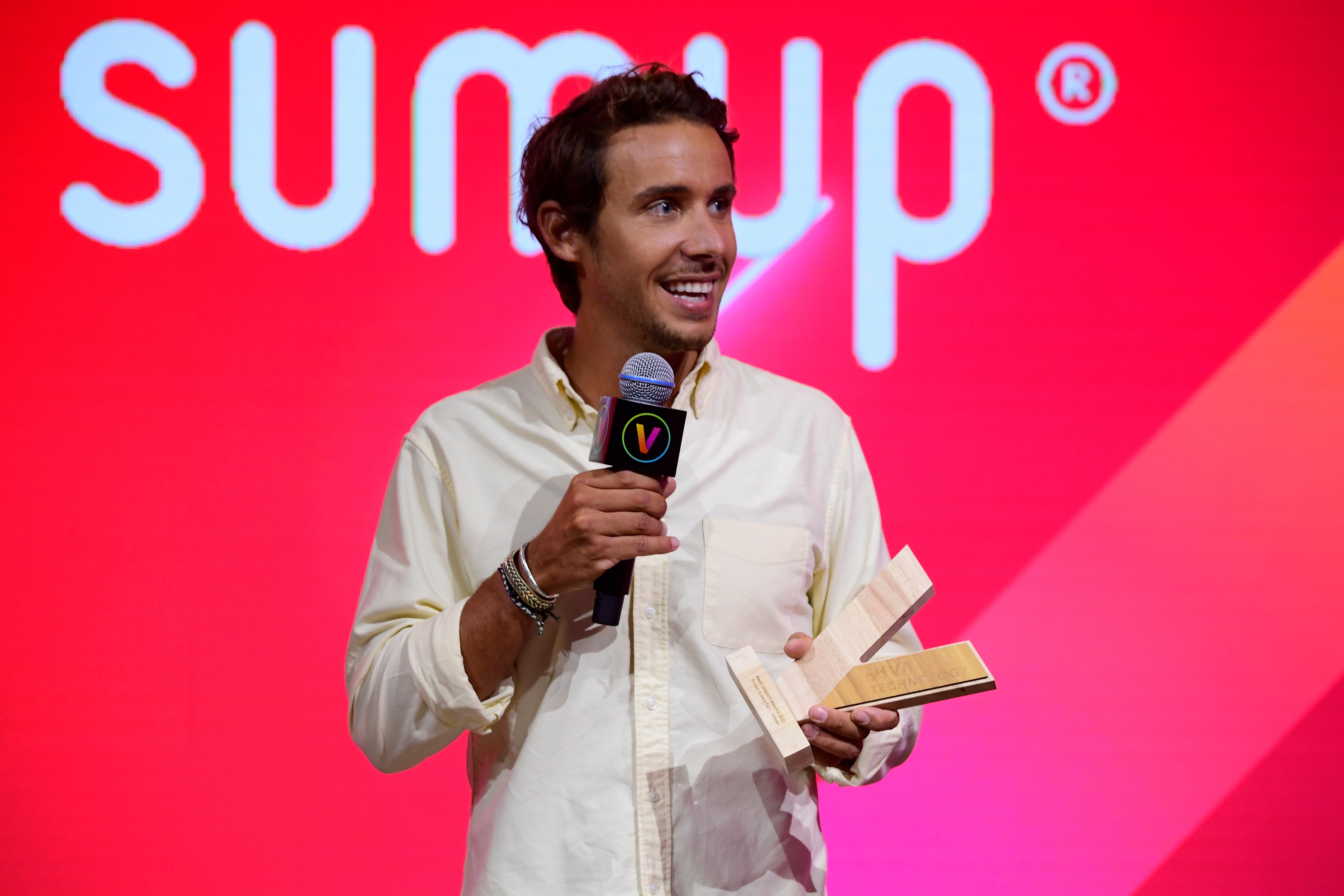 Josef Bovet accepting SumUp's award at VivaTech 2021 - Photo Credit: VivaTech
Standing solid in the top three regions this year are the UK with 24 scale-ups, and France and Germany tied with 17 each, which was congruent with the top three on the 2021 list. While the UK, French, and German startup ecosystems continue to reign at the top, there are a few emerging regions taking up larger pieces of the pie this year. The Nordic/Baltic regions came in with 14 scale-ups together and the Netherlands has more than doubled its stake with 7 scale-ups landing spots on the 2022 list, compared to 3 last year. Switzerland is scooting in right behind as well with 4 scale-ups, up from just 1 in 2021.
The key criteria for companies getting nominated for the list include growth velocity and potential, amount of funds raised, growth in employee numbers, geographical distribution and ability to have a positive impact on society. This last criteria led to an impressive trend this year on the list, which is the amount of scale-ups that have sustainability actions at the core of their operations. More than 40% of the companies have a "for good" business model. Whether it be commitments to net-zero carbon-emissions, smart solutions to reduce waste, using recycled materials for products, or lowering overall energy consumption, what's sure is that the future of our planet is at the heart of many of these scale-ups' values.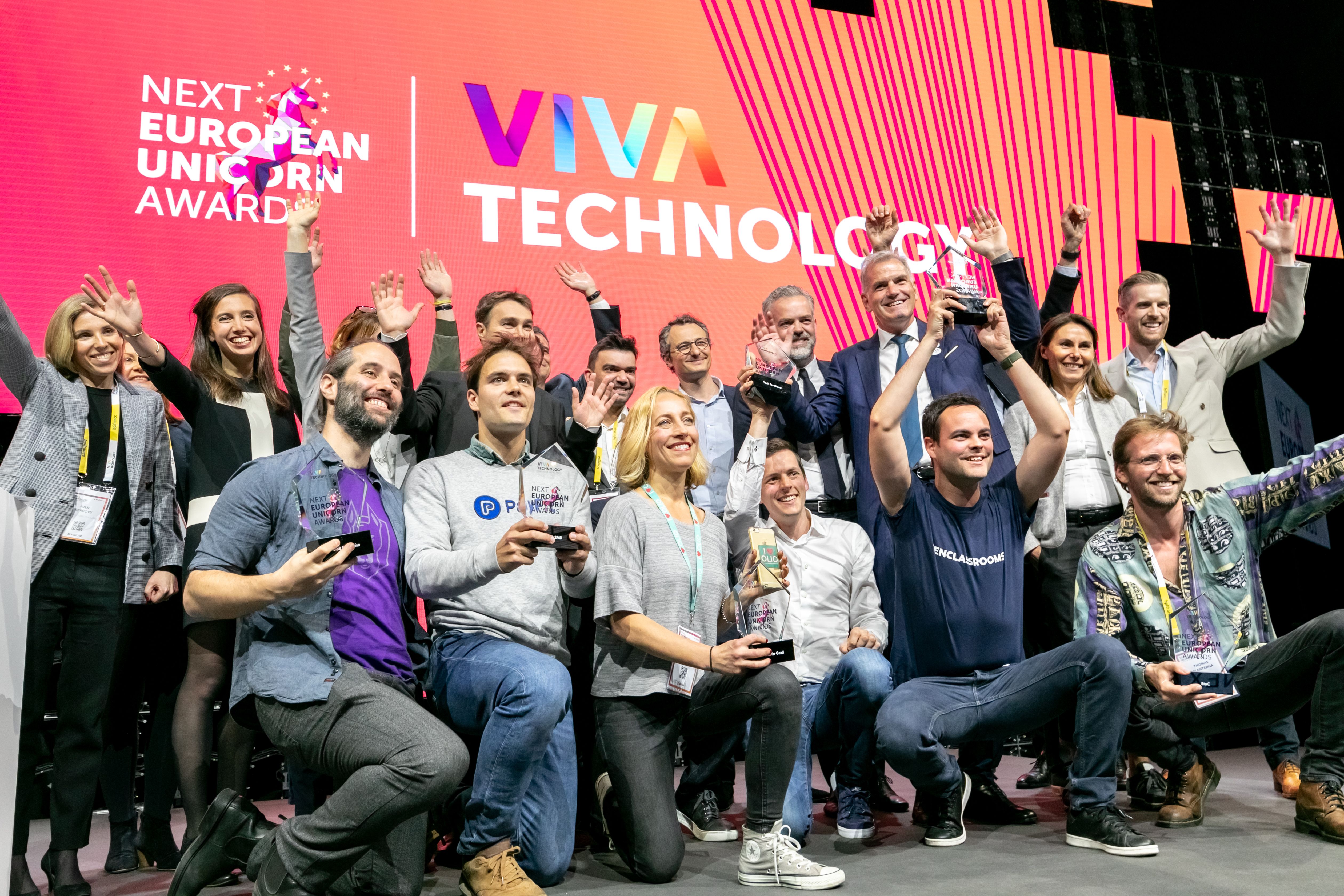 2019 NUA winners - Photo credit: VivaTech
The Top 100 list goes hand in hand with VivaTech's Next Unicorn Award (NUA) which is granted every year to the most promising scale-up in several categories. With most other awards at VivaTech focused on newer startups, the NUA focuses on scale-ups - or more developed startups - who might have the potential to become the next tech giant. This puts a spotlight not on super fast growing startups, but on businesses that have learned to grow sustainably towards a viable future (and hopefully towards the promised land of unicorns!)
The panel of judges for the NUA, including senior representatives from current unicorns, VCs, key ecosystem players and VivaTech founding partners, will select one winner for each category: Fintech, Marketplaces, Enterprise Saas, Digital Media, AI, and Deeptech & Big Data as well as a Coup de Coeur Prize. The winners will be announced and presented at VivaTech 2022 in June. We can't wait to see who is invited up on stage to receive the Next Unicorn Awards this year!