A decade ago, the decision to bar spectators from the Olympics, as the organizers of the Tokyo games have been forced to do, would have been the death of fan participation in the events.
No longer.
New technologies, particularly 5G and virtual reality, which were widely used for the first time to enhance the audience experience at the 2018 Winter Olympics in Pyeongchang, South Korea, will make it possible for some fans to follow the competitions closely. Indeed, the use of cameras and drones that can cover every angle of a sporting event can, in some respects, make watching from home a better experience than being in the stands.
Of course, technology has been used for years to improve the training and performance of athletes, but as the case of the Olympics illustrates, it is now having a far-reaching impact on the experience of fans, and it goes well beyond signature events like the quadrennial competition.
According to a recent survey of 10,000 people in nine countries by Capgemini, the French technology consulting company, nearly 70 percent of fans say that new technologies have enhanced their viewing experience. That enhanced experience included when they were at a sporting event, with half saying they received regular updates on the match on an app on their phones, 48 percent sharing updates from the event on social media, and 47 percent accessing player stats and live data using their phones.
Away from venues, 40 percent of fans say they have used virtual reality headsets to simulate the experience inside a stadium, nearly the same percentage have taken advantage of all the cameras positioned at sporting events to watch events from different angles, and more than a third have competed against AI bots to guess what will happen next in matches.
Bringing sports to the masses
Making professional sporting events accessible is only one use of new technologies and not necessarily the area where there is the most innovation. Catering to amateur athletes and fitness buffs is spawning a new generation of applications.
Be Sport, a French startup, is one example. Be Sport has created a platform that can take the results of all matches from clubs and leagues and broadcast it instantaneously, updating standings and statistics just as professional leagues and sports do. Ultimately, the company wants to integrate the statistics of top professional leagues, too, so anyone using the Be Sport app will have access to up-to-date information about professional and amateur sports in the same place.
Two American companies, Zwift and Peloton, have torn a page out of multiplayer video gaming by creating ways for people to exercise together remotely. In Zwift, people actually run and bike through a virtual environment while on their real stationary bikes or treadmills, while with Peloton, bikers and runners that use the equipment it manufactures can also participate in classes via streaming.
For improving non virtual experiences, there are now a number of apps that help people manage their fitness regimens, partly by using GPS to design and map out the best running and biking routes. They include Strava, MapMyRun (a subsidiary of the clothing retailer Under Armour), Adidas Running and Runkeeper (which is owned by the Japanese retailer ASICS).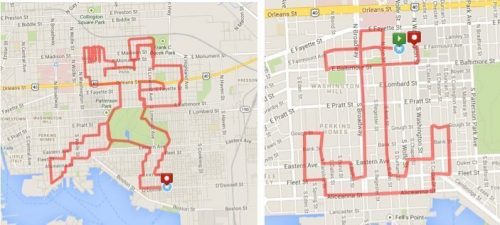 ClassPass, another startup, offers an application that allows users to sign up for in-person or live stream classes and also provides on-demand videos for workouts.
Keeping track
Wearable devices are also aiding and abetting the fitness phenomenon.
Though wearables have been around since the 1970s with the development of calculator watches, it was not until Fitbit started selling its trackable wristband for fitness in 2010 that the technology really began to live up to its potential. Since then, a host of companies have developed wearable devices, including the Apple Watch, Galaxy Gear from Samsung, Echo Frames from Amazon (which provides access to Alexa, the company's AI assistant), and smartwatches from Garmin.
The market for wearables has certainly taken off. In the first quarter of 2021, nearly 105 million wearables were shipped, up 34 percent from the year before, according to IDC, the global technology market intelligence company.
Though people usually think of wearables that people wear on their wrists and arms, there are a wide variety of other products, including gaming suits and even fashionable jackets and dresses, though the last two are certainly not practical for sport.
A new sports world
E-sports is another window through which technology has opened up and improved engagement in sports. The Capgemini survey found that one-third of general sports fans have watched an e-sport and nearly one-quarter of them have played one.
With video gaming leagues attracting millions of players, revenue from e-sports is predicted to surpass one billion dollars this year and rise to nearly $1.8 billion by next year.
That growth spurt is not just affecting video games that are usually assumed to be a classic fit for e-sports, like the megahits League of Legends and Fortnite. It also revitalizes older games as well. One example: several chess players, including Hikaru Nakamura, a five-time United States champion who has hundreds of thousands of followers on Twitch, have been signed by e-sports teams.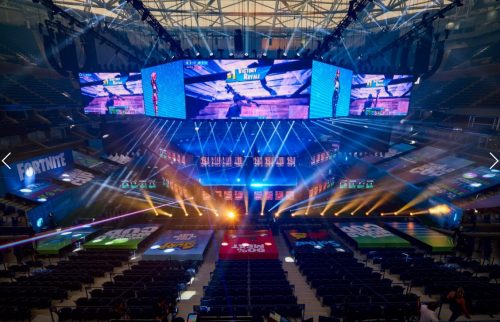 A bright future
The Capgemini survey found that fans who had a good experience with sports technology increased their engagement in sports, whether by deciding to attend more live events, watching more of them on television or online, or getting together more often with other sports enthusiasts.
Not surprisingly, the survey showed that the demographic of sports technology users skewed toward the younger generation, with up to two-thirds of those under 44 years old using sports apps. Since that is the one of the prime demographic groups for consumer businesses and advertisers, it would suggest that future development of sports technology is not just good for generating fans engagement and enthusiasm, it is also good for the bottom line.