VivaTech, in partnership with McKinsey & Company, is publishing a series of monthly articles looking at breakthrough technologies.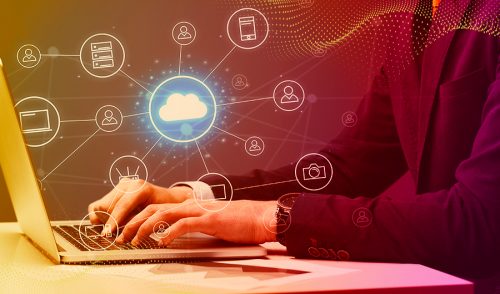 While ecosystem-building has been a red-hot topic in the business world in recent years, the COVID-19 crisis has amplified the importance of digital interactions and will likely further accelerate the adoption of digital-ecosystem business models.
Ecosystem strategies can generate significant value both by growing the core business and by expanding the portfolio into new products and services.
The integrated network economy could represent a global revenue pool of $60 trillion in 2025 with a potential increase in total economy share from about 1 to 2 percent today to approximately 30 percent by 2025.*
Leading companies like Alibaba and Apple are increasingly offering an interconnected set of services.
However, many companies that have tried to replicate the ecosystem successes of tech giants like Google and Amazon have struggled. Because ecosystems are complex, defining the right approach to capture maximum value from them is challenging.
In order to succeed, they need to determine their ecosystem strategy by assessing market characteristics and trends as well as their "fit" within specific ecosystems. They also need to assess their value-creation agenda.
How can companies capture the value of ecosystem strategies?
According to McKinsey, three archetypes are emerging for companies to create value out of digital ecosystems:
- Archetype 1: Growing the core business through partnerships or building an ecosystem from scratch
Eg: Danske Bank launched its MobilePay app as a P2P payment solution to acquire more customers.
- Archetype 2: Expanding the network and portfolio on the platform, generating revenues from new products
Eg: Telefonica, a European telco, has been actively leveraging its customer data and insights to develop new IoT (Internet of Things), digital content, and healthcare services.
- Archetype 3: Building an end-to-end solution to serve business customers and improve operational efficiency
Eg : Amazon's AWS created value for Amazon by extending its internal capabilities to other parties and lowering Amazon's IT investment and maintenance costs.

What core capabilities do companies need to create value in an ecosystem?
McKinsey observes six core capabilities among successful ecosystem players:
- Advanced analytics
- Agile development and operations
- Governance that allows for a portfolio of bets
- A strong middle platform that organizes core capabilities and maximizes synergies
- Entrepreneurial talent
- Partnership
Putting all these capabilities together, companies should be ready for the challenge and the opportunity of the ecosystem revolution.
---
The content of this article is based on the Digital Ecosystems article originally published in collaboration with McKinsey & Company.