Both a community database and a search engine, MediaConnect centralises, archives and enhances the information published by companies. At the other end of the chain, the work of the media is made simple, with unfettered access to selected information.
This new, Europe-facing online press room will alleviate the difficulties encountered by companies faced with the challenge of developing their content, as well as those encountered by the media, over-solicited and flooded with information. Further, it protects against the risks of fake news thanks to blockchain technology.
This new service supplements the solutions offered by Epresspack, whose made-in-France newsrooms enable brands and companies to publish rich media content in attractive formats (CDs, press kits, live broadcasts, newsletters, etc.), to distribute them to journalists, influencers and other stakeholders, to share them socially, to monitor their audiences and to organise teamwork. Respected organisations such as VivaTech, Publicis group and Les Echos/LeParisien deploy their news via a Media Hub or newsroom "powered by Epresspack".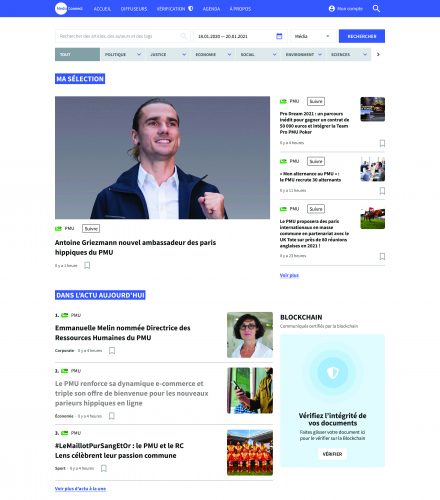 "We are delighted to announce this technological, commercial and financial partnership with AFP. The venture is a source of great pride for us," explains Antoun Sfeir, CEO and founder of Epresspack. "It represents recognition of the technological solutions we have been developing for the past 10 years and which we are constantly innovating for the benefit of companies and their reputation issues."
"The creation of MediaConnect is part of AFP's strategy to diversify its revenues. With this new subsidiary, we are continuing to develop our services to the media by offering them a unique tool in line with our core business and our areas of expertise" said Fabrice Fries, CEO of AFP."