Photo credit: Einride
Led by companies including Starship Technologies, Zipline and Einride, the global fleet of autonomous robots, drones and trucks that move freight and parcels is steadily expanding, while becoming smarter and more capable.
Getting goods and people from A to B without a human at the controls could result in greater efficiency, fewer accidents, reduced traffic congestion, decreased CO2 emissions and lower costs, reports and studies show. With airborne drone delivery, essential goods such as medicines can be delivered rapidly to hard-to-reach areas.
"In terms of business case and commercialization, we're sort of one step ahead with goods,'' said Benieke Treverton, head of communications at EasyMile, a Toulouse-based startup that offers a driverless tow tractor and an autonomous passenger shuttle. "We're seeing that getting faster traction, you can scale it quicker, it's easier to implement on private sites, with people movers following closely behind.''
Asset manager ARK Invest estimates autonomous logistics revenue could reach $480 billion by 2026 and $920 billion by 2030, with self-driving trucks accounting for more than two thirds and parcel drones and food-delivery drones making up the remainder. The estimate doesn't include rolling robots.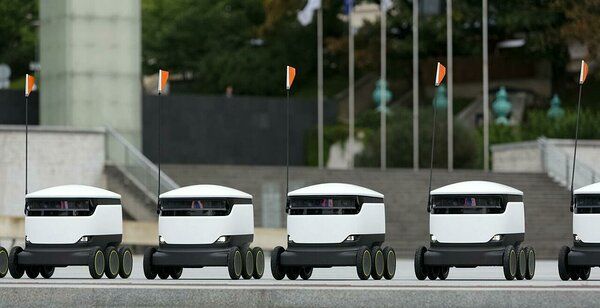 Photo credit: Starship Technologies
"Autonomous logistics, including trucks, drones, and rolling robots, could lower costs and offer faster and more convenient delivery of goods,'' ARK Invest analyst Tasha Keeney wrote in the firm's Big Ideas 2022 report. "Autonomous logistics will reshape the global supply chain completely.''
Zipline says its autonomous winged drones have made more than 275,000 commercial flights, while Starship's self-driving robots had tallied up 3 million deliveries as of February. EasyMile's tow tractors are in use worldwide, including driving baggage at Japan's Narita International Airport and truck parts at a Daimler plant in Germany.
Einride's autonomous cargo pod, which can fit a shipping container and lacks a cabin, started its first trial on public roads in 2019. Now, in 2022, the Stockholm-based company is included in VivaTech's Top 100 Scale-up List, and will participate in this year's Next Unicorn Awards.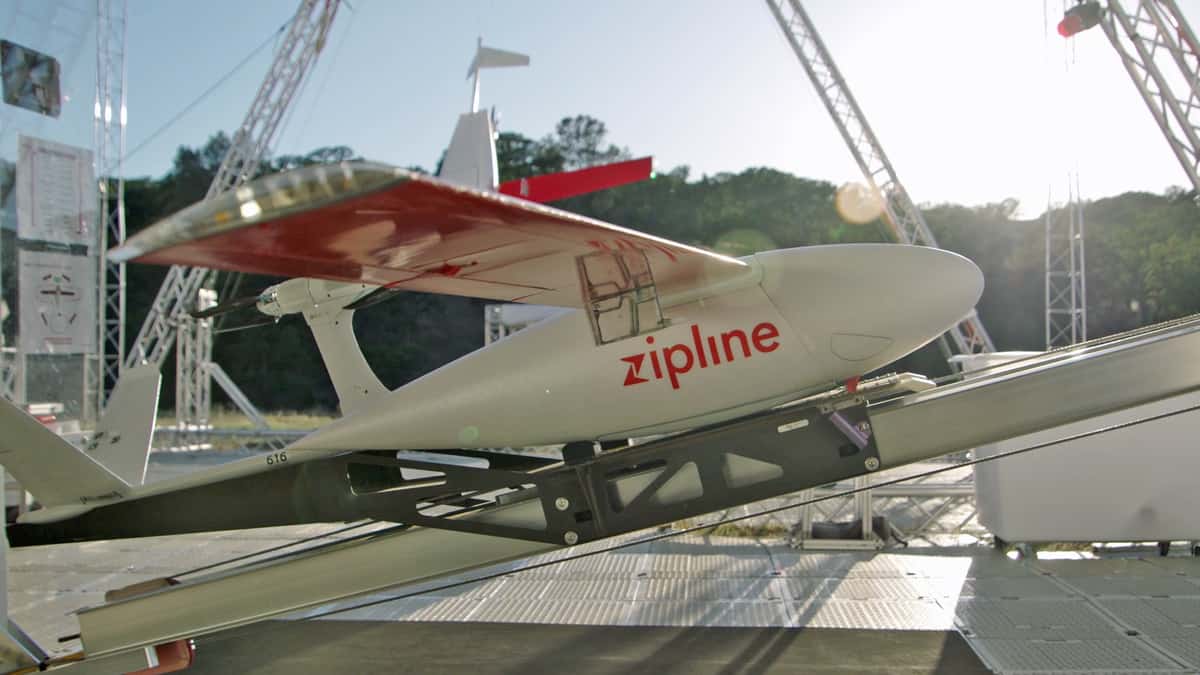 Photo credit: FreightWaves
Driverless trucks moving goods from hub to hub may be one of the autonomous applications closest to becoming day-to-day reality, according to Kersten Heineke, who leads the McKinsey Center for Future Mobility in Europe. He expects autonomous trucks to be operating commercially on highways as early as next year, or by 2025 at the latest.
"It's an easier use case than driving autonomously in a city,'' Heineke said. "That's why this specific use case, going hub to hub on a highway, is one of the use cases we're going to see first. Not a pilot somewhere, but actually used in business.''
Companies including TuSimple and Kodiak Robotics are testing trucks that use cameras, lidar and radar coupled with artificial intelligence for driverless hauling in the southern U.S.
Autonomous trucks could solve a driver shortage that limits the amount of goods that can be transported from A to B, as well as cutting costs and potentially making trucking more sustainable, Heineke said. That could mean logistics costs are no longer a "massive driver'' of where goods are manufactured, he said.
The cost of shipping a ton of goods by autonomous electric truck is estimated to fall to 3 cents per mile (1.6 kilometers), compared to 7 cents for a human-driven diesel truck, and cheaper than rail, according to ARK.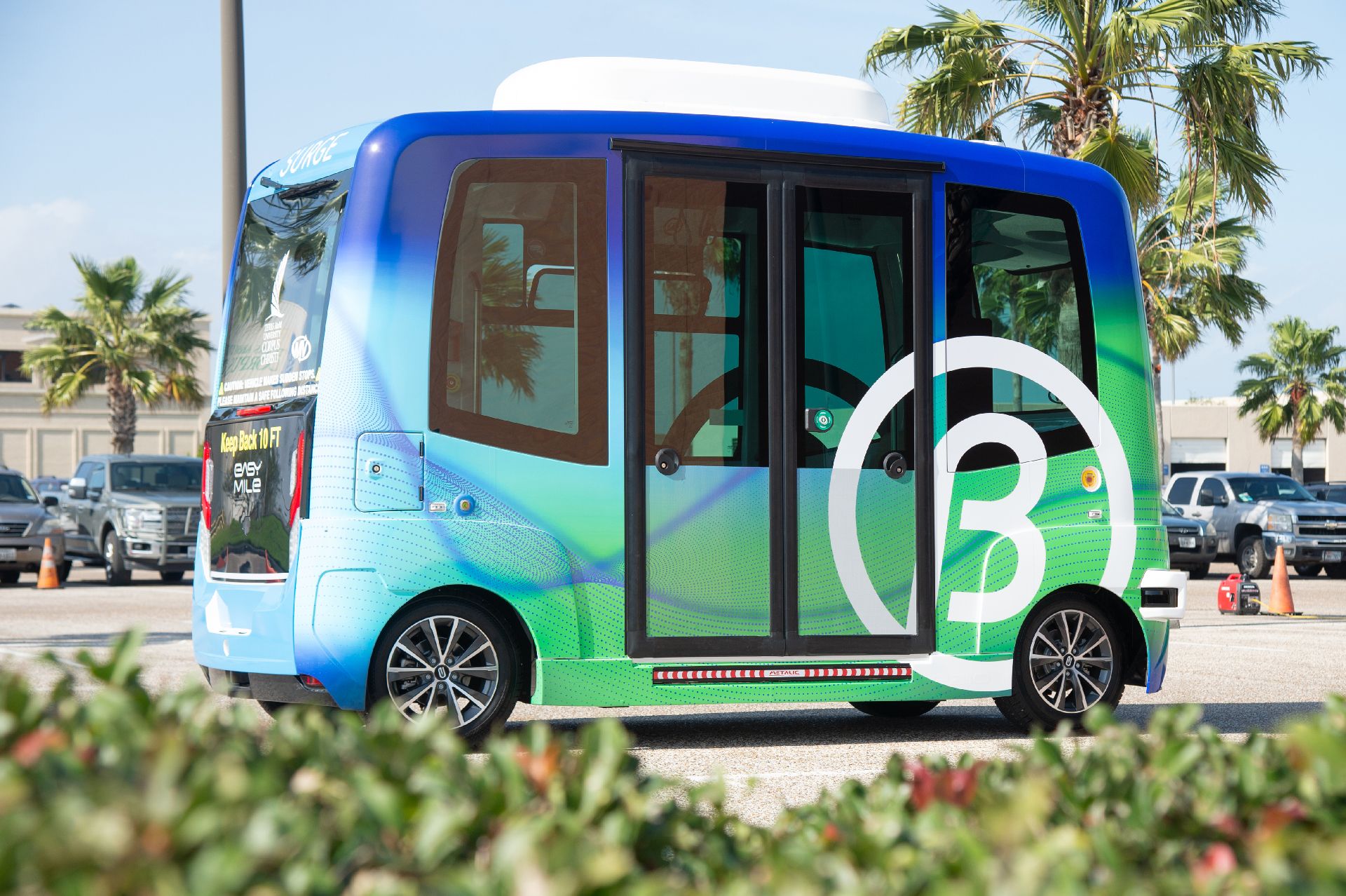 Photo credit: EasyMile
EasyMile, which presented its EZ10 driverless passenger shuttle at VivaTech in 2021, has validated its autonomous vehicles to operate without a safety driver on "a big portion'' of roads on private sites, and is expanding into more complicated environments, said Alban Brisy, head of business development for goods transportation. The startup, which also provides software for driverless vehicles, has deployed in more than 300 locations around the world.
"The technology is here, as of now,'' Brisy said. "It's really the beginning of real commercial operation, in 2022. We have convinced customers, big customers, after months of operations, that we're there in terms of performance, in terms of safety, now they're starting to buy fleets.''
Delivery by autonomous drone is already a reality around the world. Zipline, which launched its drone service in Rwanda in 2016, teamed up with Walmart in November for direct deliveries in Arkansas and in April agreed to deliver medicines to Japan's Goto Islands. Zipline head of engineering Jo Mardall will speak at VivaTech this year on drones and robots upgrading logistics on Wednesday, June 15th at 11:20AM on Stage 2.
Growth for drone delivery companies has been boosted by more than $1 billion in funding over the past 10 years, according to McKinsey, which forecasts commercial deliveries by drone will nearly triple in 2022 to 1.4 million parcels. Norway's Aviant, one of more than 100 companies working on drone delivery, was started in the midst of the Covid-19 pandemic to provide long-distance healthcare solutions and has grown into a full-stack drone service for on-demand transport of cargo. Aviant will present its autonomous drones at VivaTech in the robot park.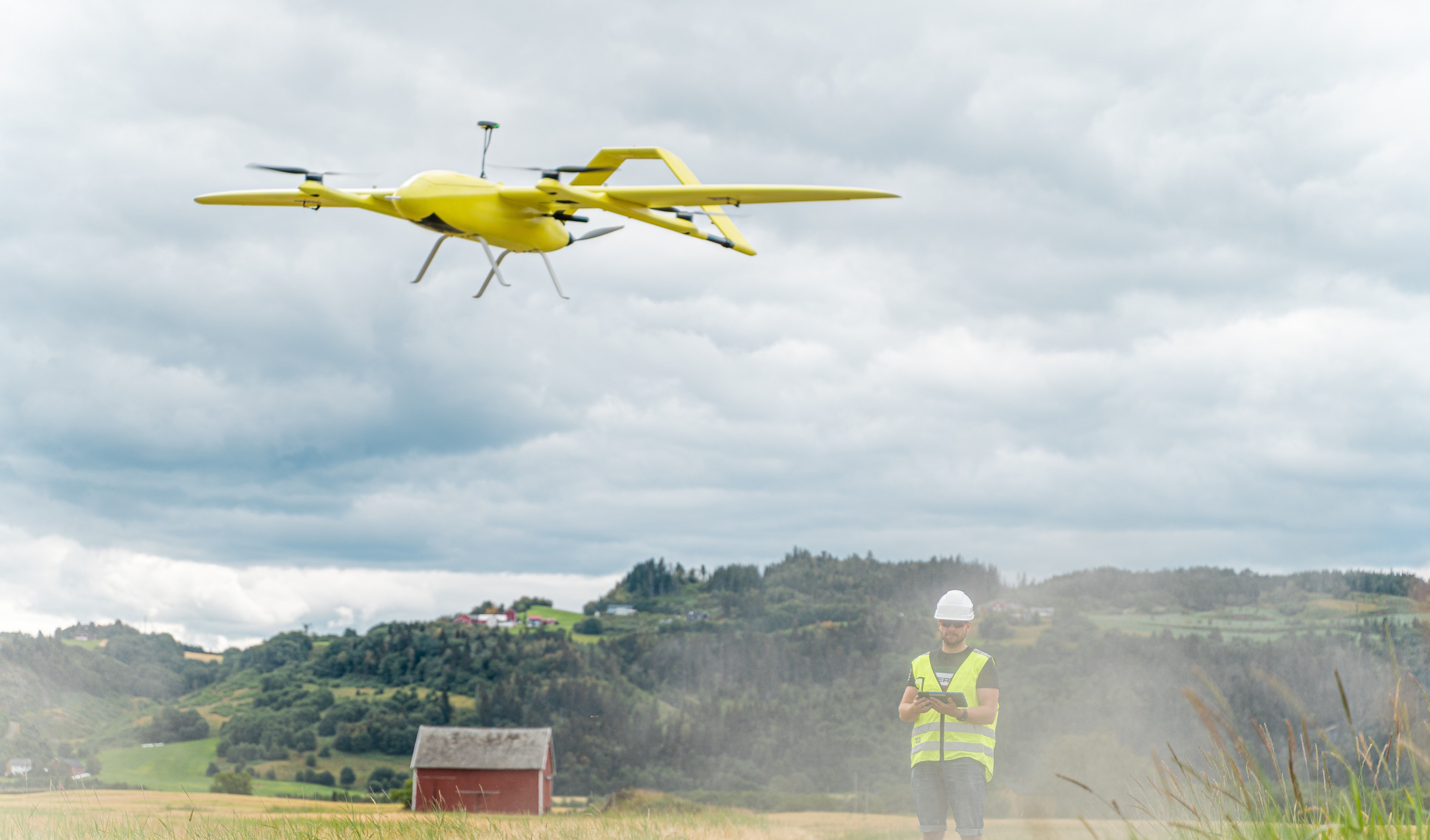 Photo credit: Aviant
The cost for local drone delivery could be $0.25 for a small item, compared with $5.40 for an app delivery service, ARK estimates. The investment firm forecasts global revenue from parcel delivery by drone could amount to $14 billion by 2024 and total $113 billion in 2030, with lower delivery costs boosting e-commerce sales.
Driverless systems also promise to upend last-mile delivery, with wheeled robots from Starship, Nuro and Serve Robotics making tens of thousands of deliveries using public sidewalks and roads. TwinswHeel, which is testing autonomous delivery droids in Montpellier and Toulouse, will also be showcasing its technology at VivaTech this year.
The cost for a local delivery of groceries by a rolling integrated traffic robot could fall to $0.40 per trip, compared with $2.40 in costs for a human driver, according to ARK. The firm says inexpensive and convenient delivery should reshape consumer shopping habits.
Urban last-mile deliveries are forecast to increase by 78% through to 2030 as more people buy goods and groceries online, according to a World Economic Forum report.
Still, in addition to the difficulties of operating in urban environments, last-mile logistics need to consider the "autonomous last meter'' of getting packages from a vehicle to the door, said Heineke. While he expects autonomous trucking may be two years ahead of driverless cars, he says last-mile delivery in urban environments may be two years behind.
"It's something that might eventually also get automated, or the entire concept of last-mile logistics might change with autonomy, but it's something that's definitely going to take longer than anything we see in transport of goods on highways and probably also anything we'll see in transport of people in urban environments,'' Heineke said.
One edge autonomous goods transport has over robotaxis: consumer trust. While many people say they don't trust driverless cars, a survey by Interactions found they'd be happy having their groceries or packages delivered by sidewalk-based autonomous vehicles or flying drones.
So don't be surprised to see a driverless truck, autonomous drone or sidewalk droid showing up on a highway, in the sky or in a street near you one of these days.