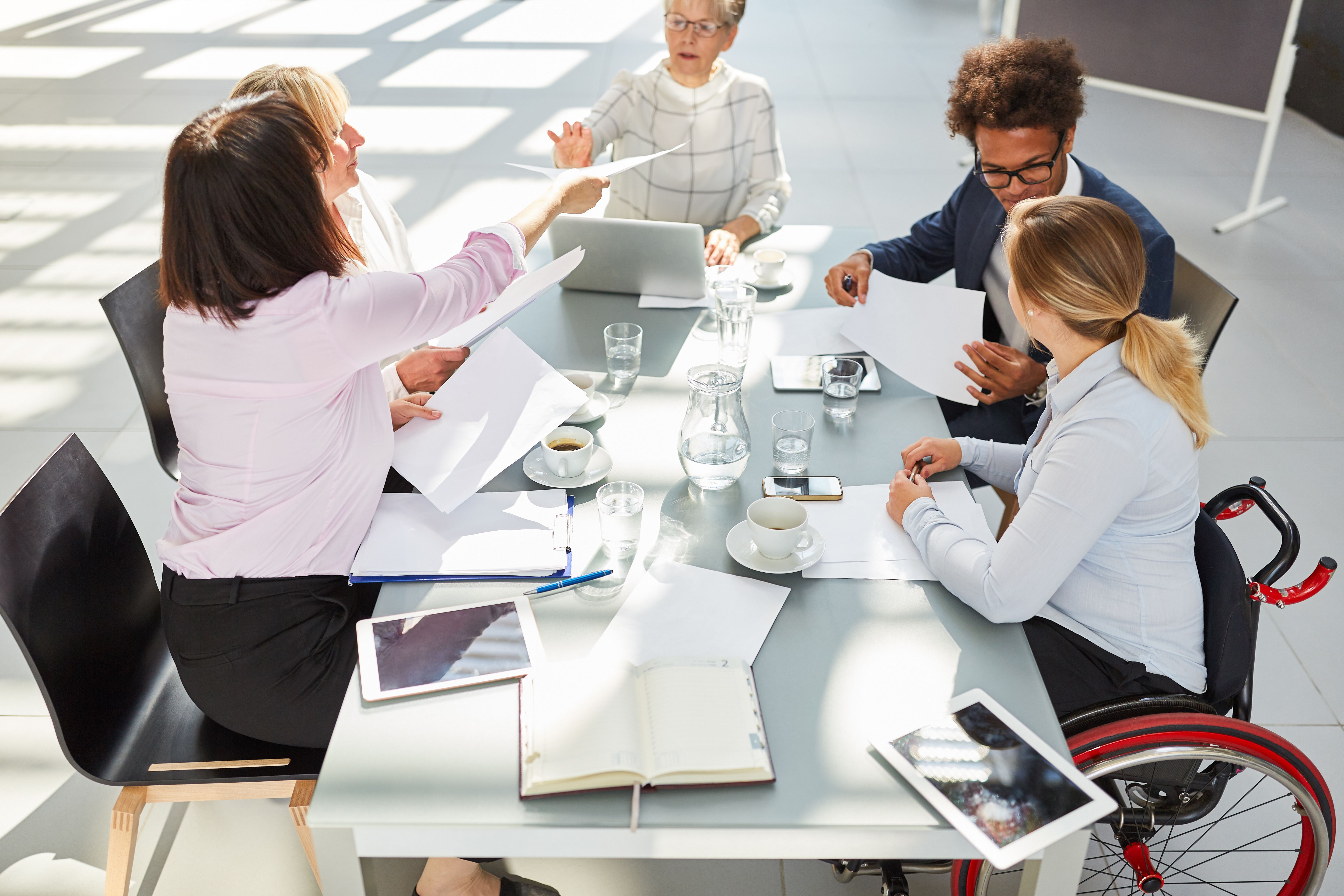 An annual report on the state of the European tech ecosystem by Atomico, a survey that has become the industry standard, found that 90 percent of the financing in 2021 went to startups with men as the primary founders.
The statistics with respect to minorities, people with disabilities and those in the LGBTQA+ community were equally lopsided.
Despite the gloomy numbers, there are many outstanding entrepreneurs from minority and other underrepresented groups who are making their mark in technology. Many of them are also paving the way for others. The following are profiles of people who are making a difference.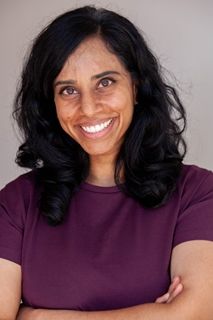 Sruti Bharat, FutureMap, speaker at Vivatech 2022: Women in Tech: Funding Matters
Sruti Bharat can be very passionate and it's that passion that led her into entrepreneurship.
Bharat is the co-founder of FutureMap, a non-profit organization that helps first generation college students transition into successful careers through coaching and development and matching them with employers.
She also is a senior advisor to All Raise, an organization by and for female and non-binary founders that helps people start companies. Bharat previously served as interim chief executive and helped guide the search for her successor.
Bharat did not start out to be an entrepreneur – she studied engineering in college and in 2012 she started working at OSIsoft, a maker of application software. After two years, she was tapped to be a product launch manager. She discovered she had a knack for it and rose up the corporate ladder, taking on responsibilities for strategic planning and communications across the entire company.
OSIsoft was eventually acquired (by Aveva), but Bharat decided to continue her education, earning an M.B.A. from the Kellogg School of Management at Northwestern University.
FutureMap has recently become profitable and Bharat is now deciding if she will start looking for outside investors to scale it up.
"I did not try to become an entrepreneur, entrepreneurship found me," she said.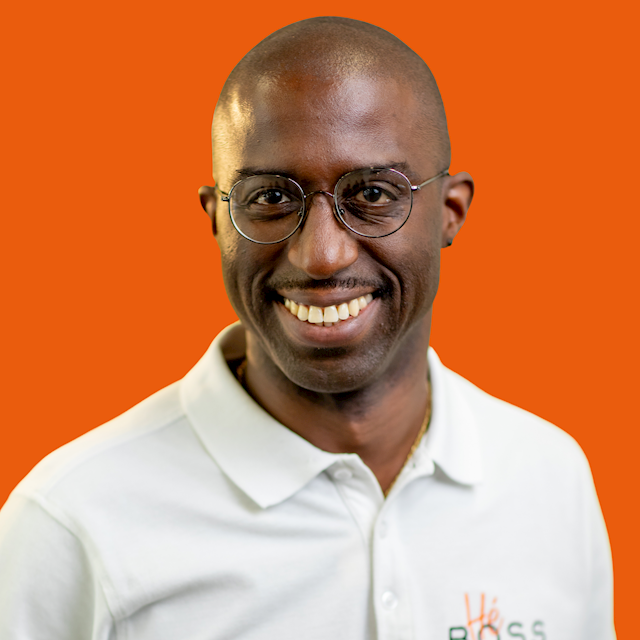 Eric Laubouet, Héboss, speaker at Vivatech 2022 on Inclusion and Diversity
Starting a business in a pandemic would not be most people's recipe for success. That did not stop Eric Laubouet.
Laubouet worked in the restaurant industry for nearly 20 years. But when the pandemic hit, he decided it was time for a change because he had an idea: To create coworking spaces in underserved banlieues far from the urban centers where companies like WeWork have made their mark.
He quit his job as the manager of a Subway restaurant, raided his savings, secured two loans, partnered with Maison du Monde Business for decorations and furnishings, and opened Héboss in May 2020. The office is in Montgeron, a commune in the southeastern suburbs of Paris just west of the Orly Airport.
According to the site, the name Heboss stands for Humane, Ethical, Benevolent, Optimistic, Smiling and Serious. It is also likely a play on words as bosser in French is a verb that means to work.
As with almost any new operation, Héboss's business is still quite small, but reviews of the service have been positive and Laubouet is eying the possibility of opening a second office in Vigneux-sur-Seine.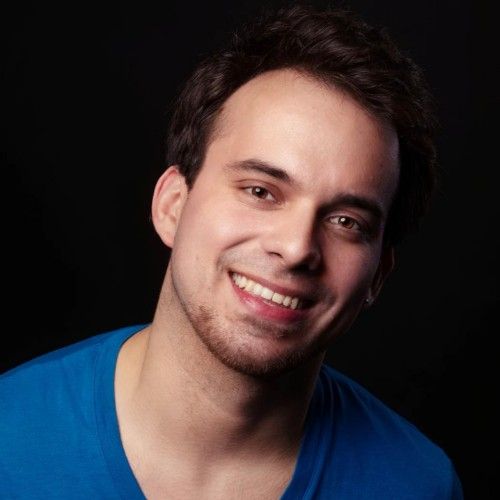 Diego Mariscal, 2Gether-International
Diego Mariscal got an early start to life – about two-and-a-half months. He was born prematurely and, as a result, he has cerebral palsy. His physical disability has not stopped him.
Mariscal, whose parents are Mexican but who is an American citizen, is the founder and "chief disabled officer" of 2Gether-International, a non-profit organization that helps entrepreneurs with disabilities start businesses.
Mariscal, who grew up in Mexico, has spent his life overcoming difficulties. His parents treated him and his younger brother, who was not disabled, the same and they were both expected to perform the same chores around the house. He took up swimming and eventually became good enough to win a gold medal in Mexico's Paralympics.
When he was in high school, Mariscal, noticed that there were not many other students like him, so he started a disability education program called "Limitless Prepa Tec" to teach others what it is like to be disabled. It is now one of the largest youth-led programs about disability in Monterrey, Mexico.
Mariscal has been recognized for his efforts by, among others, the Waldzell Institute in Vienna as an Architect of the Future and by the British Council as a Global Changemaker. In 2017, he became the first entrepreneur with a disability from an American delegation to participate in the Global Entrepreneurship Summit.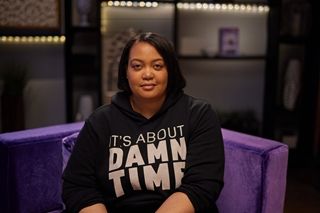 Arlan Hamilton, Backstage Capital, speaker at Vivatech 2022 on Inclusion and Diversity
In the venture capital world, Arlan Hamilton is an unlikely investor. In addition to being a woman, Hamilton is black and gay.
Hamilton is the founder and managing partner of Backstage Capital, a Silicon Valley venture capital fund that seeks out people and investments that, like her, are atypical and usually overlooked by investors. Backstage's portfolio currently has more than 170 companies, almost all of them started by women, minorities, LGBTQ, or all three.
Hamilton's road to where she is now was rough.
She had a stable, burgeoning career in the music industry in 2014 when she decided to pursue her dream of becoming a successful investor. It was a struggle. She used up her savings, slept on friends' couches and even became homeless for a while.
Her fortunes changed when she met Susan Kimberlin, an angel investor who saw Hamilton's potential and became her first investor. Her philosophy might be best summed up in a book she wrote in 2020: "It's About Damn Time: How to Turn Being Underestimated Into Your Greatest Advantage."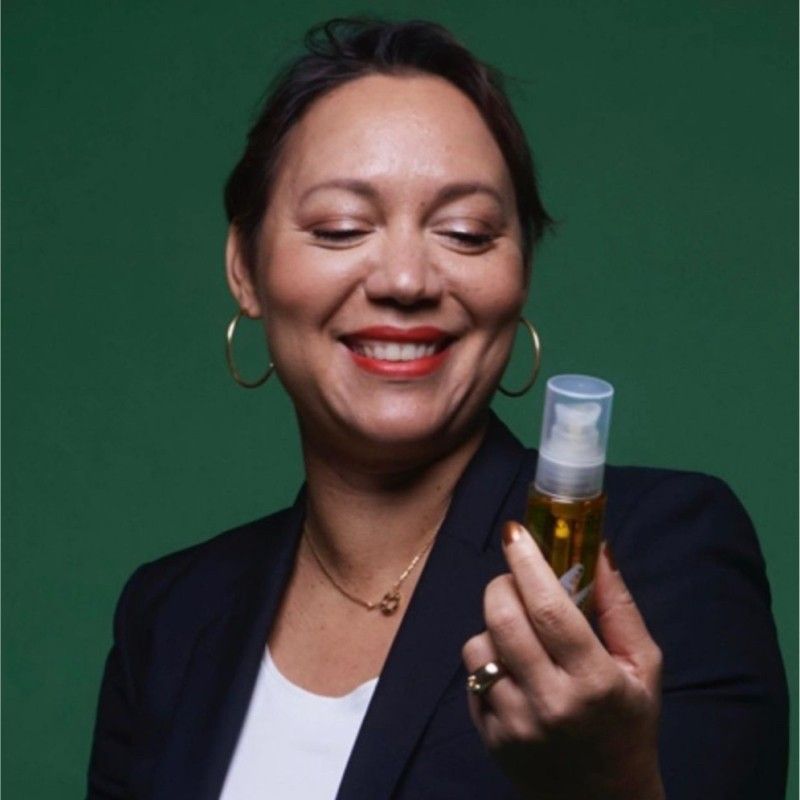 Shirley Billot, Kadalys
Shirley Billot found inspiration in her roots.
Her mother is from Martinique and Billot spent much of her childhood growing up there. After moving to Paris for her undergraduate and graduate degrees and working there for another six years, she moved back to Martinique in 2005 to be near her parents after her son was born. She also had become fed up with many of the barriers that she encountered in the professional world.
Billot's mother is an environmentalist and she is also interested in pharmacopeia, so it was natural for Billot to become interested in Martinique's flora and fauna. In particular, she became fascinated by the banana tree, which has many uses beyond its abundant fruit.
Billot set up a biotech company called SHB SAS to study how to use the banana tree to create active cosmetic ingredients. The research led to the founding of Kadalys in 2012, an organic and eco-conscious cosmetics brand. That is not only important to Billot, it has become a selling point for her products.
In a 2020 profile in Sifted, she said, "Gen Z are very concerned by what's happening to the climate, and they want their purchases to mean something."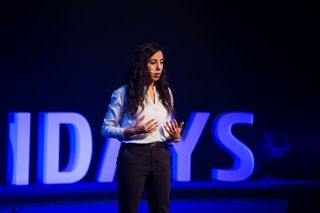 Loubna Ksibi, Meet My Mama, speaker at Vivatech 2022 on Inclusion and Diversity
Loubna Ksibi, co-founder of Meet My Mama, is not really interested in being seen as a representative of diversity in the startup community.
"I hate this expression &quote;from diversity&quote;!" Ksibi, who is from Morocco, told Les Echos earlier this year. "I&quote;m totally comfortable with my identity. I have no complexes or claims, I am myself and I wish that everyone could be."
Even if it was not Ksibi's intention to address diversity or inclusion when she helped start Meet My Mama, a culinary catering service that features food, recipes and cooks from all over the world, it has become a platform to bridge cultures and confront biases about what women are capable of doing.
Ksibi earned a Bachelor&quote;s degree in digital technology at Institut Mines-Telecom Business School in Paris and then a master's degree focusing on artificial intelligence at the University of Paris-Dauphine. She attributes part of belief in her abilities to her father.
"My father always told me, &quote;If the neighbor can do it, you can do it,&quote;" she told Les Echos. "I have the impression that it allowed me not to have to ask myself questions like &quote;can I do this as a North African woman.'"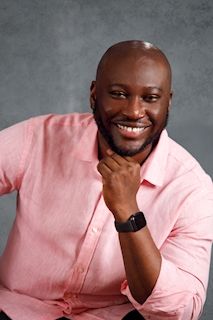 Dr. Abasi Ene-Obong, 54Gene, speaker at Vivatech 2022 on Tailored Care: Accelerating Personalized Medicine
One of the most effective mechanisms for developing new therapies and drugs is sequencing and using genetic material. But only three percent of all genetic material that has been used in research comes from Africa, which is thought to offer the richest gene pool – a staggering gap.
54Gene is seeking to address that oversight.
The company was founded in 2019 by Dr. Abasi Ene-Obong. Dr. Ene-Obong, who is from Nigeria, has a doctorate in cancer biology from the University of London, a masters in human molecular genetics from Imperial College of London and a masters in business management from Claremont Colleges, Calif. He is also the co-author of important research on pancreatic cancer immunology done in 2013.
54Gene completed a series B funding of $25 million last September and has raised about $45 million to date. It also has compiled a biobank with hundreds of thousands of samples, and has a capacity to sequence up to 500,000 samples, which makes it a major player in the worldwide gene sequencing industry.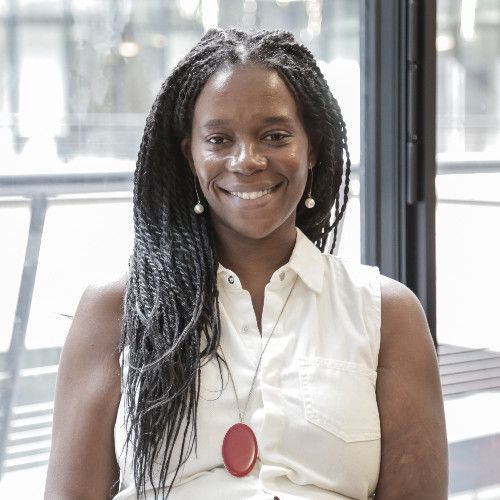 Laura Medji, Epoca, The Gentle Initiative
Construction is a male-dominated industry, but it was Laura Medji's "geek" skills that got her involved on the ground floor of a startup construction company.
In 2016, Medji, who studied applied mathematics and computer science in college, co-founded Tracktor, a company that supplies construction equipment. The company seems to be doing well. It has 46 employees and recently raised 12 million euros, bringing its total fundraising record to more than 15 million euros.
Medji stepped down as chief technology officer at the end of 2020, but she remains on the board. And she has not rested on her laurels.
Last year, she became chief technology officer at Epoca, a startup medical technology company that provides home-care medical services to patients who need constant care with the goal of keeping them out of hospitals, where they would rather not be.
Medji is also trying to help other minority entrepreneurs get a start. Also last year, she became president of The Gentle Initiative, a think tank that seeks to promote diversity and inclusion in the tech sector.
Medji admits that becoming an advocate for change in the industry was an unexpected evolution. "This model role imposed itself on me because I had never thought of myself as a woman in tech," she told Les Echos Entrepreneurs.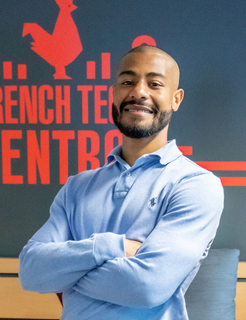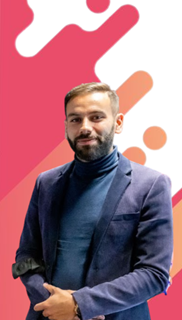 Hicham Ousseni and Mehdi Abbadi, Kunto, speakers at Vivatech 2022, on Inclusion and Diversity
Everyone knows that regular exercise is essential. For people who are ill, disabled or handicapped, it is even more important. People in those circumstances are a significant part of the population and an underserved market. In France alone, there are estimated to be 12 million people who fit that profile.
Through Kunto, a French startup, Hicham Ousseni and Mehdi Abbadi are trying to fill the needs of that community. Kunto, which means well-being in Finnish, according to its founders, is an application that adapts its content for its users and also provides video and remote coaching and nutrition advice.
Ousseni, the chief executive, became involved in creating Kunto after the death of a close friend. Abbadi, co-founder and director of marketing, is passionate about sports and getting people to participate in activities.
Kunto was recently among 28 startups and new projects from among more than 300 applications accepted into the program at Station F, the world's largest startup campus.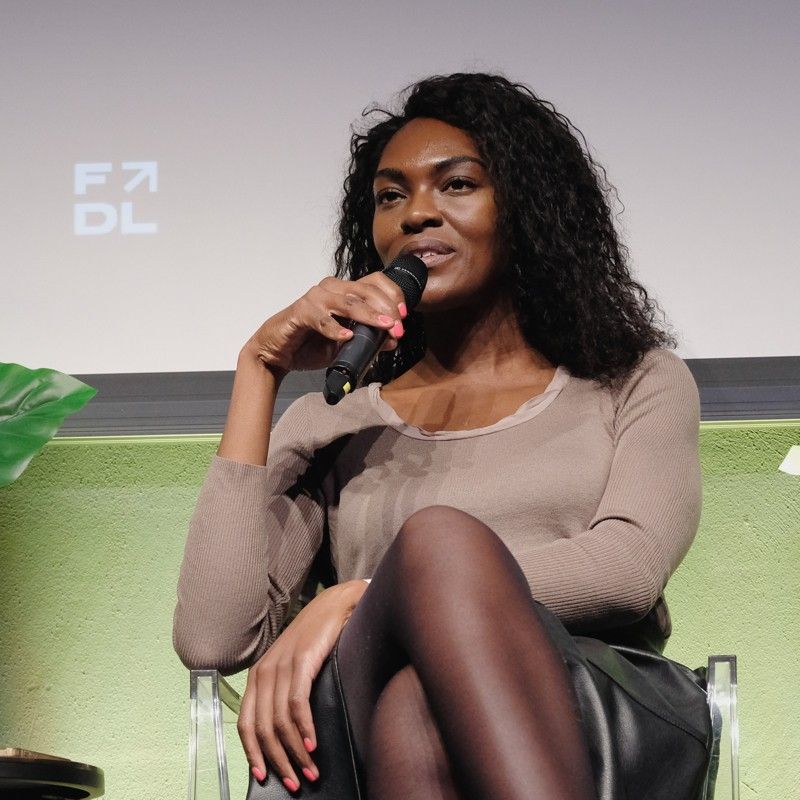 Deborah Choi, Horticure, Bosque, Founderland
If Deborah Choi had a green thumb, it is possible that she might not have become an entrepreneur.
Choi, who was born in Nigeria, wanted plants in her house, but whenever she brought them home, they would inevitably die. She looked around to find advice about what to do but found little. She realized that she was certainly not the only one with her problem and realized that there was a business opportunity.
So was born Horticure, a company providing plants, plant care and expert advice to consumers who want to green their homes and apartments.
Choi recently moved to Berlin and merged Horticure with Bosque, a German plant care company. Choi is now a managing director and chief brand officer of the new company.
She has not stopped there. With two friends, she started Founderland to help other women, particularly minorities, start companies. Founderland was recently named one of 34 organizations to receive funding from the Google.org Impact Challenge for Women and Girls, a $25 million philanthropy challenge.
According to the organization's web site, "Founderland envisions a sea change in Europe. A new wave of visible, funded and connected women founders who've been historically left out and left behind."