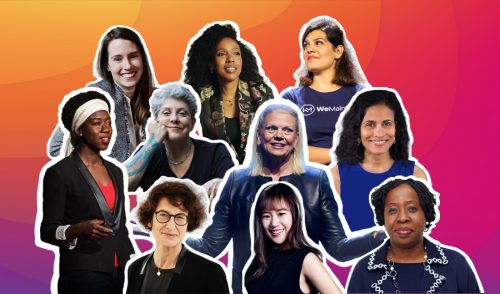 There has been undeniable progress over the years in closing the gender and pay gap, but obstacles still persist, particularly in the technology sector.
Indeed, the problems are so pronounced that the European Commission keeps track with a "Women in Digital Scoreboard." According to the latest figures, only 18 percent of the information and communications technologists (ICT) in Europe are women, and though they make up 57 percent of all advanced degree graduates, only 25 percent of them have degrees in ICT fields. Across a range of measures, including working in technology fields and using technology, women have a skills gap of 7.7 percent, though that has narrowed from 10.5 percent in 2015.
The benefits of addressing the gender gap in tech could be substantial. According to a study by the Commission, if more women entered the digital job market, it would boost the region's annual GDP by 16 billion euros.
Help may be on the way. In April 2019, the 27 member states of the European Union and Norway signed a declaration commitment to try to get more women involved in the digital sector. There are specific tasks that the countries must fulfill as part of that declaration.
In addition to structural change and government support, it is also helpful to have role models. Fortunately, more and more women around the world have become leaders and innovators, using technology to confront climate change, find cures for deadly diseases, educate, and address inequality. This new generation of women provide inspiration and can be mentors. In honor of International Women's Day, here are 10 making a difference.
Paving the Way
Ginni Rometty: At the Helm of IBM
When Mrs. Rometty became the first woman to lead global technology behemoth IBM in 2012, she was one of only 18 women leading a Fortune 500 company.
During the next eight years, Mrs. Rometty substantially reshaped IBM, reducing its focus on computers and operating system software and ramping up its data, blockchain, cloud, and artificial intelligence businesses. Under her stewardship, IBM also bought nearly 30 companies for $8.5 billion. During her tenure, Mrs. Rometty tried to address some of the issues about diversity and inclusion in the technology industry. As she noted in a 2020 interview with Forbes, "We can't wait a generation to fix this."
Mrs. Rometty spoke at VivaTech in 2018 and 2019, with her last talk being on digital transformation.
She stepped down as chief executive officer at the end of March 2020, remaining as executive chairman until her retirement from the company at the end of the year.
She remains active on the boards of a number of institutions, including Memorial Sloan Kettering Cancer Center, and her alma mater, Northwestern University.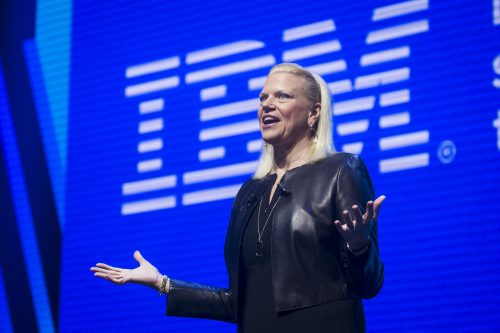 Funke Opeke: Bringing High-Tech to Africa
Ms. Opeke has connected West Africa, literally.
She is the founder and chief executive officer of MainOne, the largest private communications services and network provider in West Africa. The company built and owns 7,000 kilometers of high capacity undersea cable, providing service in Ghana, Senegal, the Ivory Coast, Cameroon, and Nigeria.
MainOne also built and owns MDX-i, West Africa's largest Tier III data center.
One of nine children, Ms. Opeke was born and raised in Nigeria. She earned a bachelor's and then a master's degree in electrical engineering from Obafemi Awolowo University and Columbia University in New York, respectively.
After working in the United States for 20 years, she returned to Nigeria intent on giving back to her native country by providing it (and the surrounding region) with high-quality, inexpensive communication services.
She is now one of the most admired and important executives in all of West Africa.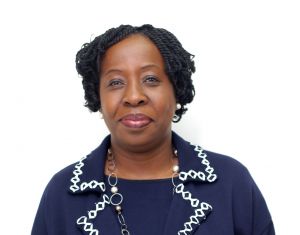 Vandana Verma: Driving Mars Rovers
Dr. Verma may have the coolest job ever. "I can honestly say I get up every day and go to work on Mars," she told Makers India.
Her job is to drive and control Curiosity, a rover that landed on the red planet in 2012, and Perseverance, another rover that landed last month, as they gather scientific information about our nearest solar relative.
Dr. Verma, who was born and grew up in India, in the Punjab region, is the chief engineer for robotics in NASA's Jet Propulsion Laboratory. She co-wrote and developed the software used to drive the rovers.
She has a PhD in robotics from Carnegie Mellon University and joined NASA in 2008.
Dr. Verma is also a pilot, a skill that she picked up from her father, who was in the Indian Air Force.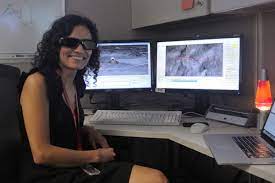 Fighting Bias and Stereotypes
Brenda Laurel: Programming for Women
Ms. Laurel was a theater major at Ohio State University in the early 1970s when a friend asked her to look at some computer imaging. She was immediately hooked. When the friend later founded Cybervision, a software developer, she began working with him to develop interactive fairy tales.
From there, she went to Atari, where she was quickly promoted to head of software strategy because of her vision and ideas.
She went on to become one of the leading developers of interactive media and founded Purple Moon in 1996 to create interactive media particularly tailored for girls after she realized that the gaming and technology industry was mostly ignoring their needs and interests.
Today, she has a small consulting firm, Neogaian Interactive, which helps designers and companies address "issues of diversity, inclusion, social justice and earth justice."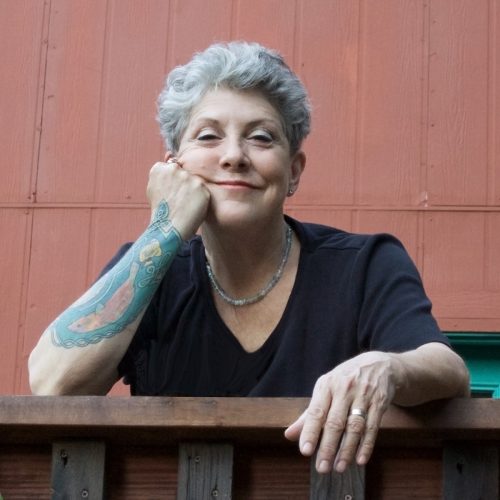 Joy Buolamwini: Making Facial Recognition Color Blind
Ms. Buolamwini's research is literally changing the way computers see the world.
Ms. Buolamwini, a researcher at MIT's Media Lab, discovered that facial recognition programs had a difficult time identifying dark-skinned women, reflecting a hidden bias in the software. Her work led Microsoft, Google and Amazon to reassess and rework their software identification programs.
Ms. Buolamwini, a former Rhodes Scholar and Fulbright Fellow, also founded the Algorithmic Justice League to identify bias in code that can lead to discrimination among underrepresented groups.
Fortune magazine, which in 2019 listed Ms. Buolamwini as one of the world's greatest leaders, has called her the conscience of the artificial intelligence revolution, Fast Company has said she is one of the heroes defending democracy online, and Forbes has named her as one of the top 50 women in technology.
At only 32 years old, she may just be getting started.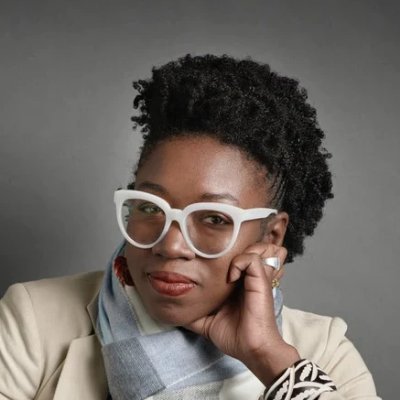 Jade Francine: Going Up
Elevator repair might be the last place you'd expect to find a technology innovator, particularly a woman, but Ms. Francine is making waves in this normally staid, male-dominated and monopolistic world. And, as an industry with $35 billion in annual sales, there certainly is room for growth.
Her company, WeMaintain, which she co-founded in 2017, matches up elevator repair technicians and clients, and provides them with state-of-the-art technology. Each technician has a set roster of customers, so they know their buildings and their elevators. There are also no intermediaries, so the technicians are paid better than usual subcontractors.
The French company has 65 employees and has already raised 8,8 million euros in financing.
Ms. Francine, who spoke at VivaTech in 2019, said it is very important to be aware that each employee has a life goal and to be respectful of that. As the company's slogan says, "We rise by lifting others!"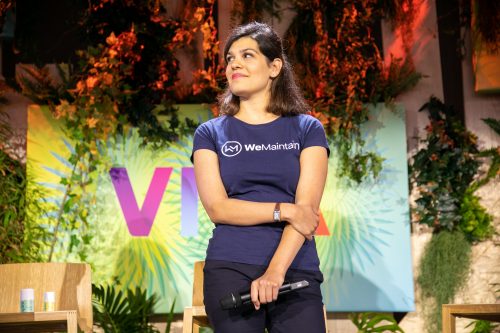 Helping People / Saving the Planet
Susan Graham: Planting a Billion Trees
Dr. Graham is trying to solve earth's deteriorating biodiversity problem using "awesome tech."
Dr. Graham, who was born in Australia and now lives in London, and who has a PhD from Oxford in biomedical engineering, founded Dendra Systems in 2014. The company uses drones and artificial intelligence to identify areas that can and should be reforested. The drones then fire seeds where they can do the most good. The goal is to plant one billion trees a year.
Dr. Graham spoke at Vivatech in 2019 and was named to the Forbes 30 Under 30 list for Europe in 2017. In an interview last year, she told Dynamic Business that she believed that technology could be a key factor in dealing with the global environmental crisis.
She said that she had a passion "make a business that addressed the fundamental sustainability of the earth."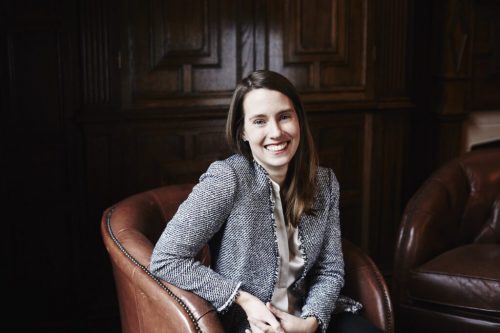 Sara Menker: Modeling Climate Change
Ms. Menker is trying to stop a global food catastrophe because she estimates that there could be worldwide global food shortages by 2030.
To avoid that, her company, Gro Intelligence, which she founded in 2014, uses big data, satellite imagery, and sophisticated analytics to provide forecasts, including possible droughts, for the agriculture industry. The company generates up to 1,000 models a day, which are explained in easy to read formats.
Ms. Menker was born in Ethiopia and went to the United State to study, earning degrees at Mount Holyoke College and Columbia University. She also studied at the London School of Economics. She worked at Morgan Stanley before striking out on her own.
She is a trustee of the Mandela Institute for Development Studies and was selected by the World Economic Forum as a Young Global Leader.
The future looks bright for her company: earlier this year, Gro Intelligence closed on $85 million in Series B funding.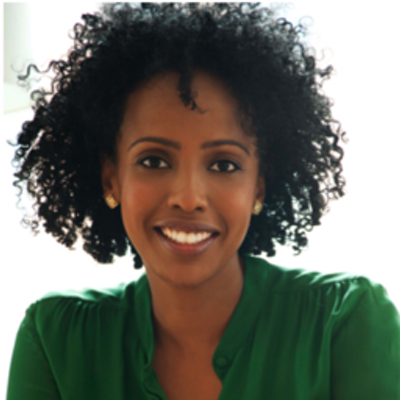 Özlem Türeci: Making Vaccines
Dr. Türeci's work is saving lives.
Along with her husband, Ugur Sahin, Dr. Türeci founded BioNTech, a German biotechnology company, that uses messenger RNA technology to develop treatments and vaccines. BioNTech teamed with Pfizer to develop the first major vaccine against Covid-19, one that was initially found to be 95 percent effective against the virus.
According to a profile in The New York Times, Dr. Türeci thought about being a nun when she was young before eventually becoming a scientist.
She and Dr. Sahin founded another research company called Ganymed in 2001 that they sold in 2016 for $1.4 billion. In 2019, BioNTech, which now has more than 1,800 employees, went public. It is now valued at more than $20 billion, making Dr. Türeci and her husband billionaires.
That has not changed them, however. They still live in a modest apartment close to their company and ride bicycles to work.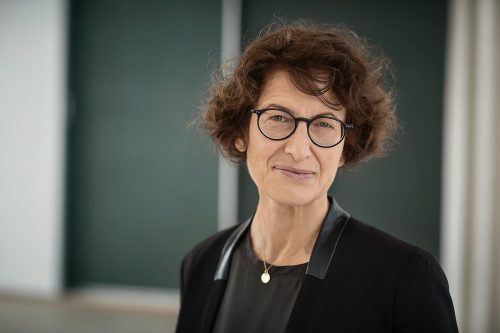 Cindy Mi: Teaching English
Ms. Mi dropped out of high school so she could become an educator. If that sounds like warped logic, it has turned out to be a successful move.
In 2000, at 17, she co-founded ABCEnglish with her uncle to teach English to children. She ran that company until 2013, when she started VIPKid, an educational technology company that links teachers in the United States and Canada with children in China and 63 other countries for real-time English language learning online.
The company has run into some problems – it laid off about 30 percent of its employees in the sales, operations and research and development departments in November 2019 – partly because it is in a competitive industry. Still, as of last year, the company had 100,000 teachers and 800,000 students.
Ms. Mi told Forbes that her goal is to improve intercultural understanding. "I hope that through VIPKid, more children will grow up with a greater understanding of the world not just outside their door, but across continents."