Diversity & Inclusion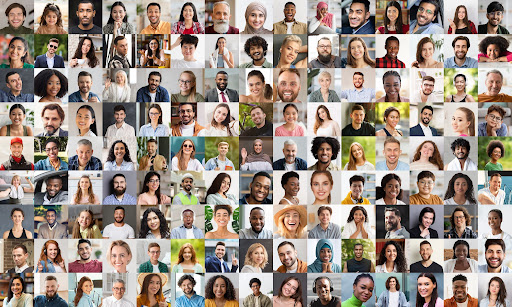 VivaTech has been committed to making tech more inclusive from the outset by launching several initiatives. To contribute to the positive transformation of the business world, entrepreneurs are reinventing education, training and work by combining new technologies, responses to human resource needs and consideration of global challenges. With its partners, but also alongside associations and key players in the Tech for Good movement, VivaTech is developing approaches dedicated to two priority populations: young people, who must see tech and coding as accelerators of economic inclusion; and women, who must be enabled to undertake or pursue a career in technology in greater numbers.

Women:
Since its inception, VivaTech has sought to combat the under-representation of women in the world of startups and technology. Proving that diversity and inclusion in business are fundamental, 73% of companies practicing gender equality saw an increase in their profitability and productivity in 2021, according to the European Institute of Innovation and Technology.

For the first time, FemTech will have its own dedicated space at VivaTech this year: In partnership with FemTech France, the Femtech Village brings together some 20 startups from this industry during the four days of VivaTech and will present the first barometer of the FemTech industry in France, in partnership with Wavestone.

The figures for women's health speak for themselves: one in nine women has breast cancer and 40% undergo a mastectomy; before an endometriosis diagnosis women must endure an average of seven years of medical uncertainty; and one in five people undergo MAP. The FemTech sector, already mature in the United States with unicorns and dedicated investment funds, is developing rapidly in Europe. In France, more than 80 FemTech startups are referenced in the map unveiled by FemTech France. Yet 76% of Europeans have never heard of FemTech. After being given explanations, 70% of them consider that it can contribute to greater gender equality, as revealed by the Harris Interactive study for VivaTech (1).

The VivaTech/FemTech France partnership has also resulted in the creation of a Femtech challenge (see the Awards page of this press kit) aimed at startups offering innovation in women's health. A dozen or so will be selected via this challenge and will be offered a bootcamp to support their business development. At the end of 2022, the first edition of this one-month training course (two remote courses per week on very practical topics), financed by Organon and the Vyyv Group, was well received by the selected startups.

Beyond the women's health sector, VivaTech highlights women entrepreneurs and aims to inspire new generations. For example, the Female Founder Challenges will be held for the fifth year (see the Awards page of this press kit) to facilitate meetings between VCs and women entrepreneurs and to accelerate the financing of startups run by women.

Because even the smallest of ideas can have an impact, VivaTech is launching The Good Hack with Klaxoon, Schoolab and Make.org. This collaborative idea marathon will take place during the four days of Viva Technology to hack the major issue of including more women in the tech sector. All Viva Technology attendees can contribute by submitting an idea and voting for the best ideas on Wednesday, 14 June and Thursday, 15 June, by participating in accelerator workshops on partner spaces or at VivaTech HQ on Friday, 16 June and by participating in the final vote for the most compelling project selected from the top 10 projects on Saturday, 17 June. The winning project will be supported and monitored for a year by VivaTech and its partners, including Make.org.

Other inclusion initiatives: Impact Builders with Diversidays is a business acceleration program for ten underrepresented tech entrepreneurs (the program opened on Agorize on March 21). Their pitch sessions will take place at the Pitch studio on 15 June at 9:30 am in front of major VivaTech partners; or the jobboard with CleverConnect. The latter initiative was already present last year, during which more than 30,000 offers from VivaTech's corporate partners and startups were circulated during the event and enabled, for example, JCDecaux or KPMG to hire people.

Young People:
57% of 18-24 year olds believe that the use of Artificial Intelligence can have quite positive effects on our society, yet they are twice as likely as their elders to face employment difficulties, according to Vie Publique.
Supporting young people is a priority for VivaTech, expressed this year with several collaborative and inclusive initiatives. Over four days, with the aim of enabling female students and young women from all over the world to study in the field, and thus to feminize tech professions, VivaTech is opening its doors to more than 3,000 girls and young women from Europe, to inspire vocations, break stereotypes and allow them to discover the digital sectors.

On Saturday, open to the general public, VivaTech is putting in place special activities to put technology in the hands of everyone and to encourage vocations. With Tech Kids, four groups of young female entrepreneurs will be able to pitch on the Discovery Stage on 17 June from 2pm to 2.45pm and will benefit from mentoring sessions following their pitches. We are the Future in Tech with NetExplo and Intrépides de la Tech aim to connect 100 women C-levels from VivaTech's partners with 100 young women in the third and second grades.

Tech can also help accelerate solutions for other inclusion issues in society. This year, several startups will present their innovations serving humanity at VivaTech. For example, with FemTech France, FAVA will unveil for the first time at VivaTech Intim'Ed, its digital educational platform that helps students understand the essential topics of menstruation, sexuality and inclusion. Jami focuses on teenage girls to help them navigate from puberty to adulthood with confidence in understanding their bodies. Startup Louise seeks to offer more opportunities to those who want to start a family, equipping MAP professionals to provide the highest quality of care to each individual and enabling everyone to navigate their fertility journey. Athana is addressing menopause and revolutionizing hot flush relief with cryotherapy. Grasp it, a real tech and science classroom in a box, is a way to teach science and engineering in a fun and open way to all.

The Labs and booths of VivaTech's major partners will showcase innovations for greater diversity and inclusion. BNP Paribas is presenting UnExpected job, linked to the VivaTech job board, which lists all the jobs to be filled that you would not expect to find in a bank. Orange is putting digital technology to work for inclusion with the startup Odiho, which brings sports matches to life with an audio commentary; Ref'Mate, which offers a more in-depth look at the rules of the game via a conversational interface; and Sport for All - Touch2See, which brings the show to the visually impaired public with a touchscreen tablet.
At L'Oréal, Lancôme's HAPTA is the first digital and portable make-up applicator, which allows people with reduced hand and/or arm mobility to apply make-up independently. Audi is presenting its new "Audi Talents Challenge" at VivaTech; RATP Group is offering StopBus, a remote control for the visually impaired that simplifies the request to stop while on a bus; and Gravipack, an exoskeleton for maintenance workers that relieves 92% of the strain on the shoulders and back. Région Centre Val de Loire is hosting the startup UMAY, which has developed an application to combat street harassment and all forms of insecurity. Thanks to more than 6,000 Safe Places, geolocation sharing and reporting, 35,000 users are already making their daily journeys safer; FDJ Group is promoting women's entrepreneurship with Sista, an association that fights to reduce funding inequalities between men and women entrepreneurs. After supporting 20 startups (co)founded by women, FDJ is investing in 2023 in Sista Fund, the first venture capital fund investing solely in startups (co)founded by a woman; Huawei is leading the way with the DigiTruck programme, a truck converted into a classroom that provides free digital lessons. The French Ministry of the Armed Forces is offering a recruitment corner to showcase the innovation and digital professions within the Ministry.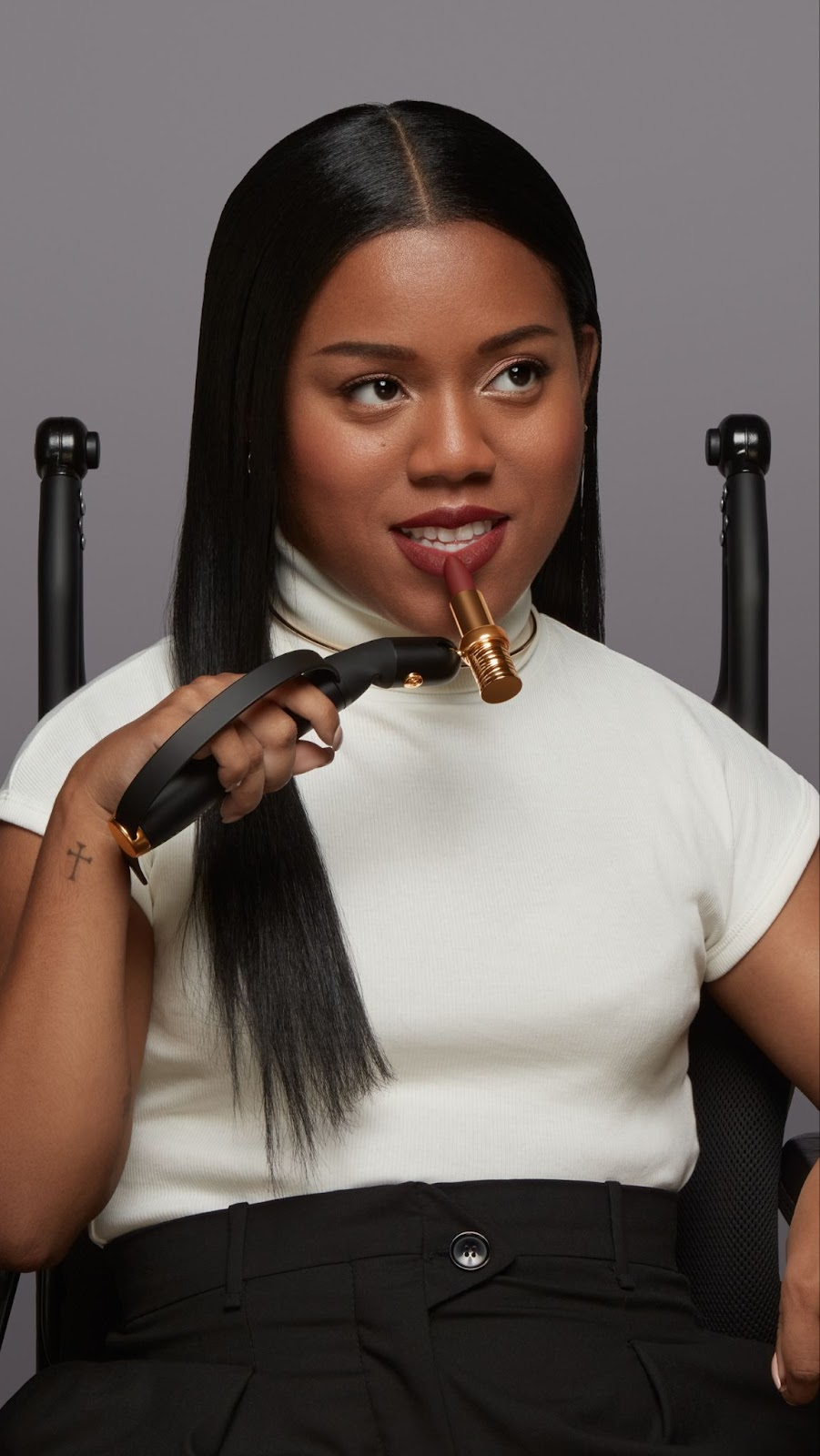 (1) source: Harris Interactive Toluna 2023 for VivaTech. Sample of 1,029 people, representative of the French population aged 18 and over / 1,035 people, representative of the German population aged 18 and over / 1,065 people, representative of the British population aged 18 and over. Quota method and adjustment applied to the following variables: gender, age, professional category of the interviewee, region of residence for France / gender, age, professional activity of the interviewee, region of residence for Germany and the UK. Fieldwork dates: from 19 to 24 April 2023
Diversité & inclusion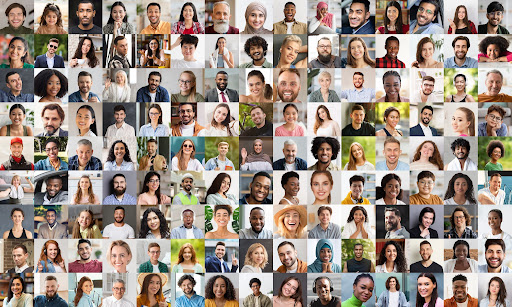 VivaTech s'est engagé dès la première heure à rendre la Tech plus inclusive en lançant plusieurs initiatives. Pour contribuer à la transformation positive du monde professionnel, des entrepreneuses et des entrepreneurs réinventent l'éducation, la formation et le travail en articulant nouvelles technologies, réponses aux besoins en ressources humaines et prise en compte des défis planétaires. Avec ses partenaires, mais aussi des associations et des acteurs de la Tech for Good, VivaTech développe des démarches dédiées à deux populations prioritaires : les jeunes qui doivent envisager les métiers de la tech et du code comme des accélérateurs d'inclusion économique; et les femmes, qui doivent être plus nombreuses à entreprendre ou faire carrière dans la technologie.
Les femmes
Depuis sa création, VivaTech veut lutter contre la sous-représentation des femmes dans l'univers des startups et de la technologie. Preuve que la diversité et l'inclusion en entreprises sont fondamentales, 73% des entreprises pratiquant l'égalité des genres ont constaté l'augmentation de leur rentabilité et de leur productivité en 2021, selon l'institut européen de l'innovation et la technologie.
Pour la première fois, la Femtech aura une place de choix grâce au premier village Femtech en partenariat avec FemTech France, qui rassemblera une vingtaine de startups issue de cette industrie durant les quatre jours de l'événement et qui présentera à VivaTech son premier baromètre de l'industrie FemTech en France, en partenariat avec Wavestone.
Les chiffres concernant la santé des femmes sont parlants : une femme sur neuf est atteinte d'un cancer du sein et 40% subissent une mastectomie, on relève sept années d'errance médicale avant un diagnostic d'endométriose, ou encore une personne sur cinq est concernée par la PMA. Le marché de la FemTech, déjà mature aux États-Unis avec des Licornes et des fonds d'investissement dédiés, se développe rapidement en Europe. En France, plus de 80 startups FemTech sont ainsi référencées dans la cartographie dévoilée par FemTech France. Pourtant, 76% des Européens n'ont jamais entendu parler de la FemTech. Après qu'on leur ait donné des explications, ils sont 70% à considérer qu'elle peut contribuer à une plus grande égalité hommes / femmes, comme le révèle l'étude Harris Interactive pour VivaTech (1).
Le partenariat VivaTech/FemTech France donne également lieu à la création d'un challenge Femtech (voir la page Awards de ce dossier de presse) à destination des startups proposant de l'innovation en matière de santé des femmes. Une dizaine sera sélectionnée via ce challenge et se verra offrir un boot camp pour accompagner le développement business. Fin 2022, la première édition de cette formation d'un mois (deux cours en distanciel par semaine sur des thématiques très concrètes), financée par Organon et le Groupe Vyyv, a été plébiscitée par les startups sélectionnées.
Au-delà du marché propre à la santé des femmes, VivaTech met en avant les femmes entrepreneuses et vise à inspirer les nouvelles générations. Ainsi, les Female Founder Challenges sont reconduits pour la cinquième année (voir page Awards de ce dossier de presse) pour faciliter les rencontres entre VC et femmes entrepreneuses et accélérer le financement des startups dirigées par des femmes.
Parce que même la plus petite des idées peut avoir un impact , VivaTech lance The Good Hack avec Klaxoon, Schoolab et Make.org. Un marathon d'idées collaboratives qui aura lieu pendant les quatre jours de Viva Technology pour hacker le problème majeur d'inclure davantage de femmes dans la Tech. Tous les participants à Viva Technology peuvent contribuer en soumettant une idée et en votant pour les meilleures idées le mercredi 14 et le jeudi 15 juin, en participant à des ateliers d'accélération sur les espaces des partenaires ou sur le QG VivaTech le vendredi 16 et en participant au vote final du projet le plus convaincant retenu parmi les 10 meilleurs projets le samedi 17 juin. Le projet gagnant sera soutenu et suivi pendant un an par VivaTech et ses partenaires, dont Make.org.
Autres initiatives d'inclusion : Impact Builders avec Diversidays est un programme d'accélération business pour 10 entrepreneurs sous-représentés de la Tech (le programme a ouvert sur Agorize le 21 mars dernier). Leurs sessions de pitch auront lieu au Pitch studio le 15 juin à 9h30 face aux grands partenaires de VivaTech ; ou encore le jobboard avec CleverConnect : cette initiative était déjà présente l'année dernière, pendant laquelle plus de 30 000 offres des partenaires corporates et startups de VivaTech ont été diffusées pendant l'édition et ont permis, par exemple, à JCDecaux ou à KPMG de recruter des profils.
Les jeunes :
57% des 18-24 ans pensent que le recours à l'Intelligence Artificielle peut avoir des effets plutôt positifs sur notre société, or ils sont deux fois plus nombreux que leurs aînés à être confrontés à des difficultés d'emploi, selon Vie Publique.
Le soutien des jeunes est une priorité pour VivaTech, qui s'exprime cette année avec plusieurs initiatives collaboratives et inclusives : pendant les quatre jours, dans l'optique de permettre aux étudiantes et jeunes filles du monde entier de s'orienter vers des études dans le domaine, et ainsi de féminiser les métiers de la Tech, l'événement ouvre grand ses portes à plus de 3000 filles et jeunes femmes venues d'Europe, pour susciter des vocations, briser les stéréotypes et leur permettre de découvrir les filières du numérique.
Pendant la journée du samedi, ouverte au grand public, VivaTech met en place des actions spéciales pour mettre la technologie dans les mains de tous et susciter des vocations, avec Tech Kids, quatre groupes de jeunes entrepreneuses pourront pitcher sur la Discovery Stage le 17 juin de 14h à 14h45 et bénéficieront de sessions de mentoring suite à leurs pitches; et avec We are the future in tech avec NetExplo et les Intrépides de la Tech pour faire se connecter 100 femmes C-level des partenaires de VivaTech avec 100 jeunes femmes en classes de troisième et seconde.
La Tech permet aussi de favoriser l'accélération d'autres enjeux d'inclusion pour la société. Cette année, plusieurs startups présenteront leurs innovations au service de l'humain à VivaTech. Ainsi avec la FemTech France, FAVA dévoilera pour la première fois à VivaTech Intim'Ed, sa plateforme digitale éducative qui aide les élèves à comprendre les sujets essentiels des règles, de la sexualité et de l'inclusion; Jami cible les adolescentes pour qu'elles naviguent de la puberté jusqu'à l'âge adulte en toute confiance en comprenant leur corps; la startup Louise veut offrir davantage de chances à ceux qui veulent fonder une famille, en équipant les professionnels de la PMA pour qu'ils puissent fournir la plus haute qualité de soin à chaque individu et en permettant à chacun de s'orienter dans son parcours de fertilité; Athana s'intéresse à la ménopause et révolutionne le soulagement des bouffées de chaleur grâce à la cryothérapie; Grasp it, véritable salle de classe techno et sciences dans une boîte, est un moyen d'enseigner les sciences et l'ingénierie de manière ludique et ouverte à toutes et tous.
Sur les Labs et stands des grands partenaires de VivaTech, seront visibles des innovations pour davantage de diversité et d'inclusion. Ainsi BNP Paribas présente UnExpected job, lié au jobboard de VivaTech, qui recense tous les métiers à pourvoir qu'on ne s'attend pas à trouver dans une banque et Orange met le numérique au service de l'inclusion avec la startup Odiho, qui fait vivre les rencontres sportives grâce à un commentaire audio; Ref'Mate, qui propose d'approfondir les règles du jeu via une interface conversationnelle et Touch2See, qui fait vivre le spectacle au public malvoyant avec une tablette tactile.
Chez L'Oréal, HAPTA de Lancôme est le premier applicateur de maquillage numérique et portatif, qui permet aux personnes dont la mobilité des mains et/ou des bras est réduite de se maquiller de manière autonome. Audi présente à VivaTech son nouveau "Audi talents challenge"; le Groupe RATP propose StopBus, une télécommande pour malvoyants qui simplifie la demande d'arrêt à bord d'un bus et Gravipack, un exosquelette pour les agents de maintenance, qui soulage 92% des épaules et du dos. La région Centre Val de Loire accueille sur son espace la startup UMAY, qui a développé une application pour lutter contre le harcèlement de rue et toutes les formes d'insécurité. Grâce à plus de 6000 Safe Places, au partage de la géolocalisation et aux signalements, déjà 35 000 utilisateurs sécurisent leurs déplacements quotidiens; le Groupe FDJ promeut quant à lui l'entrepreneuriat féminin avec Sista, association qui lutte pour la réduction des inégalités de financement entre les hommes et les femmes entrepreneurs. Après avoir soutenu 20 startups (co)fondées par des femmes, FDJ investit en 2023 dans Sista Fund, le premier fonds de capital-risque investissant uniquement dans des startups (co)fondées par une femme; Huawei montre l'exemple du programme DigiTruck, un camion reconverti en salle de classe qui dispense des cours de numérique gratuits. Le ministère des Armées propose un corner recrutement, permettant de valoriser les métiers de l'innovation et du numérique au sein du ministère des Armées.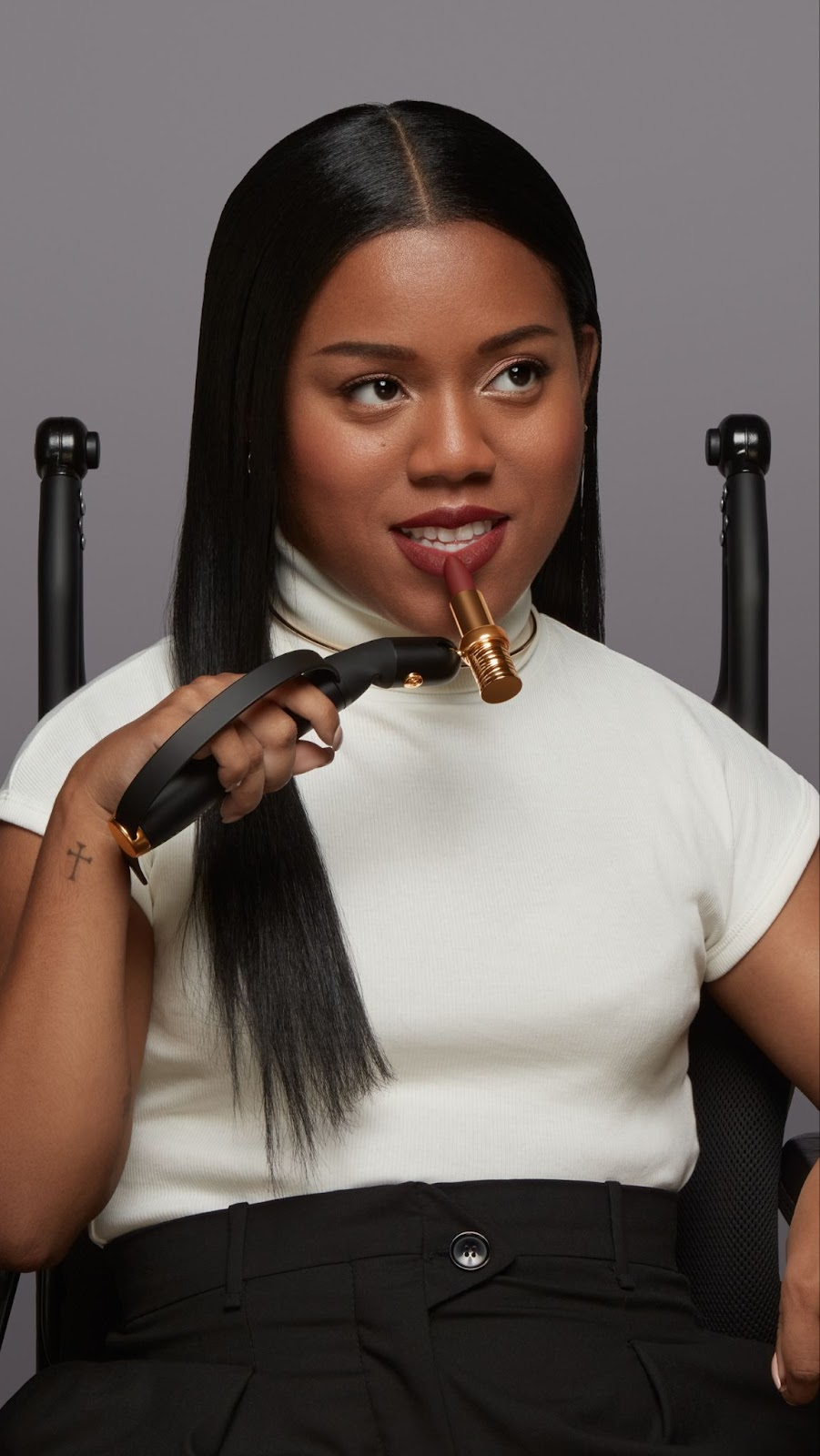 (1) source Toluna Harris Interactive 2023 pour VivaTech. échantillons de 1 029 personnes, représentatif de la population française âgée de 18 ans et plus / 1 035 personnes, représentatif de la population allemande âgée de 18 ans et plus / 1 065 personnes, représentatif de la population britannique âgée de 18 ans et plus. Méthode des quotas et redressement appliqués aux variables suivantes : sexe, âge, CSP de l'interviewé, région d'habitation pour la France / sexe, âge, activité professionnel de l'interviewé, région d'habitation pour l'Allemagne et le Royaume-Uni. Dates de terrain : du 19 au 24 avril 2023