Climate Tech & Energy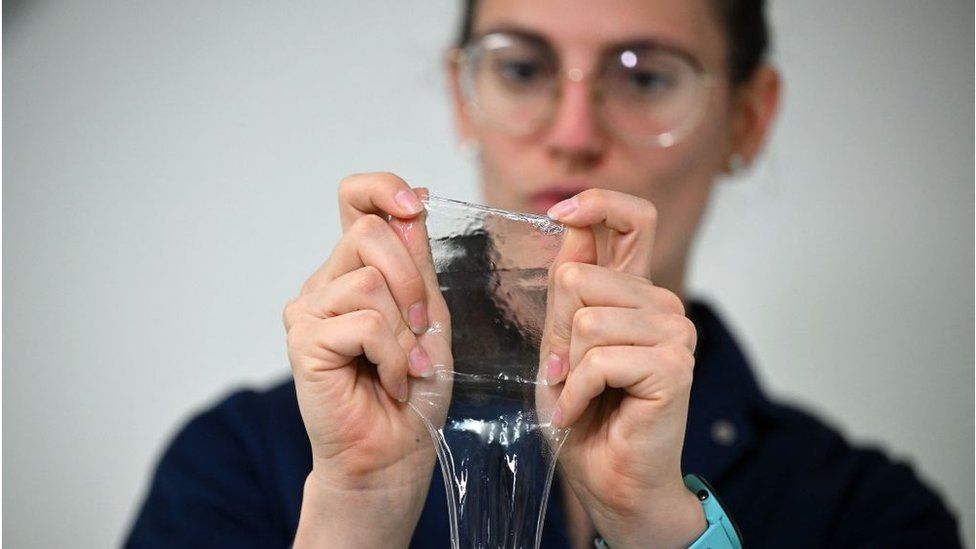 Climate and energy issues are on everyone's mind. Each new IPCC report makes us all a little more aware of the urgent need to reduce carbon emissions, to rethink economic models and to make greater use of clean energy. The consequences of global warming are already affecting almost 4 billion people (source: IPCC 2022). 68% of Europeans consider startups to be trustworthy in addressing major environmental challenges (1).

Since its creation in 2016, VivaTech has made environmental preservation a major theme every year and has been gathering together startups and companies committed to promoting environmental initiatives.

Key speakers:
On the subjects of energy and ecological transition, and in sessions such as "Clean Atmosphere: Can We Decarbonize Earth? "; "Lasting Power: The Future of Batteries"; and "Europe's Energy: From Crisis to Catalyst", VivaTech will welcome Ann Mettler, Vice President, Europe, of Breakthrough Energy, a company founded by Bill Gates that aims to accelerate the transition to clean and affordable energy through investment and innovation; Julie Gosalvez, Chief Marketing Officer of Climeworks, a Swiss company specializing in capturing CO₂ directly from ambient air; Kim Budil, Director of Lawrence Livermore's National Ignition Facility on the subject of the promise of nuclear fusion; and Andreas Lehmann, Chief Strategy Officer of Hydrogenious LOHC Technologies on how to take Hydrogen to scale.

The issue of achieving greater sustainability in urban mobility will be addressed by Cécile Texier, Vice President of Sustainable Development and CSR at Alstom; and Frédéric Tran Kiem, Director of Digital & Innovation at the RATP Group, along with other speakers. The different ways to accelerate the transition to renewable energies will be discussed by Elena Bou, Innovation Director of InnoEnergy, supported by the European Institute of Innovation and Technology (EIT). Zoe Berkery, Chief Operating Officer of CleanCapital, will give an American perspective on the issue, with a focus on solar energy.

Numerous innovations in the climate sector as well as in energy and mobility will be on display in the aisles of the Porte de Versailles venue:
There are several world premieres to check out in the Impact Mile, among them NeoPlants, a French startup presenting NeoP1, a modified plant that purifies indoor air and recycles pollutants into useful metabolites; Sweetch, another French startup, which aims to produce large-scale, permanent and 100% clean electricity from osmotic energy; Z-Air, in the Mobility Park, is the new flying machine from Zapata designed to democratize access to aerial flight by making it accessible to the general public; Apeleon, in the Food & Retail Park, is presenting its zero-emission, low-cost drone; Destinus, from Switzerland, is unveiling for the first time the second prototype of a hydrogen-powered airplane that can travel around the world at speeds greater than Mach5; and in a European exclusive, still in the mobility sector, Climb-E by ItalDesign is an autonomous transportation concept that offers a series of services right to the door of residents, thanks to its full ability to integrate into the structures of residential buildings. Also in the Impact Mile, we have innovations from two British startups helping to fight pollution – NotPla, which seeks to replace plastic with an algae-based material, and Carbon8 (EDF), a world leader in the field of carbon capture, utilization and storage, specialized in mineralization. WorldWide Wind, from Norway, is showing the latest generation of floating offshore turbines. Also featured are Cake and its modular electric bikes; Verge and its motorcycle with a motor integrated into the rear wheel; Morfo, which restores native forest ecosystems on a large scale and aims to restore a thousand hectares of forest by 2030; and Agua de Sol which is showing how to produce drinking water using atmospheric humidity and the sun. Shelfy, an Italian startup, and RypLabs from the United States, are fighting food waste by maximizing the shelf life of food, and Ottonomy's fully autonomous robots can deliver food and beverages, groceries, and packages to the sidewalk and into buildings.

There are also some great innovations to discover from VivaTech partners. First, from the SNCF Group, the Tech on Tracks initiative is uniting the European tech and startup ecosystem while respecting the environment, by making available for the first time cross-border trains serving major European hubs to enable startups to converge in Paris at VivaTech. La Poste group, with DPD UK, has been experimenting with autonomous robot deliveries since July 2022 in Milton Keynes (UK), and for several months now in France, with its Colissimo Île-de-France Nord platform and in Le Thillay with a full-scale test for automating the processing of small parcels by autonomous robots. At Orange, the American startup Balcony presents its IOT alert management platform, demonstrating, for example, how forest fire sensors and communication management can serve geolocated people for better emergency response.

Amazon shows a model of a water tank that can be remotely supervised thanks to virtual reality, as well as a digital twin of a city built by AWS and MetaWorldX on the basis of the open-source Smart Territory Framework; ManpowerGroup launches "Green Booster" to accelerate the ecological transition of companies through their human resources by bringing about a sustainable change in behavior and practices. The six leaders of the Software République (Luca De Meo, CEO of Renault Groupe; Patrice Caine, CEO of Thalès; Philippe Oliva, CEO of Ediven Business - Atos; Bernard Charlès, CEO of Dassault Système; Frédérique Le Grevès, CEO of STMicroelectronics; and Aliette Mousnier-Lompre, CEO of Orange Business) will unveil the "H1st Vision" (Human First Vision) concept car on Stage One at VivaTech, offering functional and concrete solutions for drivers, passengers and road users. Audi will also be showcasing a new concept car, the "Audi GrandSphere Concept", a genuine sedan of the future that is fully electric, intuitive and automated. On the Germany Pavilion, the startup SafeAD also proposes an autonomous and safe driving system with AI; JCDecaux exhibits a startup from Amsterdam, JustDiggit, which has set itself the mission of greening Africa to cool the planet; TotalEnergies' booth will showcase concrete evidence of its investment in the electrification of its energy mix through renewable projects and 19 startups specializing in electricity, including BeePlanet, which proposes to store energy, or Sereema and its system to improve wind power production; CMA-CGM is hosting the French startup Neoline, which is taking maritime transport towards energy sobriety, with its innovative ships equipped with a primary propulsion system using sails to move towards zero emissions, and is giving a virtual reality tour of one of its ships as well as a CEVA Logistics warehouse; for the second year in a row, EDF startups are helping to make VivaTech a low-carbon event: Urbanomy, a subsidiary of the EDF Group, provided it with a decarbonization strategy; and Actéon Farm, incubated by EDF, is addressing carbon contribution. Engie is showcasing the startup Ineratec, a pioneer in Power-to-X applications to increase the availability of sustainable e-fuels and chemicals made from green hydrogen and CO2 to defossilize transportation, mobility and the chemical industry.
At the Région Sud booth, Biomitech is developing smart carbon sinks that improve air quality through microalgae and photosynthesis; and HelioWater can turn any type of water into drinking water. At IBM, the Cloud Carbon Calculator is an AI-based dashboard to help measure, track, manage and help account for carbon emissions associated with a hybrid multi-cloud journey. At Air Liquide, there will be a virtual reality tour of the Berlin Gigafactory where Air Liquide and Siemens Energy are producing large-scale electrolyzers that will eventually produce low-carbon hydrogen in Germany starting in 2023 and in France starting in 2025; and visitors will be able to see how to fill up a hydrogen-powered car in five minutes at Air Liquide's hydrogen station. At the Italy booth, the startup The Sea Opportunities is active in the R&D, production and sale of new underwater technologies, robotics, sensors and dedicated software powered by renewable energy sources. Swisstech presents Qaptis and its patented device that turns heavy vehicles, such as trucks, into green vehicles by capturing up to 90% of their CO2 emissions. KPMG presents the startup Héole, which develops solar sails made of organic fabrics for powering sailboats, airships and buildings. Mobilize presents how an electric vehicle becomes an energy source and how Mobilize Duo, the smart and connected quadricycle, is as easy to use as a smartphone. PwC presents the startup Auum, which fights against disposable cups and has designed one of the most efficient and ecological cleaning solutions on the market that cleans, disinfects and dries a glass in 10 seconds, with only 2 centiliters of water and without any chemicals.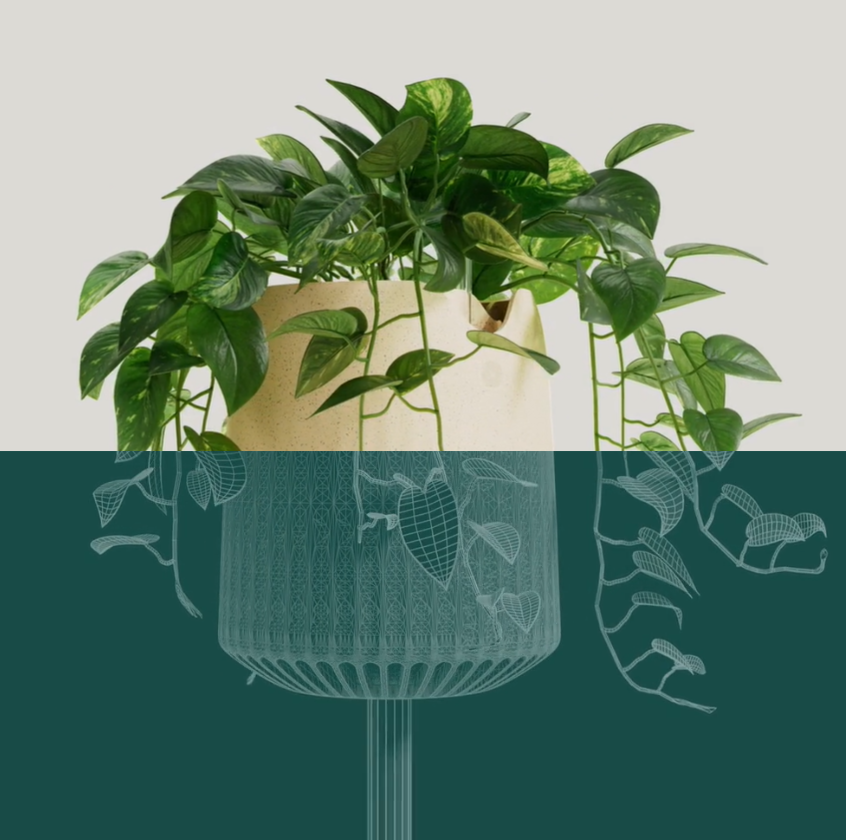 (1): source Toluna Harris Interactive 2023 pour VivaTech. échantillons de 1 029 personnes, représentatif de la population française âgée de 18 ans et plus / 1 035 personnes, représentatif de la population allemande âgée de 18 ans et plus / 1 065 personnes, représentatif de la population britannique âgée de 18 ans et plus. Méthode des quotas et redressement appliqués aux variables suivantes : sexe, âge, CSP de l'interviewé, région d'habitation pour la France / sexe, âge, activité professionnel de l'interviewé, région d'habitation pour l'Allemagne et le Royaume-Uni. Dates de terrain : du 19 au 24 avril 2023
Climate tech & énergie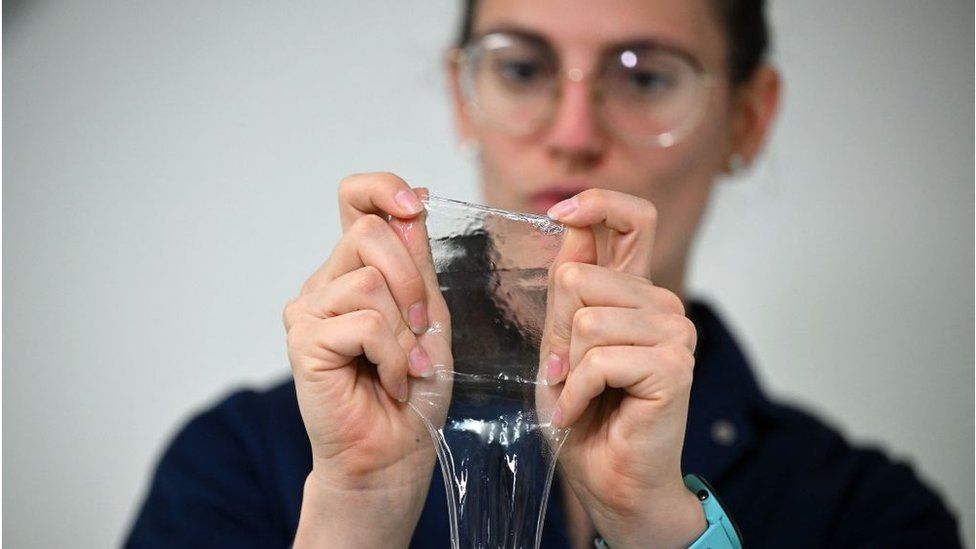 Les sujets du climat et de l'énergie se trouvent au cœur de toutes les préoccupations. Chaque nouveau rapport du GIEC fait prendre un peu plus conscience collectivement qu'il est urgent de réduire les émissions de carbone, de repenser les modèles économiques et de faire davantage de place aux énergies propres. Les conséquences du réchauffement climatique touchent déjà presque 4 milliards d'habitants (source GIEC 2022). 68% des Européens considèrent les startups comme dignes de confiance pour relever les grands défis environnementaux (1).
VivaTech en est convaincu et porte dans son ADN la cause environnementale, qu'on retrouve chaque année en thématique phare. Depuis sa création en 2016, Viva Technology encourage les startups et les entreprises qui s'engagent dans des initiatives environnementales.
Principaux speakers :
Sur les sujets énergie et transition écologique, et des sessions intitulées "Clean Atmosphere: Can We Decarbonize Earth?", "Lasting Power: The Future of Batteries" ou "Europe's Energy: From Crisis to Catalyst", VivaTech accueillera Ann Mettler, Vice Présidente, Europe de Breakthrough Energy, société fondée par Bill Gates et qui souhaite accélérer la transition vers des énergies propres et accessibles au plus grand nombre grâce à l'investissement et l'innovation; Julie Gosalvez, Chief Marketing Officer de Climeworks, société suisse spécialisée dans la capture du CO₂ directement à partir de l'air ambiant ; Kim Budil, directeur de Lawrence Livermore's National Ignition Facility sur le sujet des promesses de la fusion nucléaire ou Andreas Lehmann, Chief Strategy Officer de Hydrogenious LOHC Technologies sur comment faire passer l'Hydrogène à l'échelle.
La question de la mobilité urbaine plus durable sera abordée avec Cécile Texier, vice-présidente Développement Durable et RSE de Alstom et Frédéric Tran Kiem, directeur Digital & Innovation, du groupe RATP, entre autres. Les différentes manières d'accélérer la transition vers des énergies renouvelables seront débattues entre Elena Bou, directrice Innovation d'InnoEnergy, soutenue par l'EIT, l'Institut européen d'innovation et de technologie. Zoe Berkery, Chief Operating Officer de CleanCapital donnera quant à elle une perspective américaine sur la question, en mettant l'accent sur l'énergie solaire.
De nombreuses innovations dans le secteur du climat, mais aussi de l'énergie et de la mobilité seront au rendez-vous dans les allées de la Porte de Versailles:
Plusieurs premières mondiales à découvrir dans l'Impact Mile, dont NeoPlants, startup française qui présente NeoP1, une plante modifiée qui permet de purifier l'air de des intérieurs et qui recycle les polluants en métabolites utiles; Sweetch, autre startup française, qui propose de produire de l'électricité à grande échelle, permanente et 100 % propre, à partir de l'énergie osmotique ; toujours en exclusivité mondiale, Z-Air dans le Mobility Park est la nouvelle machine volante de Zapata pensée pour démocratiser l'accès au vol aérien en le rendant accessible au grand public ; Apeleon, dans le Food & Retail Park présente son drone à zéro émission et à faible coût d'exploitation; Destinus, qui vient de Suisse, dévoile pour la première fois le deuxième prototype d'avion propulsé par hydrogène permettant de se déplacer à travers le monde à des vitesses supérieures à Mach5; en exclusivité européenne, toujours dans le secteur de la mobilité, Climb-E de ItalDesign est un concept de transport autonome qui offre une série de services jusqu'à la porte des habitants, grâce à sa capacité totale à s'intégrer dans les structures des bâtiments résidentiels. A retrouver dans l'Impact Mile, d'autres innovations permettent de lutter contre la pollution avec deux startups britanniques, NotPla, qui propose de remplacer le plastique par une matière à base d'algues et Carbon8 (EDF), leader mondial dans le domaine de la capture, de l'utilisation et du stockage du carbone, spécialisé dans la minéralisation. WorldWide Wind, de Norvège, montre en exclusivité française la dernière génération de turbines flottantes offshore. Egalement à découvrir Cake et ses vélos électriques modulaires; Verge et sa moto avec moteur intégré à la roue arrière ; Morfo restaure des écosystèmes forestiers natifs à grande échelle et a pour objectif de restaurer un millier d'hectares de forêts d'ici 2030 ; Agua de Sol montre comment produire de l'eau potable grâce à l'humidité atmosphérique et au soleil ; Shelfy, startup italienne, et RypLabs venant des Etats-Unis, luttent contre le gaspillage alimentaire en maximisant la durée de vie des aliments et les robots Ottonomy, entièrement autonomes, peuvent livrer des aliments et des boissons, des produits d'épicerie et des colis sur le trottoir et jusqu'à l'intérieur des bâtiments.
Chez les partenaires de VivaTech, de belles innovations sont aussi à découvrir : d'abord, avec le Groupe SNCF, l'initiative Tech on Tracks, fait rouler pour la première année des trains transfrontaliers en provenance des principaux hubs européens pour permettre aux startups de converger vers Paris et ainsi rassembler l'écosystème européen de la Tech et des startups en respectant l'environnement ; le groupe La Poste, expérimente avec DPD UK, les livraisons autonomes par robot depuis juillet 2022 à Milton Keynes (Royaume-Uni) et, en France, depuis plusieurs mois, avec sa plateforme Colissimo Île-de-France Nord, au Thillay, une solution d'automatisation du traitement des petits colis par des robots autonomes est en test grandeur nature. Chez Orange, la startup américaine Balcony propose sa plateforme de gestion des alertes IOT (par exemple des capteurs d'incendie de forêt et la gestion des communications vers des personnes géolocalisées pour une meilleure prise en charge des secours.
Amazon montre un modèle de réservoir d'eau supervisable à distance grâce à la réalité virtuelle, ainsi qu'un jumeau numérique de ville construit par AWS et MetaWorldX sur la base du Smart Territory Framework, en open-source ; ManpowerGroup lance "Green Booster" pour accélérer la transition écologique des entreprises grâce à leurs talents en faisant évoluer durablement les comportements et les pratiques. Les six dirigeants de la Software République (Luca De Meo, CEO de Renault Groupe; Patrice Caine, CEO de Thalès; Philippe Oliva, CEO d'Ediven Business - Atos; Bernard Charlès, CEO de Dassault Système, Frédérique Le Grevès, CEO de STMicroelectronics et Aliette Mousnier-Lompre, CEO d'Orange Business) dévoilent sur la Stage One de VivaTech le concept car "H1st vision" (Human first vision), pour offrir des solutions fonctionnelles et concrètes à destination des conducteurs, passagers et usagers de la route; chez Audi sera mis en avant un nouveau concept car, "Audi grandsphere concept", véritable berline du futur, entièrement électrique, intuitive et automatisée. Sur le Pavillon de l'Allemagne, la startup SafeAD propose elle-aussi un système de conduite autonome et en toute sécurité avec l'IA; JCDecaux expose une startup d'Amsterdam, JustDiggit, qui s'est donnée pour mission de reverdir l'Afrique pour refroidir la planète; sur le stand de TotalEnergies, on pourra voir la preuve concrète de l'investissement réalisé dans l'électrification de son mix énergétique à travers des projets renouvelables et 19 startups spécialisées dans le domaine de l'électricité, dont BeePlanet, qui propose de stocker l'énergie ou Sereema et son système pour améliorer la production d'énergie éolienne ; CMA-CGM accueille la startup française Neoline qui embarque le transport maritime vers la sobriété énergétique, avec ses navires innovants équipés d'une propulsion principale à la voile pour tendre vers le zéro émission et fait visiter en réalité virtuelle un de ses navires ainsi qu'un entrepôt de CEVA Logistics; pour la deuxième année consécutive, les startups d'EDF aident à faire de VivaTech un événement bas carbone : Urbanomy, filiale du groupe EDF, lui a fourni une stratégie de décarbonation et Actéon Farm, incubée par EDF, s'occupe de la contribution carbone ; Engie présente la startup Ineratec, pionnière dans le domaine des applications Power-to-X pour accroitre la disponibilité de carburants électroniques durables et de produits chimiques fabriqués à partir d'hydrogène vert et de CO2 afin de défossiliser les transports, la mobilité et l'industrie chimique.
Sur le stand de la Région Sud, Biomitech développe des puits de carbone intelligents qui améliorent la qualité de l'air grâce aux micro-algues et à la photosynthèse et HélioWater permet de transformer tout type d'eau en eau potable. Chez IBM, le Cloud Carbon Calculator est un tableau de bord fondé sur l'IA pour permettre de mesurer, de suivre, de gérer et d'aider à rendre compte des émissions de carbone associées à un parcours hybride multi-cloud. Chez Air Liquide, on pourra visiter en réalité virtuelle la giga usine de Berlin où Air Liquide et Siemens Energy produisent des électrolyseurs à grande échelle qui à terme produira de l'hydrogène à faible teneur en carbone en Allemagne à partir de 2023, et en France à partir de 2025; on pourra aussi découvrir comment faire le plein d'une voiture à hydrogène en cinq minutes à la station d'hydrogène d'Air Liquide. Sur le stand de l'Italie, la startup The Sea Opportunities, est active dans la R&D, la production et la vente de nouvelles technologies sous-marines, robotique, capteurs et logiciels dédiés alimentés par des sources d'énergie renouvelable. La Swisstech présente Qaptis, et son dispositif breveté qui transforme les véhicules lourds, tels que les camions, en véhicules verts en captant jusqu'à 90% de leurs émissions de CO2. KPMG présente la startup Héole, qui développe des voiles solaires en tissus organiques pour l'alimentation en énergie des voiliers, des dirigeables et des bâtiments. Mobilize présente comment un véhicule électrique devient une source d'énergie et comment Mobilize Duo, le quadricycle intelligent et connecté, est aussi simple à utiliser qu'un smartphone. PwC présente la startup Auum qui lutte contre les gobelets jetables et a conçu l'une des solutions de nettoyage les plus efficaces et écologiques du marché qui nettoie, désinfecte et sèche un verre en 10 secondes, avec seulement 2 centilitres d'eau et sans aucun produit chimique.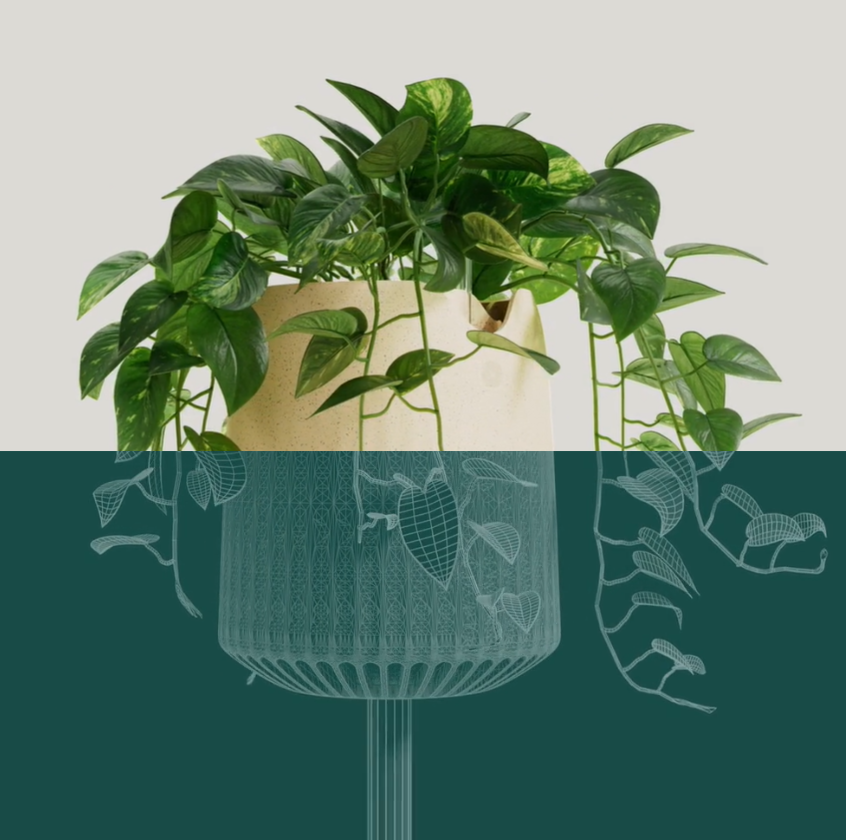 (1): source Toluna Harris Interactive 2023 pour VivaTech. échantillons de 1 029 personnes, représentatif de la population française âgée de 18 ans et plus / 1 035 personnes, représentatif de la population allemande âgée de 18 ans et plus / 1 065 personnes, représentatif de la population britannique âgée de 18 ans et plus. Méthode des quotas et redressement appliqués aux variables suivantes : sexe, âge, CSP de l'interviewé, région d'habitation pour la France / sexe, âge, activité professionnel de l'interviewé, région d'habitation pour l'Allemagne et le Royaume-Uni. Dates de terrain : du 19 au 24 avril 2023