Inspiration, business, innovation… Cette proposition de valeur est plus actuelle que jamais pour Viva Technology, qui revient sur quatre journées, du 15 au 18 juin à Paris et en ligne.
Plus que jamais, VivaTech va montrer que l'innovation et la technologie jouent un rôle décisif dans la construction d'une société à impact positif, plus durable et inclusive.
Cette année, six thématiques sont particulièrement mises en avant à travers un programme dense, composé de débats enrichissants, de speakers de renom et d'innovations inédites : Race to net zero emissions, Mobility rebound, Future of work, Inclusion is a mindset, Tech on the edge: Web3, Europe's digital decade.
Après les défis et le succès de l'édition 2021, VivaTech revient avec un format plus puissant et plus complémentaire que jamais. Ce format a fait ses preuves en 2021, il permet d'élargir la portée de notre événement, mais aussi de répondre aux nouvelles attentes des visiteurs et exposants. Cette année sera marquée par le retour prononcé d'un événement physique d'envergure internationale, à Paris, afin de découvrir les dernières tendances tech, mais aussi de permettre l'échange, le networking et le business. Durant l'événement, les visiteurs pourront profiter en accès libre à notre plateforme digitale, complémentaire de l'expérience sur place permettant de profiter au mieux de VivaTech. Son ouverture au plus grand nombre en fera une plateforme incontournable, créant visibilité et accessibilité démultipliées.
Nous tenons à remercier chaleureusement ceux qui nous font confiance depuis le début et davantage encore d'avoir été à nos côtés l'année dernière pour cette édition particulière.
Un immense merci à nos Founding partners qui n'ont cessé de nous soutenir au cours de ces six dernières années et sans qui VivaTech n'aurait pas la dimension qui est la sienne aujourd'hui : BNP Paribas, Google, La Poste, LVMH et Orange. Mais aussi l'Inde (Country of the Year), EDF (Low-carbon partner), EY (Viva Lounge partner), ManpowerGroup (HR partner), AWS, the Adecco Group, Axa, Edenred, French-German Tech Lab, Huawei, JCDecaux, L'Oréal, Microsoft, RATP Group, Salesforce, Sanofi, SAP, SNCF, TotalEnergies, McKinsey & Company (Knowledge partner), Région Ile-de-France (Hosting Partner), Air Liquide, Audi, Binance, Dassault Systèmes, l'Egypte, Engie, Globalization Partners, Groupe Bouygues, Klaxoon, KPMG, Meta, Région Centre-Val de Loire, Région Occitanie, Région Sud, Renault/Mobilize, Swisstech, et bien d'autres.
Enfin, partenaires stratégiques depuis 1998, la France et l'Inde partagent une culture digitale commune et s'engagent pour favoriser les initiatives dans ce domaine. C'est pourquoi nous sommes ravis d'accueillir l'Inde en tant que premier Country of the Year à VivaTech. A l'occasion des 75 ans de son Indépendance, l'Inde fera découvrir aux visiteurs son riche écosystème.
Cette présence massive est l'occasion de redonner une forte dimension internationale à l'événement avec plus de 30 pays présents à Porte de Versailles, soit 35% de plus qu'en 2019. Pour renforcer un peu plus encore notre volonté de nous tourner vers le monde, nous avons créé cette année un tout nouveau prix, visant à valoriser l'écosystème panafricain : les AfricaTech Awards, co-organisés avec la Société Financière Internationale (SFI), qui récompensent les startups les plus innovantes dans les secteurs de la Climate Tech, la Health Tech et la FinTech en Afrique.
C'est en rassemblant les acteurs de l'innovation venus de tous les continents que VivaTech est devenu la destination business européenne incontournable de l'année et nous avons hâte de vous y retrouver pour cette 6e édition qui s'annonce grandiose"
Julie Ranty, François Bitouzet, Maurice Lévy et Pierre Louette, Viva Technology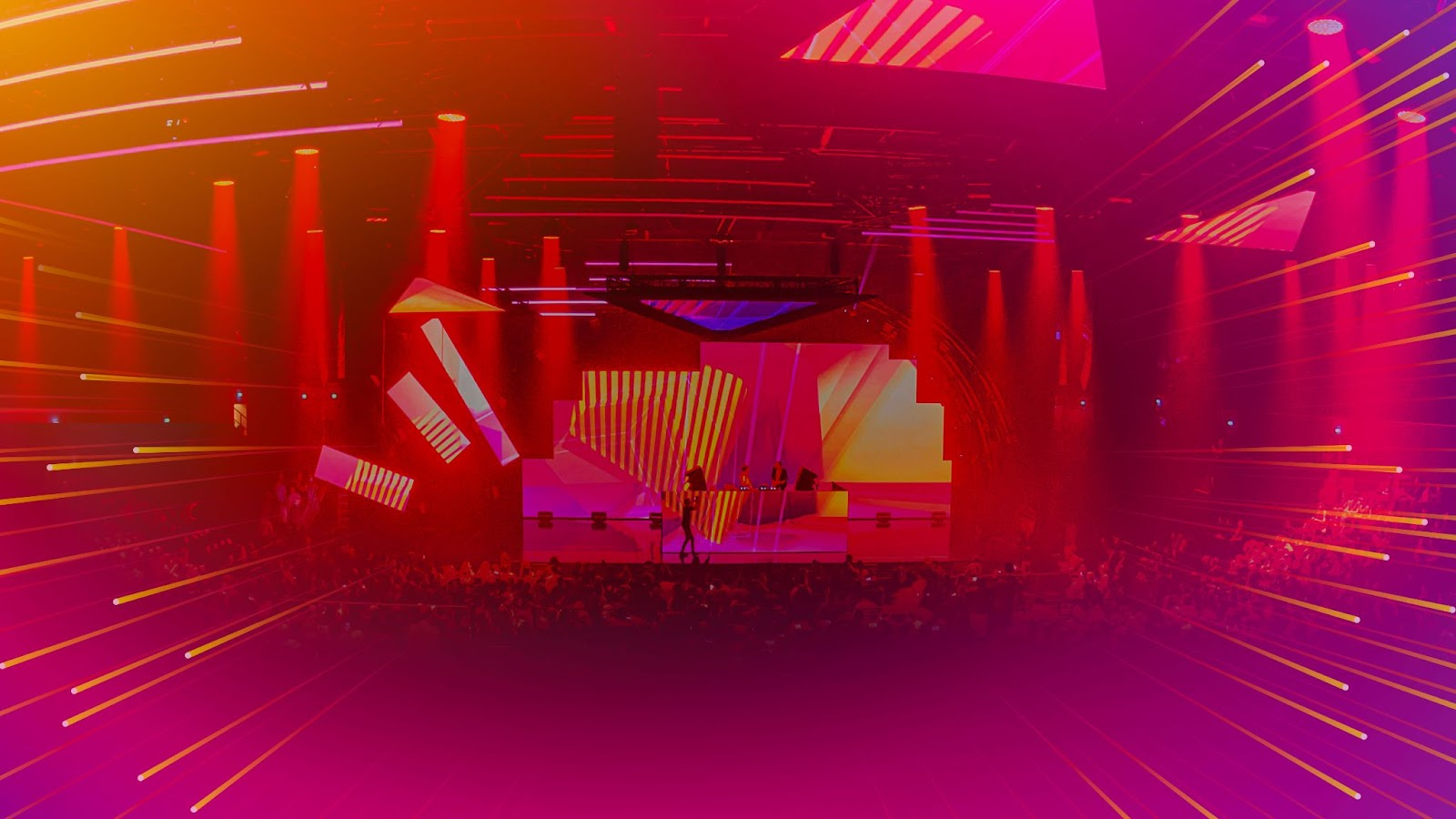 CHIFFRES CLÉS
3 journées professionnelles, les 15, 16 et 17 juin et 1 journée grand public, le samedi 18 juin 2022
Hall 1 : 45 000 m2, dans le plus strict respect des conditions sanitaires
Plus de 2000 exposants dont 1700 startups sur un modèle 100% présentiel amplifié d'une brique digitale
Plus de 60 acteurs publics et organisations internationales dont 30 pays représentés au travers de pavillons
3 zones de conférences,
1 pays d'honneur : l'Inde
1 espace Discovery complètement repensé
3 espaces de networking pour faciliter les échanges
1 media lounge
Plus de 50 challenges publiés dans des top trends comme la blockchain, le métavers, l'AR/VR, la Tech4good, le Future of Work, les smart cities et la mobilité - 4500 startups participantes, 70% des dossiers reçus venant de l'étranger
Le retour de la VivaTech News avec ses studios de régie TV
Plus de 300 innovations présentées, 50 exclusivités et révélations
Plus de 300 speakers internationaux inspirants
Trois journées de Key Business Programs : la journée "Future of Work Program" le 15 juin en partenariat avec ManpowerGroup et Salesforce, le "CMO Program" le 17 juin, powered by MediaLink, McKinsey & Company, Linkedin, Infopro Digital Media et JCDecaux et le "CTO Forum" le 17 juin en partenariat avec Scaleway et Sopra Steria.
Une journée de CMO Forum powered by Medialink, McKinsey & Company et LinkedIn le 17 juin sur la Stage One.
Un programme dédié aux PME et ETI à l'occasion de la 7ème édition de l'événement proposé par le Mouvement des Entreprises de France, qui mettra en lumière la transformation digitale des entreprises, responsable, humaine et inclusive : la « REF| Numérique » le 15 juin.